More local leaders may lose their jobs if they fail to deliver according to expectations of the community. Failure to achieve objectives, they may be asked to resign to prevent impunity.
During his citizen outreach tour today, President Paul Kagame told residents in Nyagatare district to hold leaders accountable as part of community responsibility and rights.
With such vigilance by communities, Kagame  said that leaders will not have a chance to embezzle public funds. He cited a case in which millions were lost under the Community Based Health Insurance contributions (mutuelle de santé).
"Citizens have a right and responsibility to know what leaders have not delivered as promised or supposed to do. Do this and if you fail, find a way of forwarding these issues to top government officials so that it never happens again," Kagame said.
The president said misappropriation of resources meant for citizens has been on the rise and this has been partly because leaders have not been held accountable by the community.
These comments come days after a mini- survey by KT Press indicated that when President Kagame visited local communities during his annual citizen outreach in 2016, he realized that local leaders were not solving community problems as required.
During an interactive session with residents he was informed of several complaints especially; delayed salaries and misuse of public funds for community projects.
Tougher evaluation has since led to over 561 leaders in all provinces and Kigali city resigning or advised to step aside from their offices.
The president who was then upset by leaders' faults which affected good governance, poverty reduction and implementation of government policies today re-echoed the need to uphold high stakes of governance at all costs.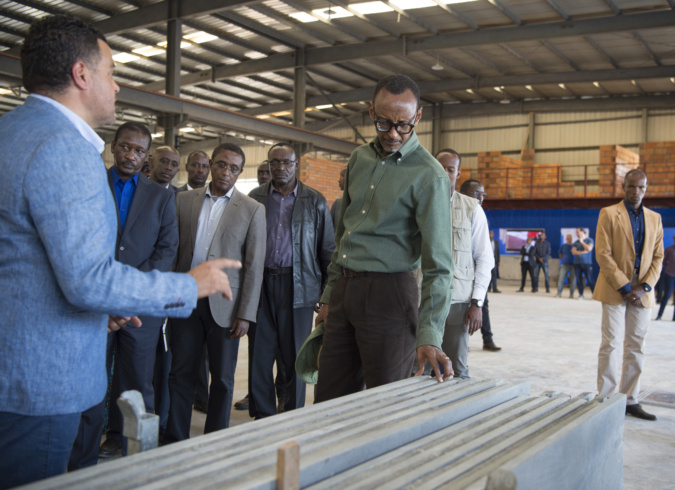 "We are looking for resources for all Rwandans. Public officials have no right to use public resources for their own interests because they already have their own allocation…"Our goal is to provide electricity to every citizen of our country. It is your right to demand it from us" Kagame said.
The president has since the beginning of this month embarked on uprooting a corruption and bribery among local leaders- which he says should not be given space among Rwandans especially leaders.
During his recent visit to the special economic zone, Kagame asked leaders not to play a blind and deaf game when fellow leaders withhold community resources for their own benefits.
"What do you do when you see this corruption and bribery happening to resources meant for the citizens?"
In the wake of these concerns this year, evaluation of leaders performances will largely focus on implementation of citizen centered programs – more resignations are highly expected according to the ministry of Local Government (MINALOC).
"This is a bridge year for the country to meet its EDPRS2 targets. If leaders cannot deliver to their expectations, expect more resignations," said Ladislas Ngendahimana the MINALOC spokesperson.
Minaloc acknowledges that there is gross negligence in taking responsibility among leaders but residents have to an extent become very active in reporting these issues.
In Nyagatare, the president visited development activities including the East African Granite Industries and EPIC Hotel, the four star hotel which is a joint venture between Nyagatare investors and the district.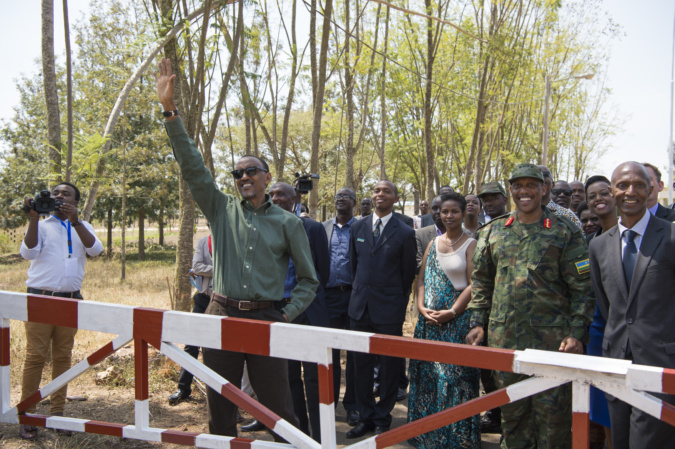 He also visited Kagitumba one stop border post.
Also on top of Kagame's agenda was security of residents. He emphasized that Rwanda's development has been backed by maintaining security for all.
"We all have to maintain our security to attain our desired development. There is still a lot to be done and we must be ready to get it done.  To achieve more means even more hard work and better collaboration with the relevant institutions," the president said.
The president also reassured Rwandans that this year will be a year of eliminating poverty in Rwanda since no Rwandan is destined to be poor.
Ahead of the elections this August, Kagame's track record on governance and propelling Rwanda into prosperity for the last 23 years is an uncontested record among Rwandans and many have expressed need to reelect him in the August polls.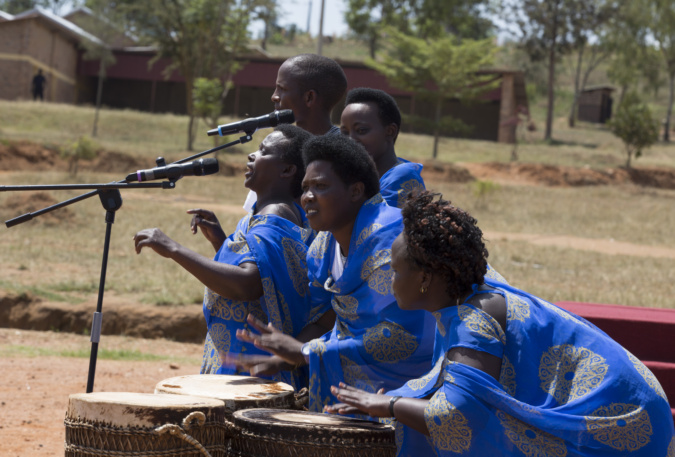 Some of the achievements in the last six years since his reelection include- access to health, education for all, GDP grew from $5.69billion to $10billion, total export trade grew from $454million to $589.7million, tourism revenues from $200million to $318m.
Social life improved with more access to health facilities in each settlement from 522 to1100 health posts, clean water, and electricity supply (58mw-190mw), high rise house grew from two to more than 54, number of paved roads and many ground breaking initiatives along the way.