Rwanda has become the second country to receive a top continental award for ensuring safety through the whole process of blood donation and increasing figures of donors.
Level 3 Accreditation in blood transfusion by Africa Society for Blood Transfusion (AFSBT) was today handed to Rwanda National Centre for Blood transfusion (NCBT) after a survey proved the country meets international operational standards and requirements in blood transfusion.
AFSBT found that cleanness, safe storage and transfusion of blood in Rwanda are among other credits worth the accreditation.
More importantly, Dr. Gabriel Muyinda, the president of AfSBT said Rwanda won the award following its figures of blood donation that keep increasing rapidly over time.
Rwandans were found to be generous in blood donation. The center has seen an increase of blood collections – from 22,970 units collected in 2000 to 61,109 units in 2016.
Rwanda Ministry of Health says this recognition is a big step forward to better services in blood transfusion not only within the country but also abroad.
"This recognition will improve at the national, regional and international level," said Dr. Diane Gashumba, Health Minister.
This accreditation comes a couple of months after Rwanda became the first country in the world to acquire drones for blood delivery across the country.
Rwanda became the second country to get Level 3 accreditation in Africa continent after Namibia.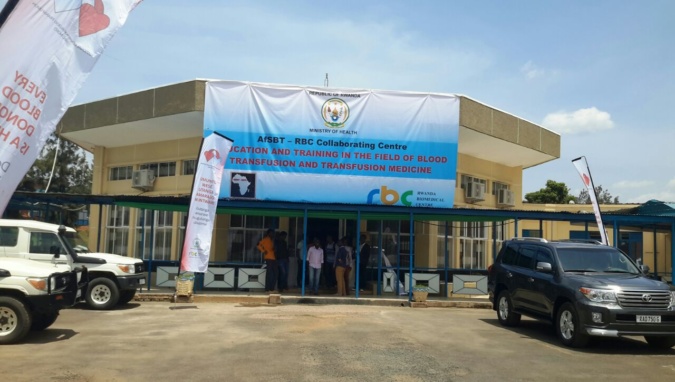 In the meantime, the first African blood transfusion Training and Learning centre was today inaugurated in Kigali city- which is as a result cooperation between the Health ministry and AfSBT.
The learning centre will train medical experts from various National Blood Programs in Africa starting this year.
"The centre will give Rwanda an opportunity to exchange information easily regarding the blood transfusion field methods and resources at the international level," said Dr. Gashumba.