Rwandan Minister of Defence, General James Kabarebe has guaranteed country full commitment to equipping African security operations in order to respond effectively to current security threats in Africa.
Kabarebe made the remarks while opening a three day National security symposium that brought together national security practitioners, scholars, analysts and students from several African countries.
"As we have committed in the past four years, the Ministry of  Defence will continue to support and avail required resources for it to execute its mission and achieve its objectives," Gen Kabarebe said.
He also said that national security is a pillar to country's development but persistent threats such as armed conflicts, terrorism, bad governance and transitional crimes such as drugs and human trafficking deter Africa's development.
"These threats and other human security related problems in our region and other parts of Africa require appropriate response mechanism from within Africa itself."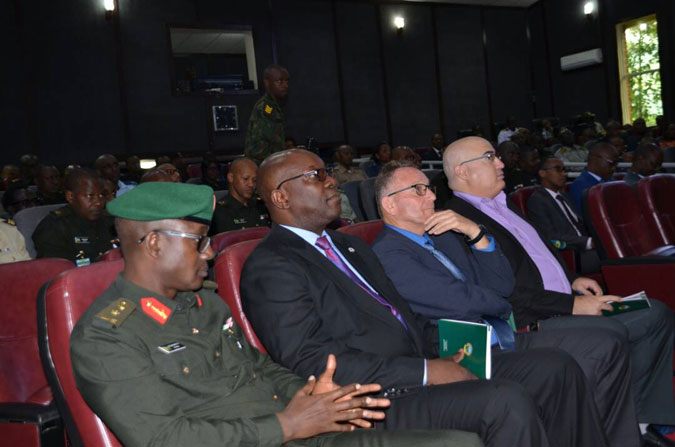 The symposium on 'Contemporary security challenges, the African perspective' was attended by Ministers of Defence, Chiefs of Defence Staff from Nigeria, and Kenya, University lecturers and students of the Senior Command and Staff course 05.
The course, with 47 students started this May 15, 2017 at Rwanda Defence and Staff College located in Nyakinama, Musanze district. It is aimed at providing security management skills to deal with the subjects of national, regional and global security.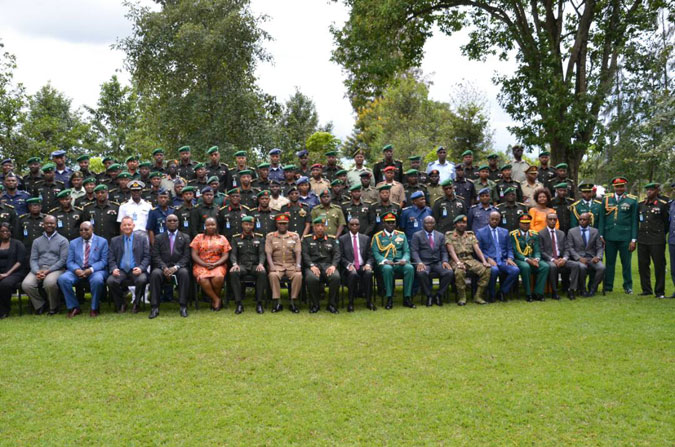 One of the participating Students, Lt. Colonel Like Like – Zambia army commander said that gaining critical skills on security operations is needed to keep the region and the continent safe.
"Back home, as military we have to ensure that societies are secure. Security needs should be understood and interpreted appropriately. It is such knowledge that gives us the impetus to understand what type of leadership and security we give," Lt. Col. Like said.
Participants are from Ethiopia, Kenya, Malawi, South Sudan, Tanzania, Uganda, Zambia, Ghana Nigeria, Senegal and Rwanda.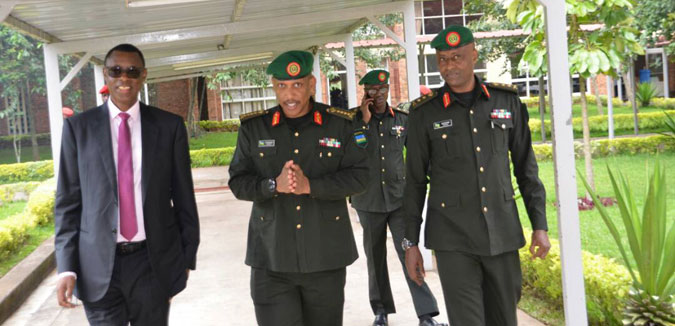 Last year, the fourth symposium was also attended by 31 senior police officers from ten African countries that graduated in the fourth intake of Senior Command and Staff Course at Musanze based Senior Command and staff College.
Rwanda is among top UN's force contributing countries. It is currently contributing more than 6,000 troops serving in ensuring peace in troubled countries like Sudan , South Sudan and Central Africa Republic.