President Paul Kagame is scheduled tomorrow to present a report on the progress made towards implementing the institutional reforms of the African Union.
The President arrived in Addis Ababa, Ethiopia  on Sunday for the 29th Ordinary Session of the Summit of the African Union scheduled for Monday, July 3rd.
The summit will be held under the theme , "Harnessing the Demographic Dividend through Investments in Youth".
Last  year, President Kagame was tasked by his counterparts during the 27th African Union summit in Kigali to lead a reform process of the body as part of transforming it into a self-reliant continental body by 2018.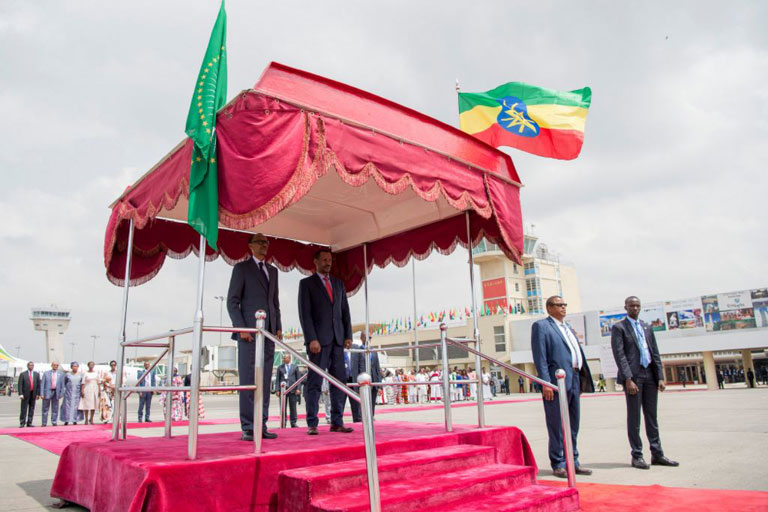 Preceding  sessions have been ongoing since June 27th including; 34th Ordinary Session of the Permanent Representatives' Committee held 27th – 28th and the 31st Ordinary Session of the Executive Council held on 30th June – 1st July.
Meanwhile, last week Moussa Faki Mahamat the Chairperson of the AU Commission presented to the Executive Council 4 main issues namely:- priorities of the African Union; progress in institutional reform, the need to speak with one voice and the link between decisions reached and the will to implement them.