Hundreds of thousands of RPF supporters in Nyaruguru district woke up very early in the morning and assembled between two adjacent hills at Nyagisozi sector waiting for their candidate Paul Kagame.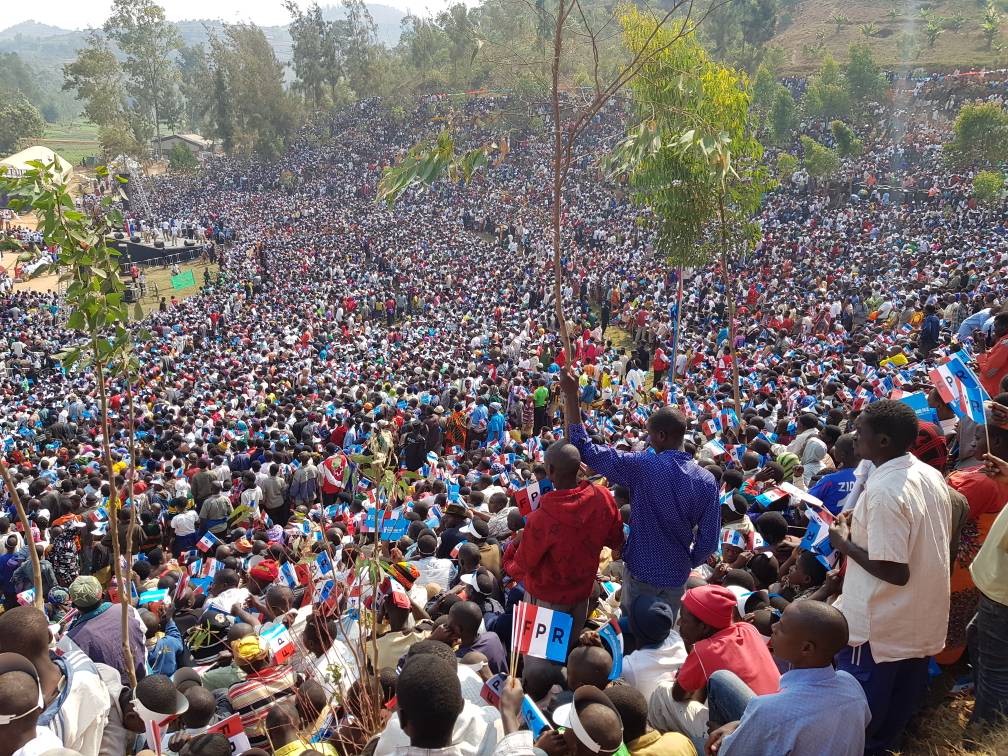 This could be the largest gathering in the history of this district. Party supporters have covered the entire valley and the two hills next to each other. President Kagame is expected to address the crowd in a few minutes seeking their support in the August 4th presidential elections.
"This is the day I ever saw a big crowd like this in Nyaruguru district. Kagame's leadership and achievements are seen today," shouted a RPF supporter while brandishing a placard.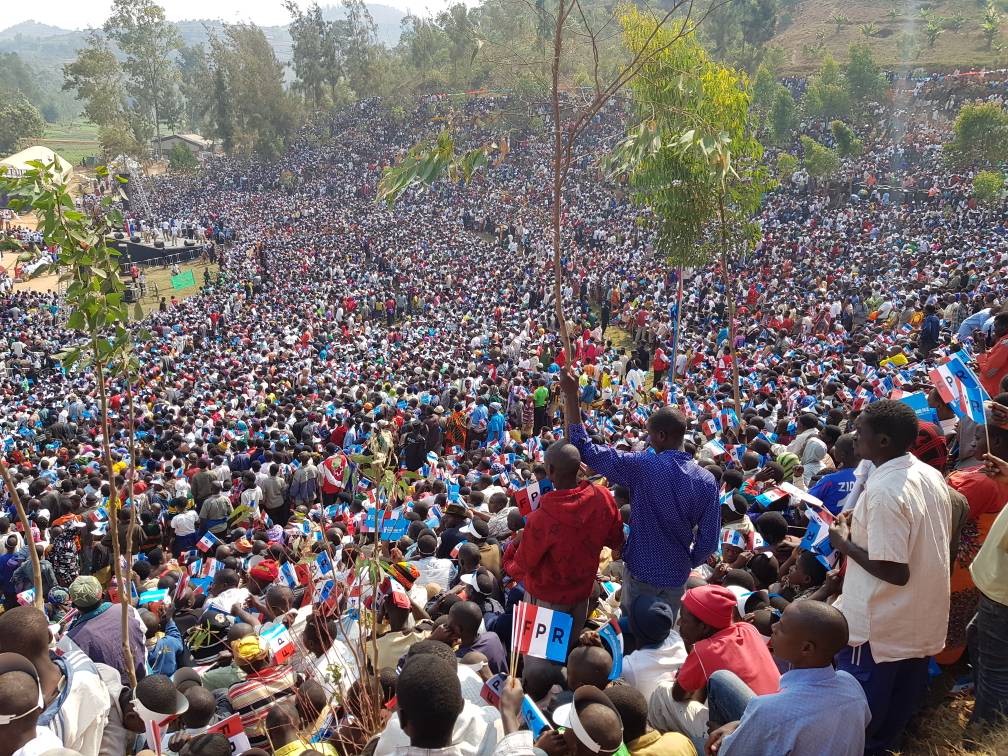 Today marks the second day of official Presidential campaigns. Yesterday, RPF candidate campaigned in Ruhango and Nyanza districts in the Southern Province – the rallies that also saw massive turn out.
After Nyaruguru, RPF candidate will head to Gisagara district.