A delegation from Sri Lanka defense force have said that Rwanda Defense Force (RDF) has performed beyond expectation within the last 23 years after the 1994 Genocide.
At the start of a 12 day visit in Rwanda, the 16 people delegation from Sri Lanka's Defense Service Command and Staff College (DSCSC) said that in the aftermath of the Genocide that claimed more than a million Tutsi, RDF was organized to become a very professional army.
"It is exactly reintegration; how they are progressing, how they amalgamated the army, air force and other forces. They (RDF) are doing a great job for the benefit of the nation as they rebuild reconciliation in rebuilding the nation," said Col GMCKB Ekanayake, head of the delegation.
Ekanayake said his country also underwent a calamity and thus needs to learn from Rwanda's recovery.
"We are also rebuilding  our country and have a reconciliation process we hope that this will be a very good ingredient for us to incorporate in our country. It is really a unique experience for us."
Ekanayake also said he is grateful for RDF participation in activities aimed at improving Rwandans' wellbeing.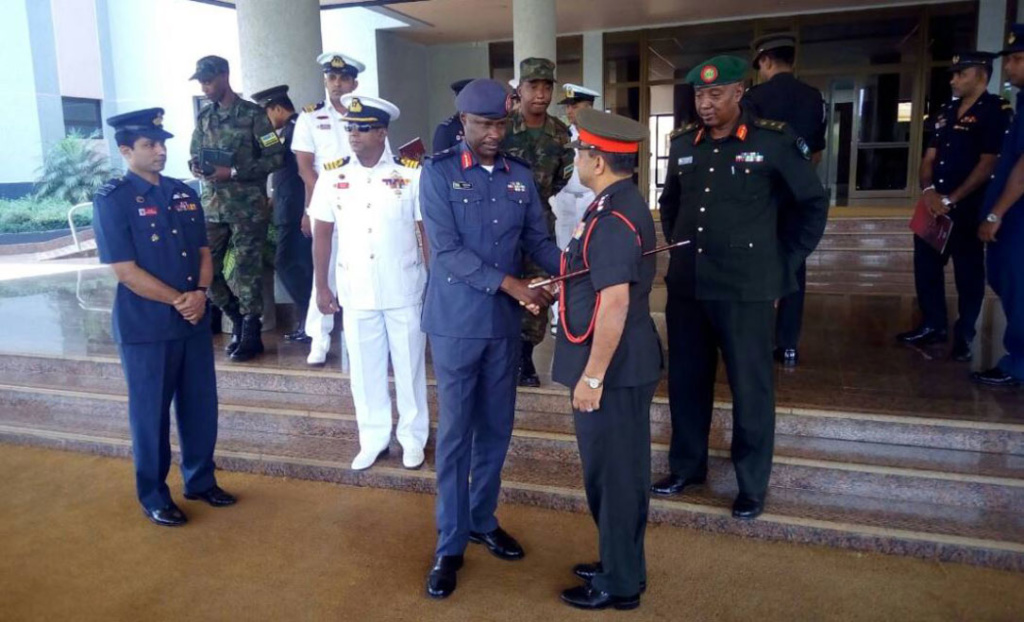 RDF conduct the Army Week every year where dozens of thousands get treated of several diseases. They also build several infrastructure of common interests like schools, hospitals and roads.
Brig .Gen. Ferdinand Safari in charge of planning in RDF said that Rwanda has been receiving study visits by senior staff colleges from different countries that come to learn from RDF's experience.
"Sri Lanka is known for participating in peace keeping missions. We meet very often in peace keeping activities and this is a good opportunity for them to witness what we do from the source," he said.
Brig. Gen. Safari said that RDF has good partnership with Sri Lanka defense force especially in terms of training. Currently, 20 RDF officers are undergoing training in engineering in Sri Lanka.