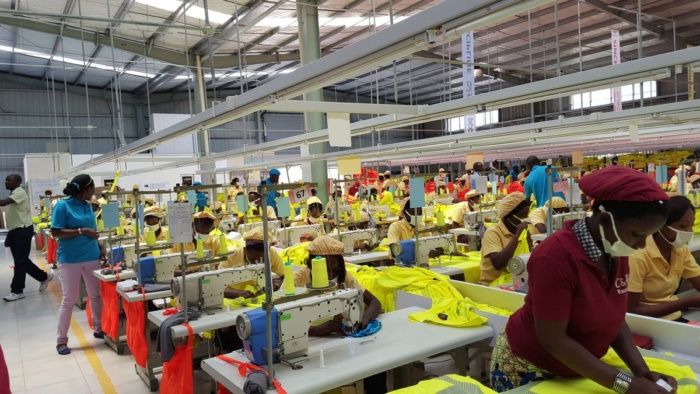 Rwanda's business sector has expanded by Rwf 339 billion in the past two years according to an Integrated Business Enterprise Survey (IBES 2015) report released today.
The comprehensive enterprise survey is conducted to collect, compile, and analyze data on the level and structure of non-agricultural economic activity in the country. The survey is carried out by the National Institute of Statistics of Rwanda (NISR).
From August 2016 to January 2017 the survey examined the state of business sector and found that the country fetched Rwf 6,104 billion from business sector in 2015 up from Rwf 5, 765.2 billion recorded in 2014.
The survey mainly focused on; mining and quarrying, manufacturing, electricity, gas, steam and water supply, accommodation and food services, financial and insurance activities, wholesale and retail trade, repair of motor vehicles and motorcycles among others.
According to NISR's statistics, a total of 10,172 estimated enterprises operated in the country in 2015 employed 183,663 workers, out of which 5,255 representing 51.7% are based in the Rwandan Capital.
Wholesale and retail trade, repair of motor vehicles and motorcycles dominated economic sectors, which injected 1,645.4 billion into the country's economy.
From the survey results, the manufacturing and construction sectors have experienced rapid growth in the past years and specializing in locally made products.
The construction and manufacturing brought in Rwf515.9 billion and 416.9 billion respectively in 2015.
Although wholesale and retail trade, manufacturing, construction, transport and storage businesses tremendously rose in terms of income in 2015 compared to 2014, financial and insurance activities, mining and quarrying dipped to Rwf375.8 billion; Rwf106.4 billion respectively.
The study also shows that out of all 10,172 enterprises, wholesale and retail trade; repair of motor vehicles and motorcycles accounted for 3,822 business  enterprises equal to 37.6% followed by other services activities and accommodation and food service activities with 13.1 percent; 8.4 percent respectively.
853 enterprises involved in manufacturing – the largest employing business activity in the country counted for 14. 9 % of all employees.
Only 2.3% of business enterprises employed over 100 workers while 38.3% had 3 employees or fewer. Interestingly, nearly 50% of largest companies operating in the country were set up less than 5 years ago and 8.4% of those big businesses were established some 20 years ago.
Rwandan residents are in full control of their economy with 90.5% enterprises ownership while 3.1% of companies are owned by foreigners; according to the NISR's report.