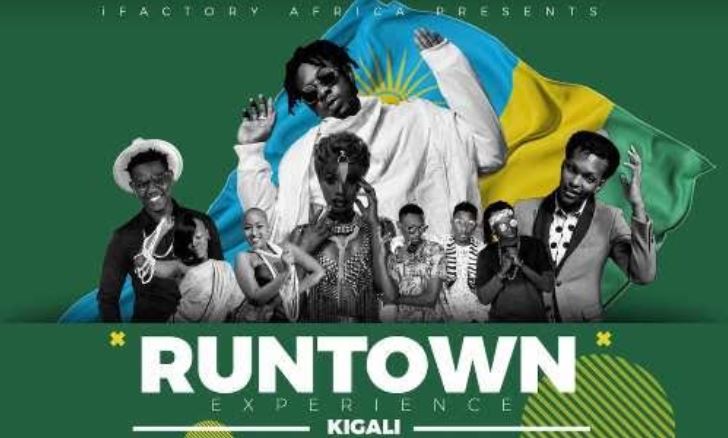 This weekend Kigali will be booming with all sorts of entertainment ranging from, live performances, sports on giant screens, prayers, solidarity fundraisings, lots of food and calendar celebrations.
KTPress brings you the full package;
Kigali Runtown Experience
On Saturday, Nigerian singer Douglas Jack a.k.a Runtown will be in Kigali accompanied with his own band and dancers to perform at Petit Stade.
The Mad over You singer has attracted over 49 million views on YouTube with his songs such as; Walahi, Bend Down Pause, Lagos to Kampala, and other sizzling tracks.
On his Instagram account, the singer has been reminding his fans in Kigali to get ready.
In response to this growing craze, Runtown fans have also jammed twitter under hashtag #KigaliRuntownExperience.
Gospel Artists in a Charity show
In August local media launched a campaign to mobilise for funds to help Sheja Gasana 3, in Rwamagana district- he needs Rwf 23 million for his treatment in India.
Different approaches have been used. On August 29th, a car washing event was organized at Remera A-Z Washing bay where different local celebrities offered to wash cars.
Anita Pendo, a renowned MC and journalist who was then expectant was among them and more than Rwf 2Million was raised.
Gospel artists are coming in also with a concert, 'A night for Sheja' on Friday, September 22nd at Bethesda Holy Church-Gisozi, near Agakiriro.
Patient Bizimana, Alex Dusabe, Serge Iyamuremye, Aline Gahongayire, Tonzi, Chorale de Kigali, Worship Healing from Healing Centre, and Arsene Tuyi are already rehearsing to make the concert a success.
Entrance to the overnight concert is free, but participants will be required to have a giving heart as the bible preaches and the offerings will be submitted to Sheja.
Walk to support Children with Cancer
Every September, the world celebrates Childhood Cancer Awareness Month and so does Rwanda.
This Friday, September 22nd there will be a walk for awareness on Childhood Cancers in Rwanda.
The march will start at 2pm from the Institute of Statistics of Rwanda Headquarters-Muhima then conclude at Kigali Car-free Zone through down town Round about.
The March was organized by Rwanda Children's Cancer Relief that encourages child activists and the general public to attend enmasse.
"Let's walk as we support children living and fighting Cancer," said Karen Bugingo, a cancer survivor.
Diaspora don't miss out
This Friday, Team Rwanda is hosting a celebration of African cycling at the amazing Armadillo bike shop, just off the race course in Bergen, Norway as part of the awesome #Bergen2017 Road World Championships.
It is the first time Team Rwanda managed to finish the race. Rwanda's Valens Ndayisenga who represented Rwanda (among three riders from Africa) finished the race at 52nd position, and 2nd on the continent.
According to an invitation circulating on social media, African riders and beyond, team staff and fans are invited to come for a relaxed and fun early evening get together and taste local food.
Some of the famous cyclists in Team Rwanda will be present; Samuel Mugisha and Areruya Joseph and Valens Ndayisenga of Team Rwanda and Sterling Magnell, team Rwanda head coach among others.
eGa Connect Gala launch
eGa connect is a Rwandan platform that connects entrepreneurs with investors, mentors and donors from Rwanda and beyond.
Young people interested in business should not miss out this opportunity that seeks to empower, grow and accelerate them.
The event will take place on Saturday 23rd at Park Inn by Radisson Blu.
Of course Soccer can't Miss on the Menu
If Rayon Sports is seeking an opportunity to defy the odds, then Saturday's crash against APR FC in Super Cup at Umuganda stadium, Rubavu is the perfect occasion to send a loud message to their critics.
However, it is hard for the Nyanza based team to predict because the match is Rwanda's 'Classico'. The winner will be awarded with Rwf 5million.
This match is the most expensive that has ever happened in history of Rwandan soccer. The entry tickets are to be sold from Rwf 10,000 and above for VIPs.
Meanwhile, Kigali Pubs with 'Giant' screens and Betting houses fill to capacity this week-end. Much awaited games are scheduled to take place.
Leicester city vs Liverpool
Southampton vs Manchester United
Stoke City vs Chelsea
Juventus vs Torino
Alaves vs Real Madrid
Girona vs Barcelona