Nearly 1000 Kenyan residing in Rwanda have today converged at their embassy in Kigali to vote their next president in the repeat presidential polls.
Two polling stations at the Kenyan High Commission opened at 5am and closed at 4.00pm local time.
Officials at Kenya high commission told KT Press that 900 Kenyan voters were expected to vote at the Kenyan Embassy in Kigali.
"We have 2000 Kenyan nationals who qualify to vote here but all of them cannot vote. Maybe some need to ask for permission at their work stations while others do a lot of in-outs movements between Kenya and Rwanda," said Rosette Muinzago, electoral official at the embassy.
Joseph Nguugi, 40, a Kenyan national from Mombasa living in Rwanda was among the early voters.
He told KT Press it "was a bad idea to cancel presidential elections but thanks to God we were given our civic right to cast our vote again."
Nguugi says Kenyans in Rwanda wish the best for their country despite some citizens in some parts of their country who want to perpetuate conflict.
"For sure we want electioneering to end because we are tired and we need our Kenya to go ahead. You see when there is no peace in the country, people like us here in Diaspora are constantly worried about the safety of our families back home," he said.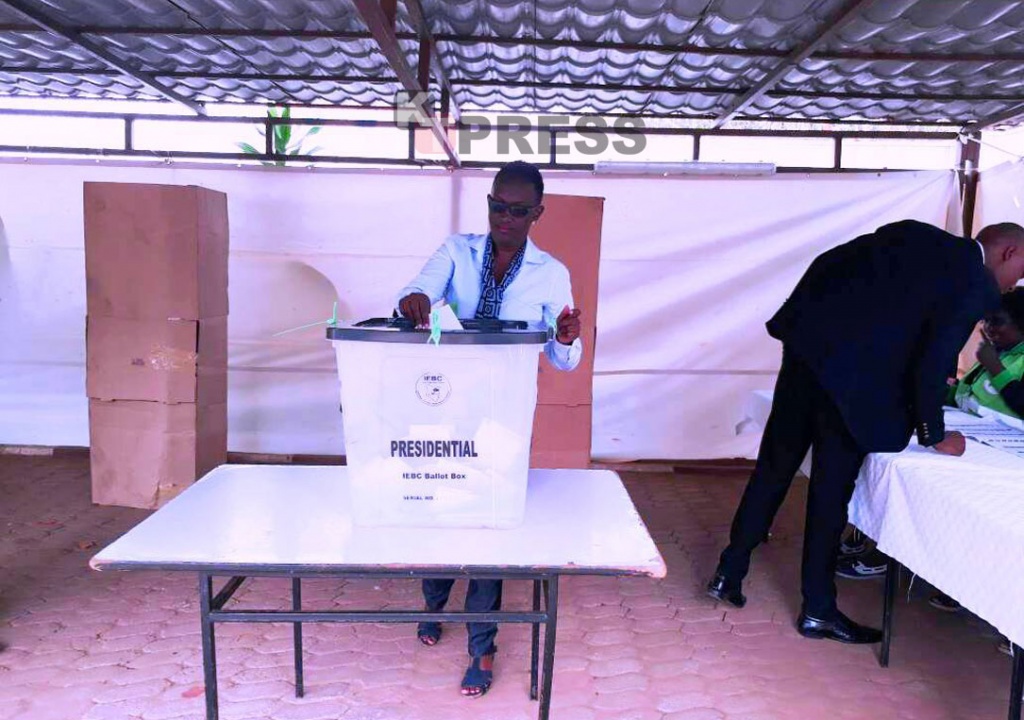 Wambugu Mmenya, 45, another Kenyan living in Rwanda was in Kigali during the last presidential elections that were cancelled.
Seeing the turnout of voters at the Kenyan Embassy today, Wambugu is worried the participation might be weak this time, as people are coming one by one.
"Queues are smaller than I was expecting, I don't know why," he said.
Presidential elections in Kenya were held on 8 August 2017 to elect the president, parliamentarians and devolved governments.
While reported results indicated that incumbent President Uhuru Kenyatta was re-elected with 54% of the vote, his main opponent, Raila Odinga, refused to accept the results and contested them in the Supreme Court.
The Supreme Court ruled in favor of Raila Odinga and annulled the results scheduling the new presidential elections for today, October 26, 2017.
Later on however, Raila Odinga pulled out his candidacy leaving Uhuru Kenyatta as the main presidential candidate along other little known candidates.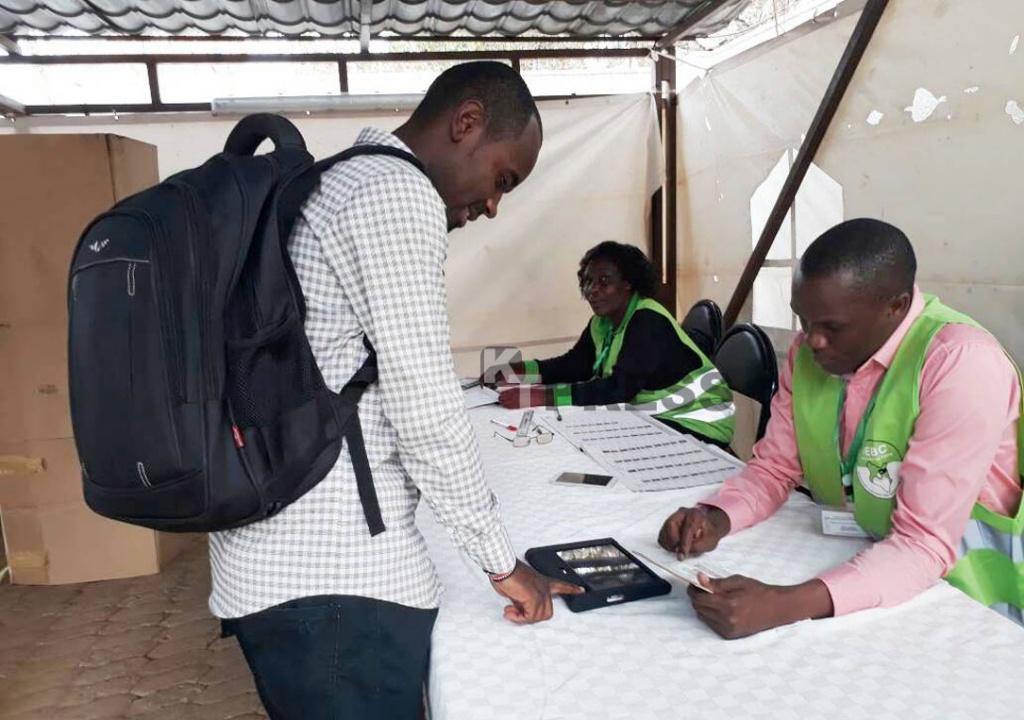 Odinga called for the boycott of the Thursday elections and the boycotts turned rowdy in some counties paralyzing elections in areas believed to be Odinga's strong holds throughout the day.
Shortly after the closing of polling station, the chairman of Independent Electoral and Boundaries Commission (IEBC) Wafula Chebukati told the media that in some Kenyan counties elections did not take place due violent demonstrations that became a hindrance.
The counties are mainly those with many supporters of Raila Odinga, like Kisumu, Siaya and others.
"There will be a repeat of elections on October 28th in such areas," Wafula said.
In other areas, heavy rains interrupted voters and in some instances, damaged ballot papers, but Wafula said, when the rain stopped, elections proceeded.