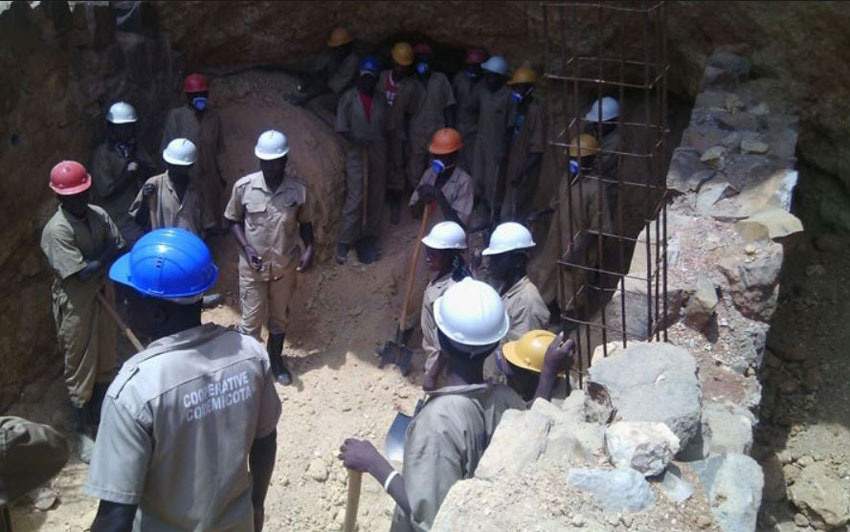 Former Executive Secretary of Rwanda Union of Miners (FECOMIRWA) is battling a court case where he is accused of embezzling Rwf1 billion.
Augustine Bida Ruhingira 63, appeared on Thursday before the High Court to plea against an extra 30 day provisional detention upheld by the Nyarugenge intermediate court.
Ruhigira was arrested on suspicion of mismanaging funds as per the 2014 Rwanda Cooperative Association (RCA) audit books.
"All we are asking for, is to have him behind bars until the audits are completed. The law is very clear and we should be very informed that this request is valid," the prosecutor said.
The suspects' lawyer Habiyambere also argued that his client was found not guilty in the first accusation (audit 2014) and there was no reason to detain him further.
"My client was cleared on these charges but remains detained. If there is another investigation it is because of being witch hunted by other staff who want his job. Any investigation should be done when he is on bail. He is sick (with diabetes) and needs intensive care," Habiyambere told court.
Prosecution counter argued that the prison services have medical facilities to take care of any patient and there was no formal complaint of incapacity to do so.
However, Ruhingira himself chipped in and asked court to take his sickness as an issue of concern.
"There are some older patients with simillar sickness who have died because of lack of care. I need my family closer and I am not going to escape, since am innocent," Ruhingira said.
Court will reconvene on October 11, to decide whether to detain Ruhingira for another 30-day mandatory detention or not.  
FECOMIRWA was established on 15th December 2009 by four mining cooperatives union: UCOMIMU, UCOMIGABU, UCOMIRU and RUMICU found all over the country.