It is Friday and the weekend has just begun. It's not too late to make plans on how and where to spend it.
Have you ever considered eating food using chop sticks commonly known as Chinese forks? It is an experience worth trying this weekend for a change and the fun of it.
Chop sticks are normal forks in Chinese culture. They can be used to eat any kind of food.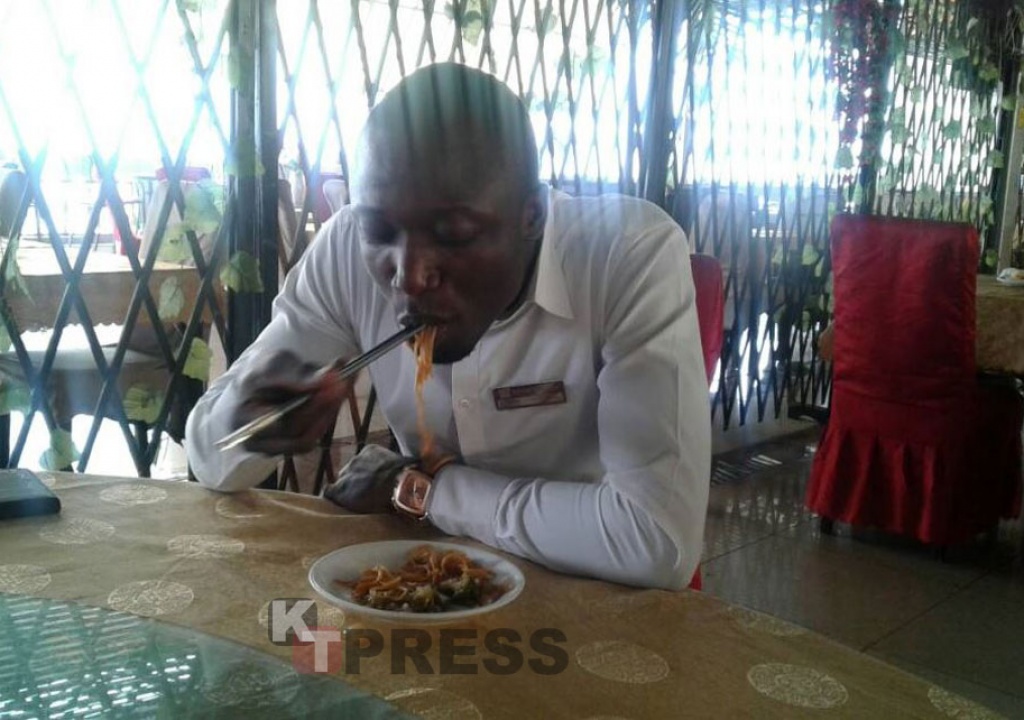 According to Calixte Uwambajimana the head waiter at Bamboo for learners, using chop sticks can be perfected in about three weeks.
"It is a struggle at first, learning how to hold the pair and have food without dropping it several times back into the plate," he explains.
Chop sticks can be found at most Chinese Restaurants around Kigali. Plan to take out your family or a group of friends to try out this new technique of eating and create special memories out of the experience.
More for this weekend
Video Launch of Asinah's song
On Saturday at LG Equator Club in Remera, Asinah Erra, a Rwandan dance hall artist will be premiering the video of her song 'Gimme Love' for the first time.
Asinah who is a new comer in the Rwandan music industry has been making news over her dressing code that many claim to be improper.
Meddy and Riderman in Rubavu
Two popular artists, Riderman – former Primus Guma Guma winner and Meddy will perform on Saturday at Nengo Stadium opposite Tamu Tamu Beach in Rubavu.
Dance your weekend away in style at any of these night clubs
K Club in Nyarutarama
People in Kacyiru
Junction –Remera
Envy – Kimihurura
Platinum –Kibagabaga
O-Zone –Nyarugenge
Soccer
As Kigali and APR FC  this Friday will play their home game at Nyamirambo Stadium.
On Saturday, Rayon FC will tussle with Bugesera FC at Bugesera stadium
Meanwhile on the International scene,
Chealsea vs Watford
Swansea city vs Leicester city
Southampton vs West Brom
MAN UTD fans will be getting ready for Sunday where their team will meet with Huddersfield at The John Smith's stadium.