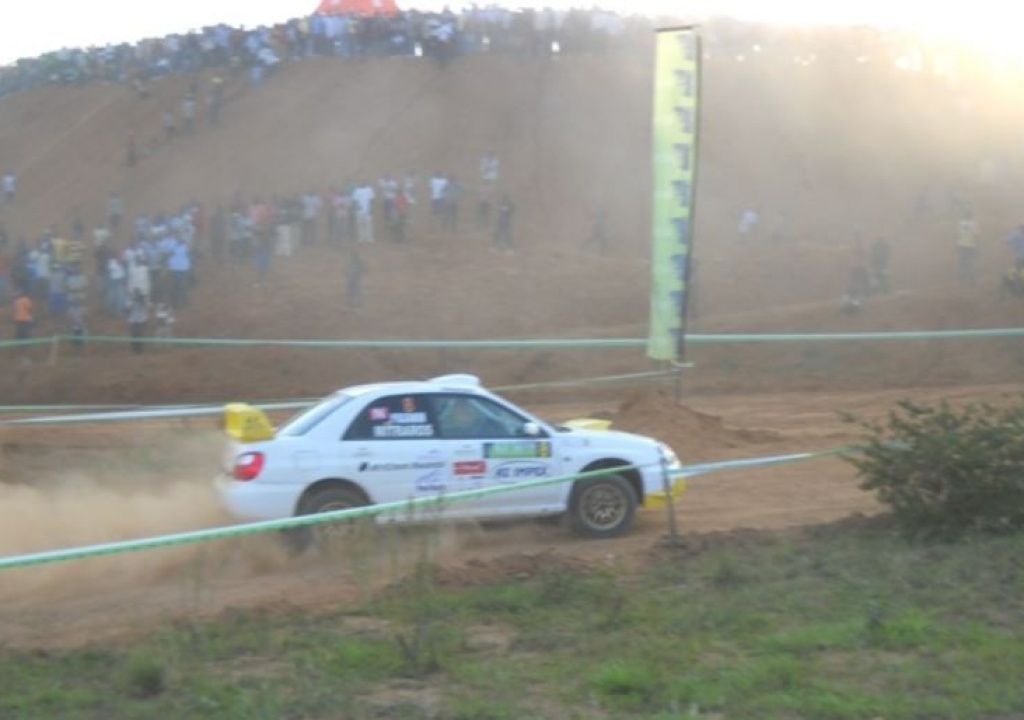 The 2017 National Rally Championship comes to an end this weekend with the thrilling Rallye des 1000 Collines set to be held in Bugesera District from December 15-16. 
The rally which will be held on the roads of Nyamata, Gako, Nyagihunika, Kamabuye and Rilima, covering a total distance of 168.22km has attracted ten cars coming from Rwanda (6), Uganda (2) and Burundi (2). 
Some of the confirmed drivers for the season-long rally include Rwandan duo of Nyiridandi Fabrice and Remera Regis who will be driving a Toyota Celica, Gakwaya Eric in a Subaru Impreza, Rusagara Serge and Mujiji in a Subaru Impreza, Fergadiotis Gakuba Tassos navigated by Kayitankole Lionel in a Toyota Corolla, Giesen Jean Jean and Dewalque Yannick in a Toyota Celica and Semana Genese alongside his navigator Hakizimana Jacques in a Peugeot. 
The Ugandan crew is comprised of Mukaza Yasin alongside his navigator Serwanga Jackson in a Toyota Levin and Balondemo Gilberto navigated by Lwanga Hamza in a Toyota Corolla. 
Burundi's quest will be led by Din Imitiaz navigated by Uwimana Jules in a Toyota Avensis and Remezo Christian navigated by Gahuragiza Jean Marie in a Toyota Celica. 
Major ommissions include defending champion Ugandan Pole Pole Wilbert and Bashir Mbogo–Mitsubishi Evolution VI (Kajala Rally Team) as well as current national championship table leader Gakwaya Claude after his car suffered engine issues which are yet to be resolved. 
Gakwaya's Blue Subaru Impreza's engine broke during the Huye Rally held two months ago. However, inside sources from Gakwaya's team have revealed that he is considering a possibility of competing using a different car in case his Subaru Impreza is not ready for the race by Friday. 
The National Championship started with the Gorilla in the Mist rally in Uganda (March 3-5), followed by the Sprint Rally held in Nyamata (May 20), Uganda Pearl of Africa Rally (June30-July 2), Rwanda Mountain Gorilla Rally (September 8-9) while the most recent event was the Huye Rally held last month. 
Fans will have one view point in Nyamata, 4km from the main road and will be able to watch the cars six times. 
Jean-Claude Gakwaya leads with the race for the Rwanda National Championship with 67 points, a whole 31 points ahead of his closest challenger Christophe Nizette (36 points). 
Fabrice Nyiridandi with 23 points is in third place, Christian Kanangire with 13 points, Genese Semana with six points while Fergadiotis Tassos Gakuba and Alain Murenzi are on bottom with three points each, respectively. 
Confirmed drivers for Rallye des Milles Collines
1. Nyiridandi Fabrice/Remera Regis (Toyota Celica, Rwa)
2. Gakwaya Eric (Subaru, Rwa)
3. Rusagara Serge/Mujiji (Subaru, Rwa)
4. Fergadiotis Gakuba Tassos/Kayitankole Lionel (Toyota Corolla, Rwa)
5. Remezo Christian/Gahuragiza Jean Marie (Toyota Celica, Bur)
6. Giesen Jean Jean/Dewalque Yannick (Toyota Celica, Rwa)
7. Semana Genese/ Hakizimana Jacques (Peugeot, Rwa)
8. Din Imitiaz/ Uwimana Jules (Toyota Avensis, Bur)
9. Mukaza Yasin/Serwanga Jackson (Toyota Levin, Uga)
10. Balondemo Gilberto/Lwanga Hamza (Toyota Corolla, Uga) 
2017 National Rally Championship (NRC) Standings
1. Gakwaya Jean Claude 67
2. Christophe Nizette 36
3. Fabrice Nyiridandi 23
4. Christian Kanangire 13
5. Genese Semana 6
6. Fergadiotis Tassos Gakuba 3
7. Alain Murenzi 3