Smuggling, illegal trade, street vending and related terms could soon be erased from the Rwandan vocabulary when it comes to trade between Rwanda and its neighbors.
Assia Nyiraneza 30, a mother of three has spent her life on the run, just to make a day's sale of dry fish in Rusizi, the Rwanda – Democratic Republic of Congo (DRC).
Nyiraneza says she has never been in good books with law enforcers who always confiscate food stuffs she smuggles across the border.
"I have no respect in life and at time when I run with a child on my back, I wonder if the children will not grow with trauma," Nyiraneza told KT Press.
Today, Nyiraneza can afford a smile when she sees a three storied building at finishing phase – the Kamembe cross border market.
"We were told it is our market and we will have a place inside the beautiful building. We (smugglers) are going to redeem our dignity," she said.
Nyiraneza and her colleagues deal in silver fish, commonly known as Indagara,but they sometimes cross to Bukavu in DRC to smuggle some manufactured products. It is never a fortunate venture.
It is the same scenario at Rubavu, and other borders between Rwanda and her neighbors.
Rwanda is finishing up construction of cross border markets where trading with neighbors will be formalized, allowing border communities to have an address and exchange and trade in a secure environment.
Currently, six border markets are under construction at different phases at different borders points.
No more Running for Rubavu Women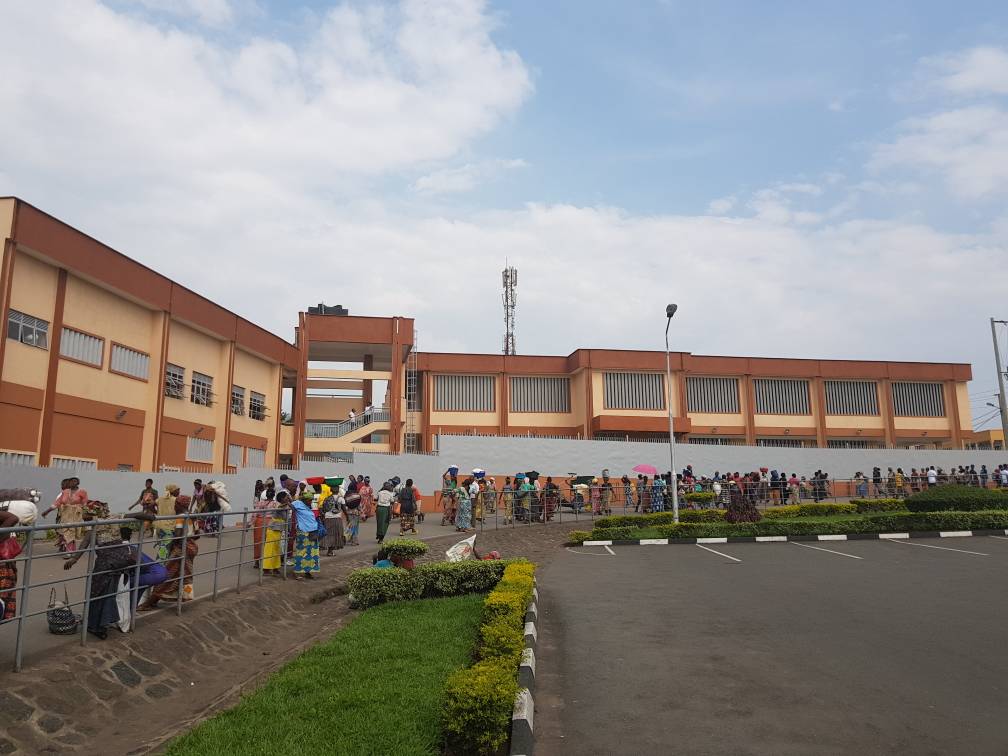 The Rubavu Cross Border Market construction works worth Rwf1.5 billion is complete, and this structure will be handed over in a month's time.
Construction completed in a record 15 months as a result of joint efforts and partners' commitment with local government and the ministry of trade and industry and TradeMark East Africa (TMEA).
The market features 160 stalls, 17 lockups, 5 cold rooms, warehouse, processing units, kindergarten (crèche) and dormitories, to mention but a few.
Every room was built with purpose. For example, the five cold rooms, makes so much sense at the border between Rwanda and DRC. The latter is the main consumer of Rwandan meat.
Last year, Rwanda parliament requested government to build enough abattoirs and cold rooms at the border, to improve the meat export business.
It may also sound strange, to have an early childhood development center (ECD) at a cross border market, but it is serving a vital purpose.
In the past, women would leave their children at the border, and cross to DRC to earn a leaving. This was risky.
According to Pamela Mudakikwa – information, education and communication Specialist at the Ministry of Gender and Family Promotion, "It is scary to see circumstances where the mothers leave their children."
Mudakikwa said that last year while at Rubavu, she saw a child of 8 years feeding a 4 month old baby on doughnut.
This facility will take care of the children, as mothers cross to DRC. At the center, milk, fortified food will be given to the children, and they will be entrusted to a caretaker. Mothers will do their businesses and pick their children in the evening.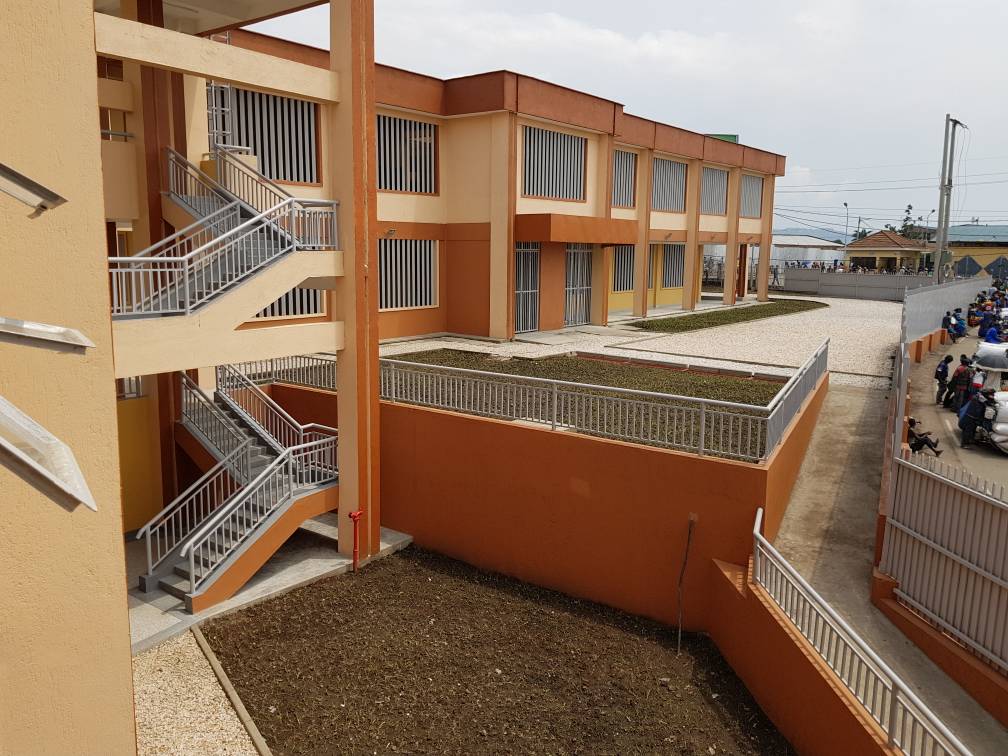 At least 40,000 and 45,000 people cross Rwanda's border with DR Congo known as Petite Barrière from 23 cooperatives in Rwanda and 12 associations in DR Congo.
"We expect to see a reduction in logistics costs, a reduction in post-harvest losses which will result in increased trade between Rwanda and DRC," said Peace Mutesi Gatera, the Country Director TMEA.
Rusizi Private Sector
While there is one mega structure at Rubavu market, the private sector built a two in one facility in Rusizi district, the Rusizi cross border market. It is located at the Bukavu border between Rwanda and DR Congo.
Part of the market worth Rwf1.5billion was constructed by the Rusizi Business Investment (RBI) group who completed their project in five months and now have a 35 percent occupancy rate.
In the same plot, the government is also building an even bigger structure budgeted at Rwf 3.5billion now at 77 percent of construction works.
Both buildings will include a cold room, accommodation for travelers, a nursery school and a daycare center for female traders, a bank, and forex section.
"We expect all works for both buildings to be completed in ten month period. Trade is central to tax revenues and wellbeing of our communities," said Frederic Harelimana, the Mayor of Rusizi district.
Karongi Timber Market Revolution
The market in this area is located at Bwishyura sector in the town center connecting business on land and the alienated traders across Lake Kivu who had hard time connecting business on the Kivu belt.
The construction works (worth Rwf1.5billion from World Bank) were supposed to be completed by March last year (in 12months) but contractors delayed by months.
According to Esperance Bagwire, vice mayor economic affairs for Karongi district, the contractor has to redo the walls, replace the water tanks, put air condition facilities and lighting in the warehouses and complete the parking area – before the second phase is started.
"We will have a provisional handover when the contractor completes these tasks. There is still a second phase and we cannot risk incurring more costs since we are already late on schedule," Bagwire told KT Press.
However, the completion of this project will see Karongi change its business face for good.
The border market has a medium ferry port (for boat landing), shelters for women fruit and vegetable traders, cattle and animal sheds, timber sales from Congo, and an animal butchery.
In 2016, Rwanda and DR Congo signed a new agreement establishing a framework for bilateral cooperation in the area of cross-border trade and elimination of non-tariff barriers under the Common Market for Eastern and Southern Africa Simplified Trade Regime (COMESA STR).
The agreement allows both to trade a list of 168 products categorized into agricultural, livestock, fisheries, construction, cosmetics and manufactured products.
End of smuggling at Cyanika 
On the Uganda side, Rwandans trade mostly in agricultural and livestock products and packed food items among others.
The Cyanika border market is one of the key markets which connects Uganda on the North Eastern borders of Rwanda in Burera district.
Fraud and illegal movement on this post is what every teenager grows to learn as a way of life.
With 98 percent construction works towards completion of the Rwf1.5billion project, residents in Burera are looking at a structure which will bring will come with a warehouse for storing trade items, an open market and a one-storied building- for offices, banks and space for other service providers like hotels and restaurants.
The market will also have a separate open market for livestock in Rugarama sector, according to Vice Mayor for economic affairs Evariste Habumuremyi.
For Habumuremyi, this head start has given the district a challenge to think big.
"We are also looking at having a kindergarten and facilities for accommodation for traders. We will have to raise the funds for constructing these since they are essential to us," Habumuremyi said.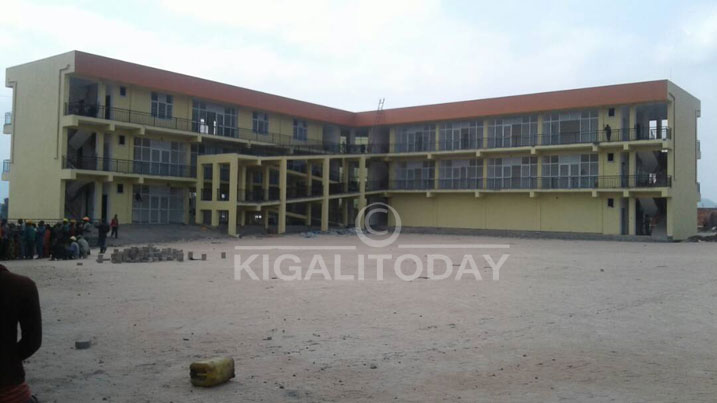 Meanwhile, something is in the making at Gatuna Border with Uganda, and Rusumo, the border with Tanzania.
For example, the traders in Rusumo, Kirehe district raised more than Rwf 80 Million and bought 3 hectares of land at the border to build a cross border market, only to learn that Rwanda Transport Development Agency (RTDA) had a bigger project of cross border market
"Our investors offered the land as initial share while RTDA will do the rest. We have learnt that they launched a tender on Monday, to build the facility," Jean Damascene Nsengiyumva, Kirehe Mayor in charge of Economic Affairs told KT Press on Monday.