A new bridge that was supposed to link Rusizi district in Rwanda with Bukavu on the other side in DR Congo has not been used since it was completed.
The bridge was part of a wider 25m Euros project to construct new roads and rehabilitate others on border regions of Rwanda, Burundi and DR Congo.
The project consisted of road linking the Ruzizi II and Ruzizi I bridges via the Major Vangu roundabout up to the junction of the Kamembe road (12.46 kilometres) and rehabilitation of the Ruzizi I bridge.
This particular bridge was completed in 2013, but has never been used. A visit to the site from the Rwanda side you find it blocked by stones – as some form of a roadblock.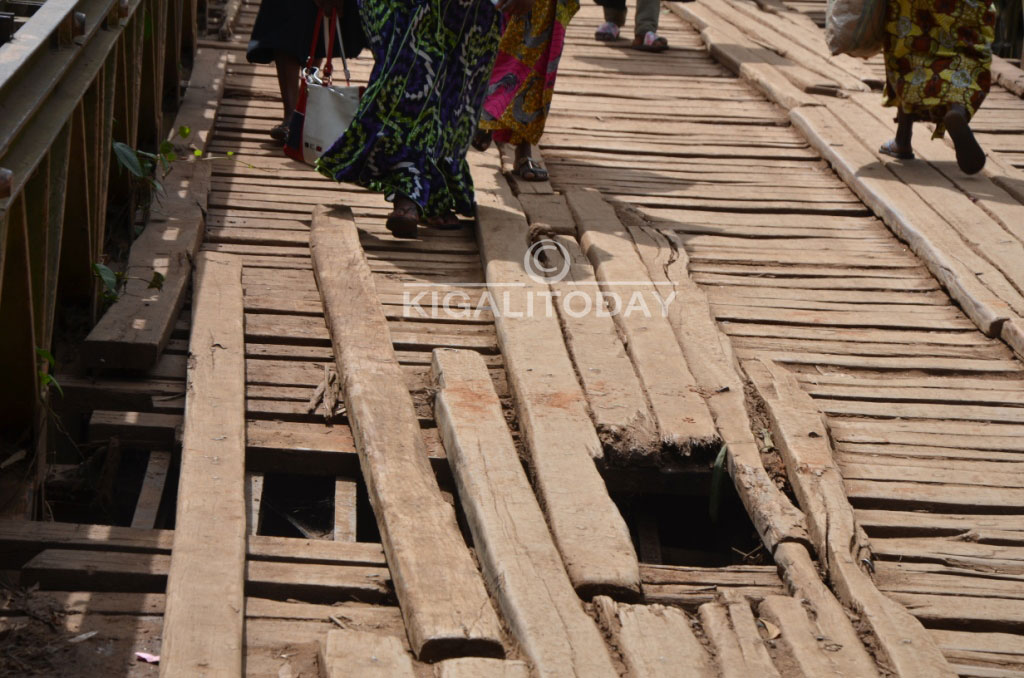 The old bridge
Instead, the thousands of Rwandans and Congolese who cross daily have to use an old dilapidated wooden bridge constructed years ago. It is falling apart.
Rusizi district mayor Harelimana Frederic told our sister news site kigalitoday.com that the bridge remains idle because DR Congo failed to work on its side of the border. He said the bridge will not last if opened before works are done on the other side.
Rwanda rehabilitated its road, and constructed the new bridge fully. DR Congo was to only work on the road from Bukavu to the bridge.
Mayor Harelimana said DR Congo officials have committed to start work this March, and will be completed as soon as possible.
This route via Rusizi is the only existing transport link for Congolese living far south of their country, as the region is only forest. For them to travel to South Kivu province, they have to pass via Rusizi, then Bukavu.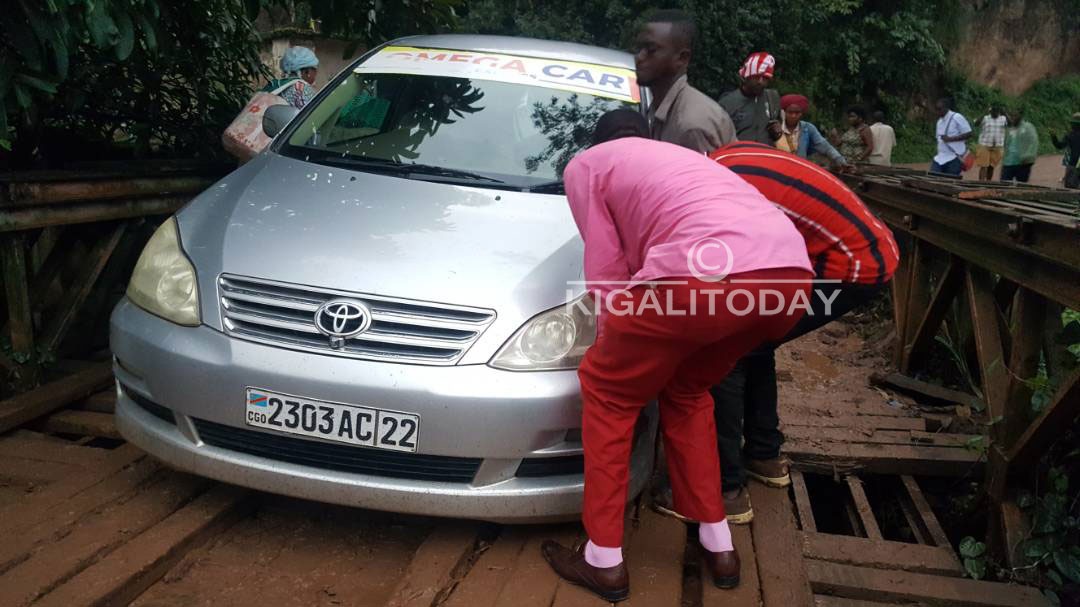 The differing levels of border development is also at hundreds of kilometers away up north on border between Rwanda's Rubavu district and Goma in DRC.
While there is a magnificent state-of-the-art border post and well paved roads on the Rwandan side, the situation is the opposite on the DRC side.