Kigali City residents cannot be able to dodge the monthly community work (Umuganda) following a new directive.
City authorities have set measures that will completely eliminate chances of not participating in the community work as has been witnessed in the past.
In Rwanda, every last Saturday of the month all year round is community work, locally known as Umuganda.
Residents pick tools to clean up their neighborhoods, rehabilitate streets/roads in their neighborhoods or conduct social activities like constructing a house for a homeless family.
President Paul Kagame and other dignitaries are no exception – they roll up their sleeves, grab hoes and dig trenches, clear shrubs with community members.
After the work around noon, local communities discuss issues in their communities and find solutions for them.
But in some cases, a small section of Rwandans tend to dodge this activity which not only serves the country in terms of cleanliness, but also has economic impact that is quantifiable in monetary terms.
A communiqué signed by the acting Mayor of City of Kigali, Parfait Busabizwa states that at every exit spot in the City of Kigali, there will be screening of people who tend to engage in other businesses during Umuganda.
The spots named include Nyabugogo – the city's International Bus Park, Giti cy'inyoni – a spot connecting the City to North and Southern Provinces; Karuruma-Gatsata and Murindi-Kabuga spots, among others.
According to City of Kigali, local authorities will be placed at the above spots to stop people foregoing Umuganda, before being handed tools to participate.
It means that if you are on a trip on Umuganda day, you will be stopped and reminded to join the community to do Umuganda.
Meanwhile, communication of venue and provision of tools for Umuganda is done traditionally but very effectively.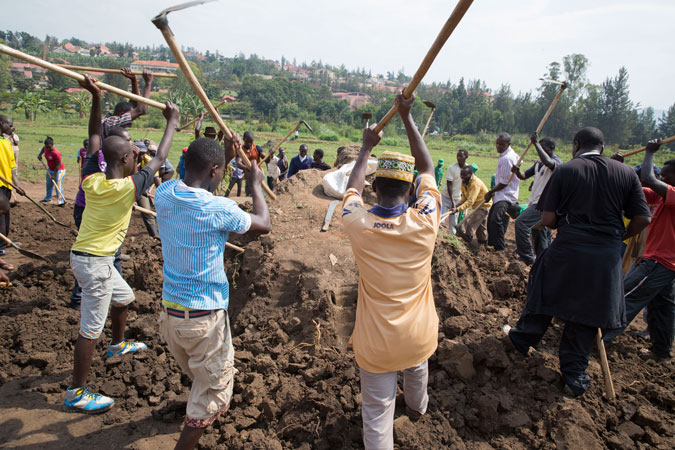 The last Friday – a day before the last Saturday, a person walks all over a village with a megaphone announcing the venue for Umuganda.
Every after Umuganda, local leaders at the village level screen the attendance list and those absent are tasked to explain.
The monetary value of Umuganda is equivalent to an average annual budget for two districts.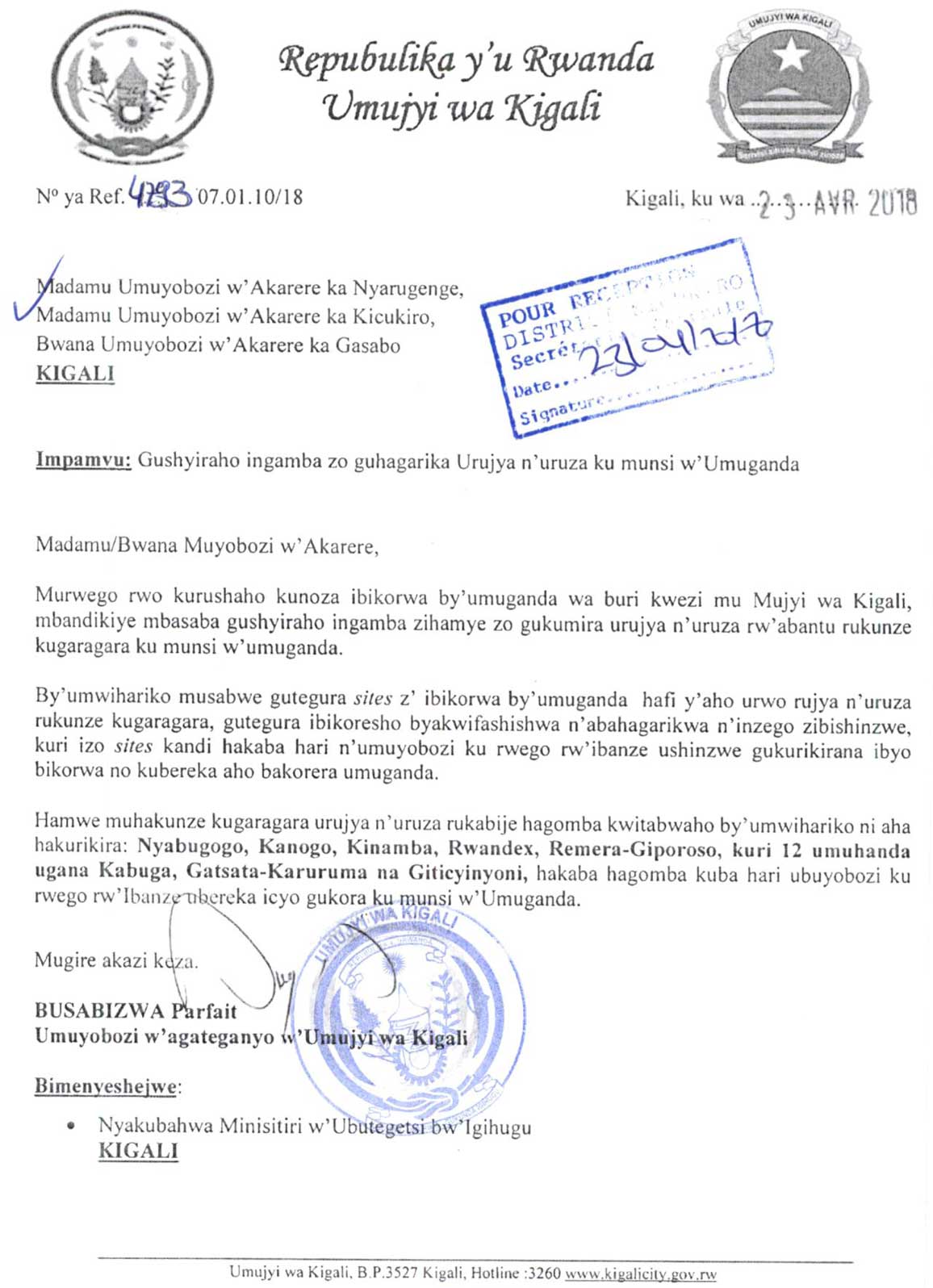 For instance, in 2015, Umuganda activities were worth Rwf19 billion $22 million, according to the Ministry of Local Government charged with Umuganda.