The European Union envoy to Rwanda Nicola Bellomo joined Rwandan officials on Wednesday to inaugurate a 12.67 kilometer feeder road network in Bugesera district to wrap up a 5 road sponsorship program.
The road was constructed in partnership with European Union.
Since the formulation of feeder roads program by the government of Rwanda in 2012, the European Union supported construction of feeder roads through a financing agreement worth 40,000,000 euro signed in October 2013.
The program supported construction of 799.5 kilometer and rehabilitation of 514.27 kilometers of feeder roads in 7 districts; Bugesera,Huye,Ngororero, Rubavu, Ngoma and Rulindo.
"I think these roads changed people's lives positively and will continue to improve this area economically," said Amb. Nicola Bellomo.
"This is a role of government to make sure that citizens get good services that contribute to the country development in general and their own development in particular, "Fulgence Nsengiyumva, State Minister for Agriculture said at the launch.
The feeder roads contribute to transport of agricultural harvest to the market.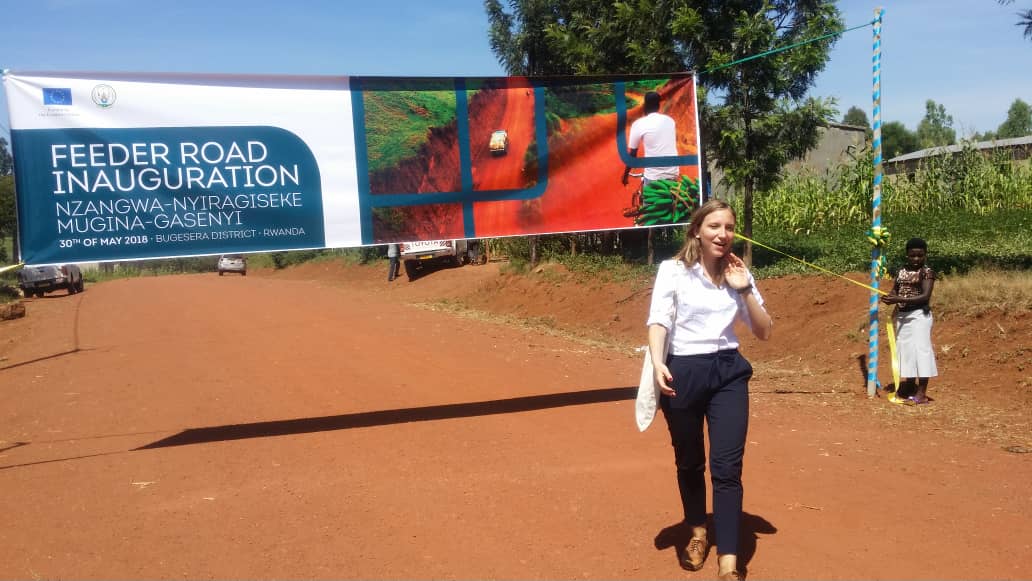 Samuel Hakizimana, a fisherman who earns a living from Lake Rweru where the Nzangwa-Nyiragiseke-Gasenyi feeder road connects the rural area to Kigali – Akanyaru tarmac road said:
"We have accessed market easily because it takes only 2 hours to transport our fish from Lake Rweru to Kigali city."
"We promise to make good use of the road network."
Despite the phasing out of the EU program, other programs are expected to continue feeder roads program.
These include Multi-donor Trust fund, an organization through which the World Bank administers the Netherlands government and USAID for the total fund worth 68 million USD.
Rwanda government targets about 14.000 kilometers of feeder roads by 2028.