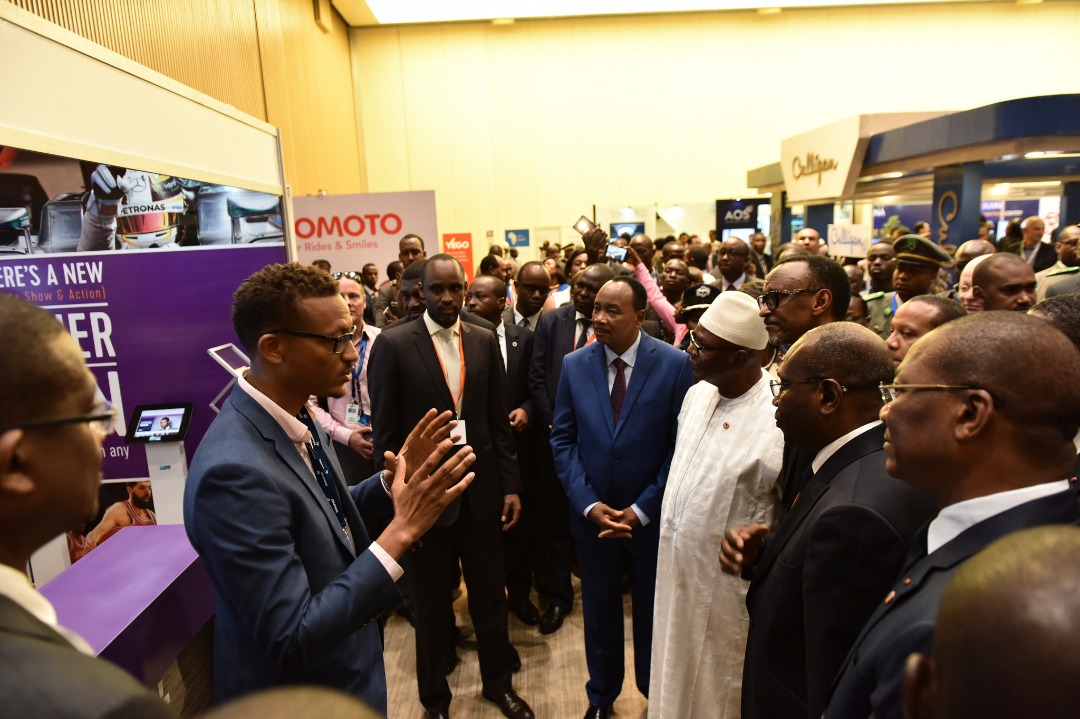 The 4th edition of Transform Africa Summit kicks off next Monday in the capital Kigali.
The Africa's largest ICT conference with more than 4000 delegates is expected to bring together several heads of State, billionaires, government officials multinational IT companies CEOs, to mention but a few.
The summit also features local ICT companies and young tech wizards expecting to pitch bankable projects and also get funding.
They also get an opportunity to showcase their IT skills and exchange technology expertise with several other regional and international tech companies.
For instance, officials at Japan International Cooperation Agency (JICA) announced on May 3rd, that at least 20 tech companies from Japan will showcase their activities during the summit themed: "Accelerating Africa's Single Digital Market."
Generally, Transform Africa Summit sets the scene for many more conferences and events that will feature this whole month of May.
AFROSAI
As Transform Africa Summit will be ongoing, few kilometers away at Marriott Hotel Kigali, African Organisation of Supreme Audit Institutions (AFROSAI) will be taking place.
Participants will be improving relations among the member countries in the field of public audit, in spite of differing political, economic and social systems.
The choice of Rwanda to host this meeting was not a mistake because auditing is taking shape in the country.
Besides internal auditors from every government institution and important private companies, Rwanda has a strong office of the auditor general which assesses accountability in use of tax payers'/lenders' money and advises on way forward.
The auditor general submits report first at Parliament's Public Account Committee for review before presenting it to the plenary session of both chambers of parliament.
AFROCACY Conference
At the same venue and dates (7-10 May 2018), Africans will be meeting to discuss a new paradigm shift away from imported and promote Africans doing it for themselves by themselves, African solutions for African problems under the AFROCACY Conference.
Meanwhile, from 13th May to June 1st, eight more conferences and events will be held in the capital Kigali.
ACSA
These include; ACSA Constitutional Review Committee Meeting (13th – 18th May), East African Community Regional Conference on eHealth (15th – 18th May); the AMCOW Meeting for the validation of 2017 Africa Water and Sanitation (21st – 23rd May), International Conference on Human Rights and Prison reform (21st – 25th May) and Aviation Safety Management Symposium for Africa and Ocean (AFI) States (21th – 25th May).
SG 2018 The power of saving groups
Other conferences expected this month include the 25th African Day (22nd – 25th May), SG 2018 The power of saving groups, Inclusion, Resilience and Empowerment (22nd – 24th May).
African CROI
The month will be closed by the 12th INTEREST Conference known as the 'African CROI' – bringing together scientists involved in HIV treatment, pathogenesis, and prevention research in Africa to share pivotal findings, promote collaboration, and transfer experiences across several fields and many continents.
The conference will showcase cutting-edge knowledge in the diagnosis and treatment of HIV and the prevention of the HIV-1 infection. The conference will take place at Radisson Blu and Convention Centre.