About 2 hours' drive from Rwanda's capital Kigali to rural Rulindo in Northern Province, a touristic and state-of-the-art agricultural facility is becoming a new national wonder.
From the steep slopes separating sectors of Buyoga, Ntarabana and Burega, you are greeted by a glimpse of beautiful terraced hills.
A closer look from the hill directs you to a different shape in the scenery. You are surprised by a beautiful man-made lake which has, for the last three months, changed the livelihood of the farming community.
It is Muyanza irrigation Dam which is transforming Rulindo – historically prone to climate change into country's breadbasket for fruits and vegetable production, among other crops.
In 2016, construction of the $16.5 million project started. The dam is 26 meters deep with capacity to store 2.4 million cubic meters of water supplying both hillside and marshland irrigation.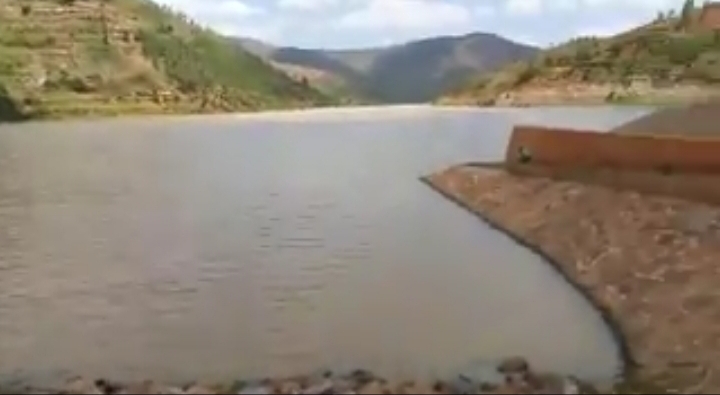 It has an underground system with pipes installed across the 1100 hectares of land the dam is meant to serve and thus allowing farmers to alternate crops through the year.
"This district has fertile soils but has been hit by prolonged drought and poor farming practices. With this new project, we look up to supplying the country with bumper harvests," Emmanuel Kayiranga – Rulindo district mayor, told KT Press during a visit to the dam on August 13.
Muyanza site benefits 42,549 farmers from 9,096 households where women represent 52 % and men 48 %, according to Angelique Mukamugenga – an engineer overseeing the project.
All they need, is to wake up, open the irrigation tap in their farm and start irrigating their piece of land according to the guideline of site engineers.
In case they experience any inconvenience, they call the site engineer who responds right away.
The irrigation takes place in morning and evening, and the farmers have nothing to pay.
According to Mukamugenga, they were grouped into 4 cooperatives which stroke a deal with financial institutions to provide them with loans.
After getting the money, they buy crops and fertilizers which are also subsidized by government.
When KT Press visited the site on Monday, August 13, Bernadette Nyirasangwa was busy working on her piece a garden where she grows onions and eggplants.
She expects good harvest since the dam supplies water every time it is needed.
"Our biggest worry now is the market," she told KT Press.
But Mayor Kayiranga has an answer.
"We have decided to use the irrigated land for cash crop production to enable our farmers to produce for the market. Our target is to serve the entire country," Kayiranga told KT Press.
The project's maiden farming season which started 2 months ago, has focused on vegetables such as eggplants, Onions and Beetroots among others.
"We are also sensitizing farmers to start growing flowers for commercial purposes," Mayor Kayiranga said.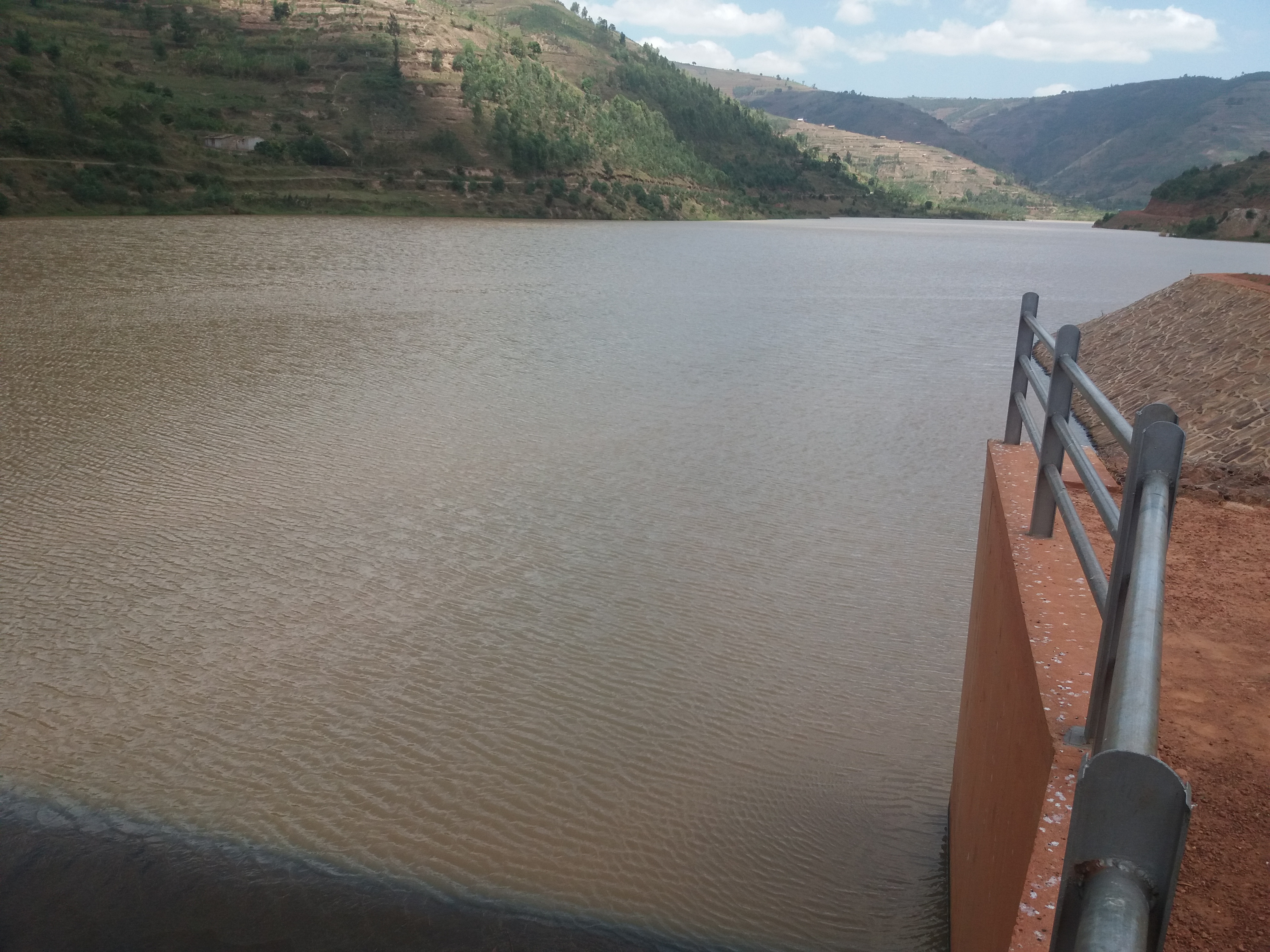 Eighteen years ago, Rwanda started a long-term project to utilize its 1.5 million hectares of arable land.
Out of 1.5 million hectares, 63% of it (600,000 ha) need urgent irrigation mechanization plans.  Muyanza water dam is part of the project.
Since 2010, the government has spent over Rwf30 billion in training farmers on how to utilize and maintain irrigation projects.
In mountainous Rulindo district, this dam allows for cultivation all year round & irrigation by downstream communities.
– Cost: $16.5 million
– Stores 2.4mln c/m
– Depth: 26meters
– To irrigate 1100ha throughout the year
– Contractor: China Geo- Engineering Corporation (CGC) pic.twitter.com/lgtyvToTci

— ???? ????? (@mwasa) August 13, 2018