President Paul Kagame and First Lady Jeannette Kagame have arrived in Beijing, China for the Forum on China-Africa Cooperation (FOCAC2018).
Scheduled for September 3-4, 2018 under the theme "China and Africa: Toward an Even Stronger Community with a Shared Future through Win-Win Cooperation," FOCAC 2018 is expected to bring together China and 53 African countries and the African Union (AU) to discuss how to increase diplomatic, economic and bilateral ties.
President Kagame is the current chairman of the African Union.
His visit comes one month after Chinese President Xi Jinping visited Rwanda.
In Kigali, July this year, Xi witnessed together with his counterpart of Rwanda, the signing of fifteen bilateral agreements between the Republic of Rwanda and The People's Republic of China.
The agreements covered a range of sectors including an agreement on mutual visa exemption for diplomatic and service passport holders, as well as those related to infrastructure development, Civil Air transport, e-Commerce, culture and scientific cooperation, human capacity development among others.
"The signing of bilateral agreements speaks for itself for what is possible between our two countries and between China and the continent of Africa," President Kagame said then.
Rwanda and China enjoy decades of cordial relationship.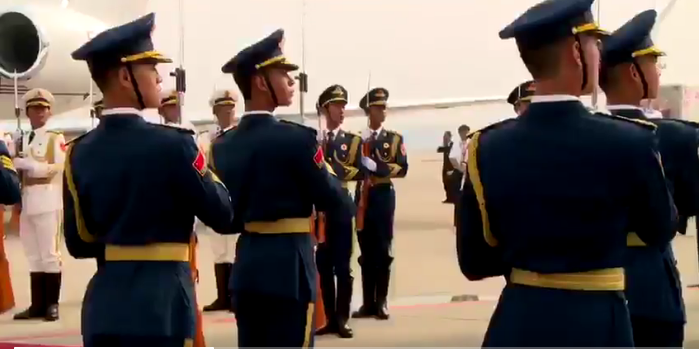 However, China is also an esteemed partner of Africa.  The country's contribution to the development of Africa has increased from $5 billion in 2006 to US$60 billion in 2015 according to ODI, an independent, global think tank, working for a sustainable and peaceful world.
Meanwhile, the central turning point in China-Africa cooperation could be traced back to 2000. In this year, China and the bloc established a forum that would sustain partnership, the China-Africa Cooperation Forum.
In the following years, a lot was done to cement this relationship.
China is currently implementing the Belt and Road "B&R" Initiative, which is a set of road networks and belts across Africa, keeping in mind the principle of win-win partnership.