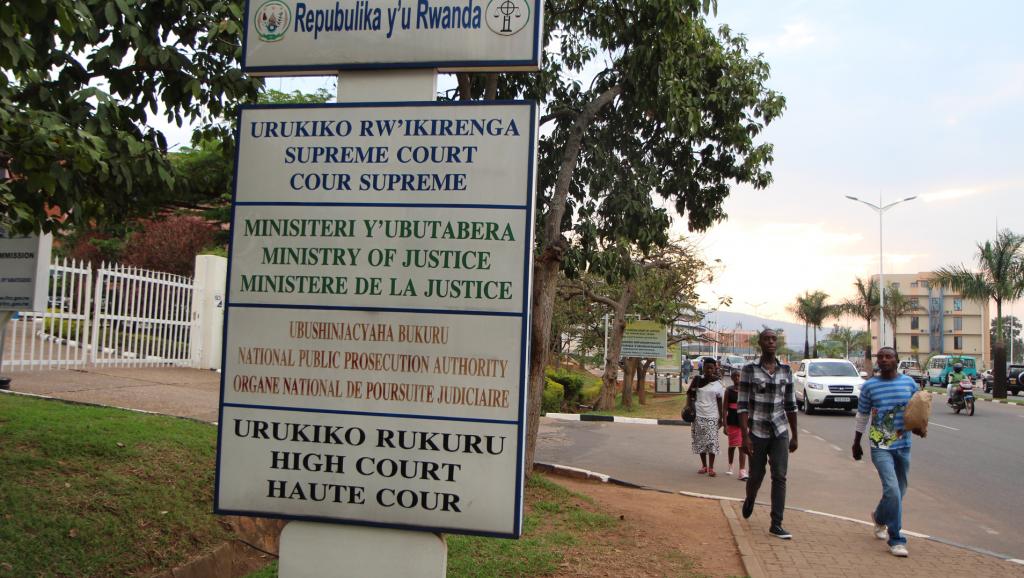 A High Court in Kigali was on Monday left in confusion after a man suspected of impregnating an underage girl produced counter evidence that could see his seven year sentence overturned.
Appearing for an appeal case – this week Paul Nyiringabo showed court evidence of a birth certificate indicating the victim was above 18 years.
Nyiringabo, a resident of Nyamirambo suburb has spent eight months in jail after he was accused by the victim's parents on grounds that he defiled their daughter who subsequently gave birth to a child in 2014.
In the prosecution case, the suspect allegedly raped a minor born in 1997 who was at the age of 17, but Nyiringabo's certificates from the victim's home village in Rusatira, Huye district showed that she was born 1990.
"I have no problem accepting fatherhood to our child, but the same people who accused me are the same people who visited me in jail recently and brought me these certificates which show that the girl was not underage," Nyiringabo said.
Presiding judge spent a minute reflecting on the new evidence and could not understand how two government documents would contradict.
"How is it possible that two authentic and official government documents contradict each other on the information about the plaintiff," the judge asked.
In response, prosecution said: "we don't see how and where he got those documents. It is possible that they are not authentic, and the process in which he got them didn't abide by the court procedure."
Nyiringabo was quick to push the judge to have both documents reviewed immediately, so as to gain his freedom but the judge stated that prosecution must be given time to verify authenticity of his evidence.
"Our intent is not to imprison anyone on this matter. You must guard that copy of evidence. If you lose it, court will dwell on prosecution evidence to judge the case," the presiding judge said.
Prosecution was given up a month to find the accurate evidence, pending ruling on the case to be held next year- January 7, 2019.
The case comes at a time when Rwanda is struggling to find a solution to the increasing reported and unreported cases of teenage pregnancies especially among adolescent girls between 11 and 18 years who are highly vulnerable.
In 2016 report, 17,500 girls in the 16-19 age bracket got unwanted pregnancies that forced them out of school.
More than 700 girls were reported pregnant in Ngoma district alone according to the Minister of Gender and Family Promotion.
In the survey 10 districts of Kicukiro, Gasabo, Nyarugenge, Kamonyi, Huye, Karongi, Nyamasheke, Gicumbi, Rwamagana and Bugesera, had rampant pregnancy among young girls.
Among the surveyed pregnant girls, the research indicated that coerced sex accounted for 87.7%.
The survey shows that the consequences that follow these pregnancies include; school dropouts (50%), poverty (19%), depression (11%) while others such as discrimination account for 5%.
The report revealed that 99% of pregnant teenagers never received any legal support while 88% did not receive support from perpetrators.