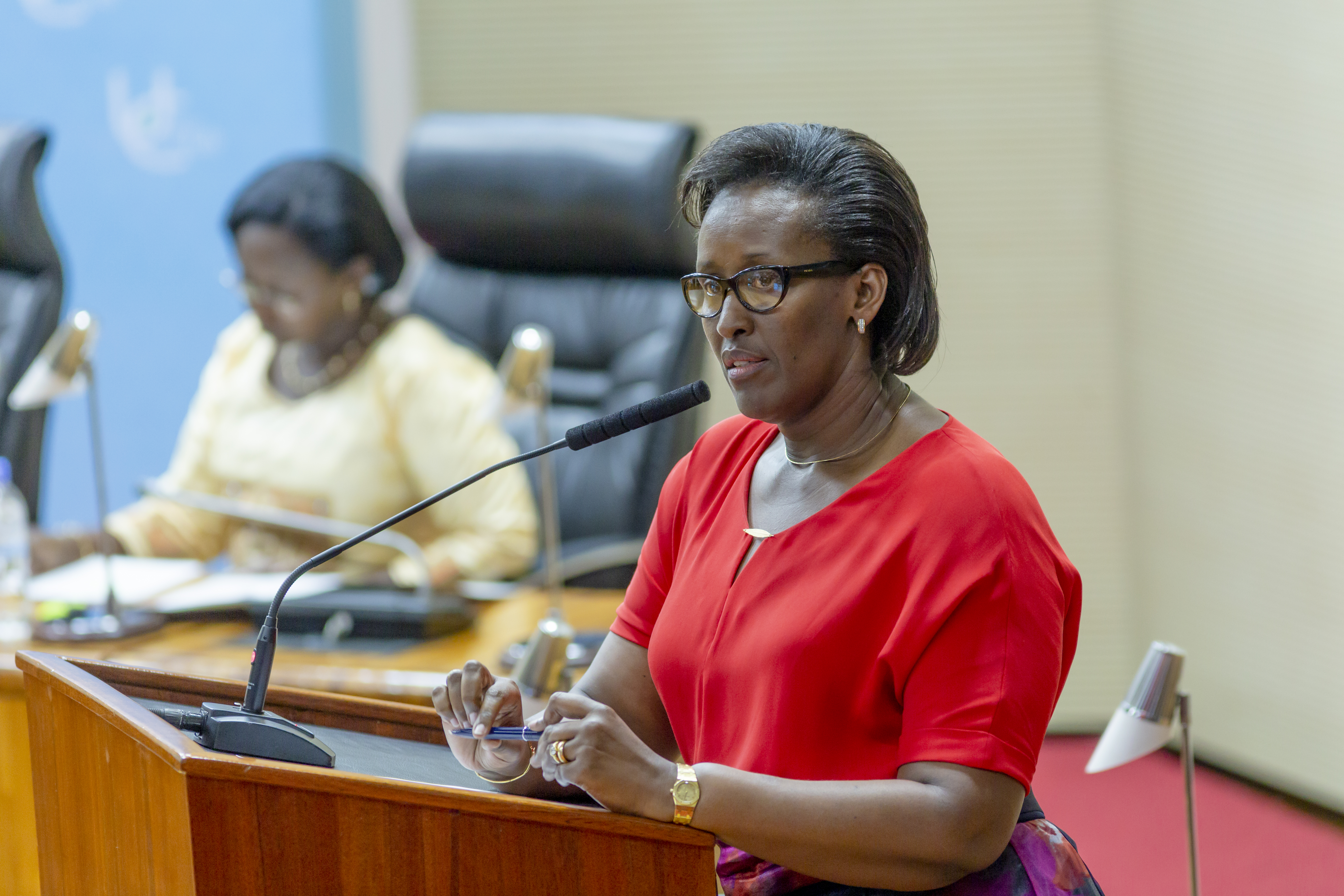 Rwanda's First Lady Jeannette Kagame has reminded parents that education of Children is delicate and they should always bear in mind that their behaviors today will affect their Children in the future.
The First Lady and current chairperson of Unity Club – an organization of female leaders or spouses of leaders was the key speaker at its third annual retreat held in the capital Kigali, November 9.
The moderator at the event asked the First Lady to share her experience on how, as a First Lady, she has managed her family affairs.
Mrs Kagame said that her lessons have been taken from life every other day.
"There is no other secret but to remember that life, responsibilities are a journey. Don't lie to yourself that you are a miracle because it will block your ability to grow," she said.
She noted that this experience depends on time, family responsibility and the stages and age of their children but her sole experience cannot be enough to help others.
She thus used writings from Olivier Garry "7 Keys to building strong Families"- which she briefly interpreted for women leaders.
"What your kids see you do as they grow up is what you'll likely see them do when they grow up," the First Lady said using key 1 that "It's important for parents to avoid teaching Children bad habits which they will later blame them on in adulthood."
Using Key 4- 'Cultivating an Encouraging Environment', the First Lady said: "This is a big responsibility for you as leaders to lead us. It's the test to ensure that you get us where we wish to reach and even if we cannot avoid that humans make mistakes."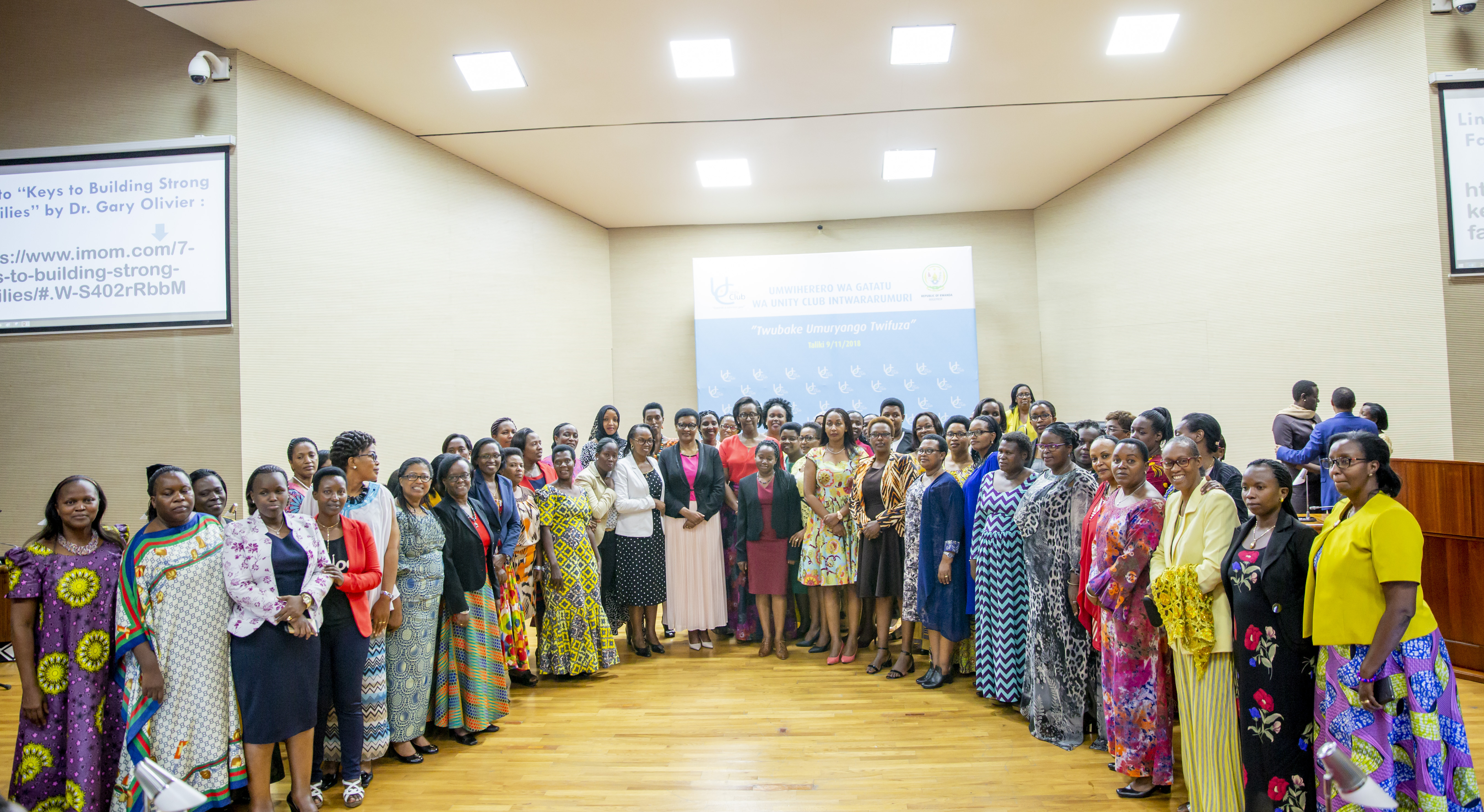 Other panelists at the retreat included Rose Rwabuhihi, the Chief Gender Monitor at Gender Monitoring Office (GMO) and Prof. Anastase Shyaka, Minister of Local government.
They made sense of the gender balance in the country leadership positions and said, the inclusion of women is an asset the country has got.
However, Prof. Shyaka's submission is that the battle of having women play a role in nation building should be taken to the grassroots.
"We need more rural women to engage, since its visible in our tours that they can speak and express their views in public when it comes to leadership, but let's look beyond this," Shyaka said.
UC new leadership
On Agenda of the retreat, Unity Club welcomed new members and elected new committee that will serve for a period of two years.
The First Lady is the chairperson of Unity Club.
Dr. Monique Nsanzabaganwa retained her post as the first Vice Chairperson while Solange Kayisire is the second Vice Chairperson.
Sylvie Ngirente was elected Unity Club's new treasurer.
Auditors, will be Jeanne Gatete, Brice Harerimana, while Conflict resolution committee will have former Gacaca court boss Domittilla Mukantaganzwa, Immaculée Mugabo and Jeanne d'Arc DeBonheur.
Heads of Commissions included Planning and Resources Mobilisation  with Eustochie Sezibera, while Good Governance and Social Justice has Séraphine Mukantaba and Social Affairs and Mobilisation took on Edda Mukabagwiza.
The Research and Communication commission has Angelina Muganza.
As per Unity Club legal status, the executive committee serves for 2 years, renewable.
Meanwhile, members of the unity club visited the Campaign against genocide museum at the Paliamentary building in Kimihurura, where Mrs. Kagame said that the club cannot afford the luxury of being reluctant to act on what happened in the country's history.
The First Lady believes that the achievement of Unity Club contributed to national growth and inspired women to sustain a central role in rebuilding the Rwandan community 24 years after the genocide against Tutsi which claimed over 1 million Rwandan daughters and sons.
She, however, encouraged the members to keep the pace and execute the performance contracts – Imihigo they signed.