Rwanda has conducted a strict Ebola test on DR Congo football fans ahead of the Rwanda national team-clash with the Congolese side this evening.
Both the Rwanda national team and DRC will meet in the U23 continental cup football qualifier in Rubavu district.
The screening exercise was this morning conducted on fans before they entered the Rubavu Umuganda stadium close to the Goma-Rubavu border- which is shared by both Rwanda and DRC on the western side of Rwanda.
This part of the prevention initiative Rwanda has taken after over 200 people have been reported to have succumbed to the deadly disease which has for decades stricken the Congo region.
Latest figures show that 333 cases have been confirmed and 209 reported dead, with the outbreak expected to last until the middle of 2019, the World Health Organisation has warned
According to our reporter on the ground, however, the DRC football fans didn't look scared to participate in the health caution exercise and most of them voluntarily queued up to the test without much effort and by midday most of the fans were comfortably seated waiting for the game to start.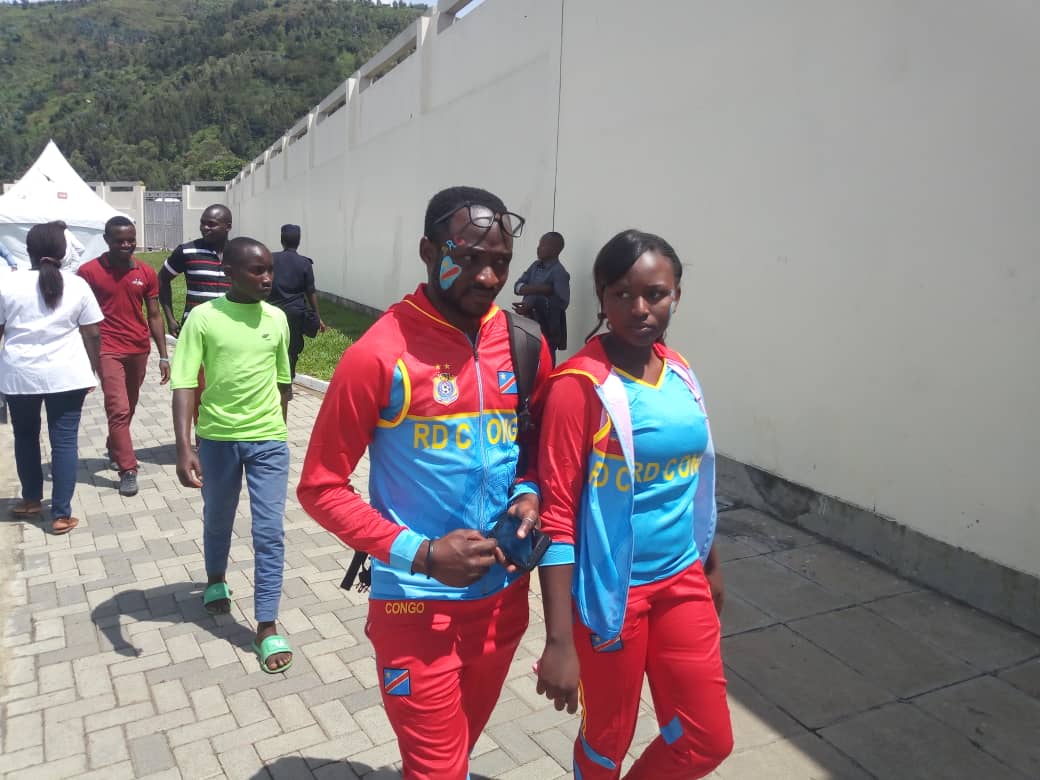 In August, the World Heat Organization (WHO) said that Ebola outbreak in DRC is likely to spread and poses high risk to the region.
But Rwanda has maintained that it is prepared to contain Ebola and appropriately intervene in case it occurs on the country's territory.
"We have trained people and at the central level we have a coordination mechanism," Dr Zuberi Muvunyi, Director of Clinical and Public Health in the Ministry of Health said earlier.
Ebola emergency simulation training exercises dubbed-Kumira Ebola Similation Exercise (SIMEX), have been conducted by health officials in the risk zones and journalists are the recent beneficiaries to train on ebola and emergency disease preparedness.
The simulation exercise aimed at assessing Rwanda Defense Force (RDF) medical personnel and other stakeholders "on the readiness and general conduct during a probable Ebola outbreak in Rwanda."