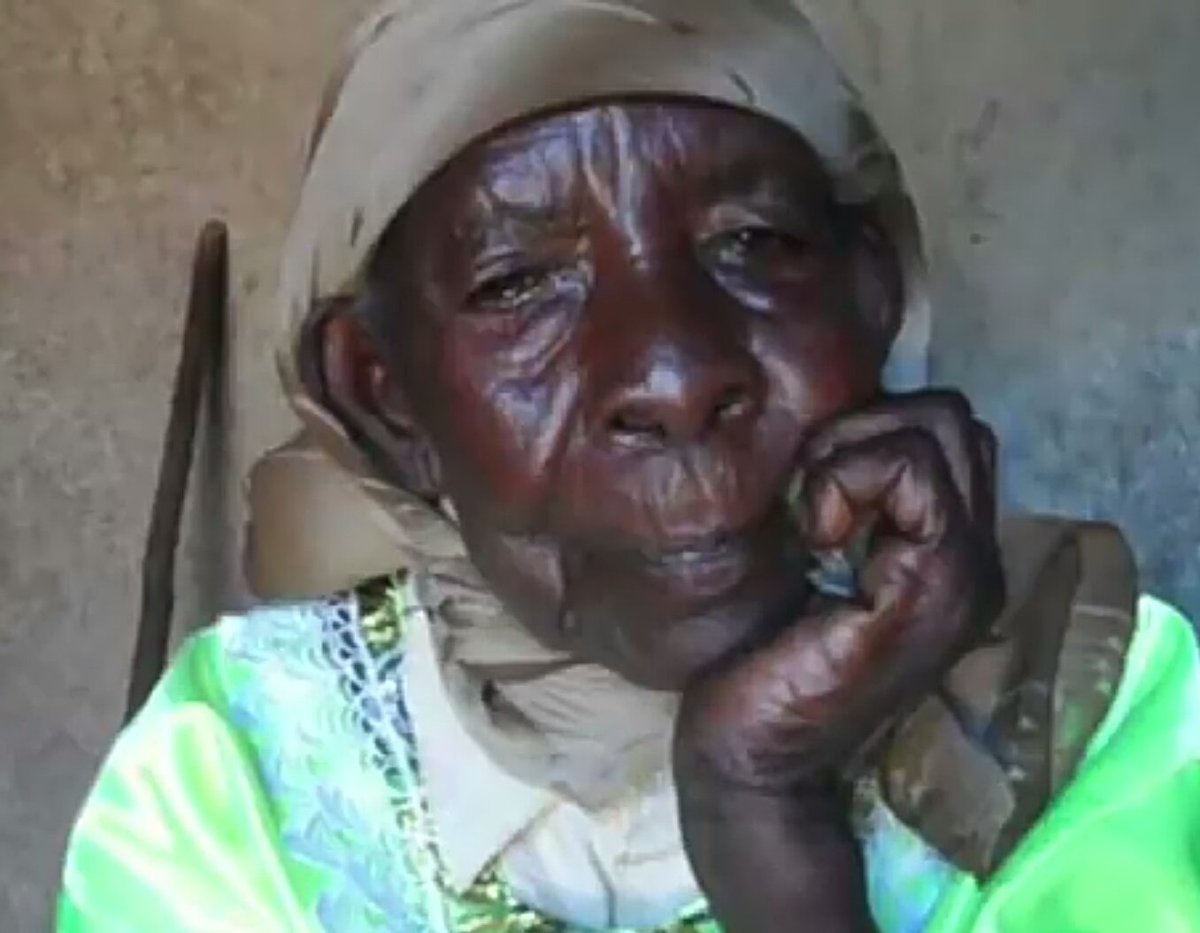 "For the wages of sin is death, but the free gift of God is eternal life in Christ Jesus our Lord". (Romans 6:23)
On Monday night, news spread of the passing of 109-year-old Zura Karuhimbi – an elderly, but 'selfless' mother who saved 100s of Tutsi victims deep in rural  in Ruhango district, Masomo village– Southern Rwanda.
When the Genocide against Tutsi erupted in 1994, many opted to sin (killing Tutsi in mass) and be rewarded for their heinous acts.
But the elderly Karuhimbi, as the bible verse above states, had earlier been touched by God – and was fully prepared to work for 'eternal life's award.
Known as a traditional healer, Karuhimbi used this to threaten Interahamwe militias and shield thousands of Tutsi inside her home.
In 2015, KT Press covered the 21st Commemoration of the genocide against Tutsi in Masomo village, where Genocide survivors gave moving testimonies of how, irrespective of not being capable enough, Karuhimbi used her tricks to save fleeing Tusti at the hands of Interahamwe militias.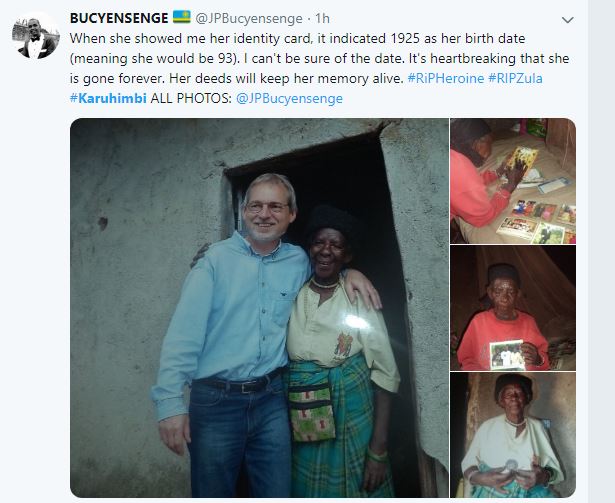 As she breathed her last, messages wishing her an everlasting life in heaven continue to pour in.
Here is a link  of KT Press story about Karuhimbi's bravery to save Tutsi during the 1994 genocide.
May her soul Rest in Peace.