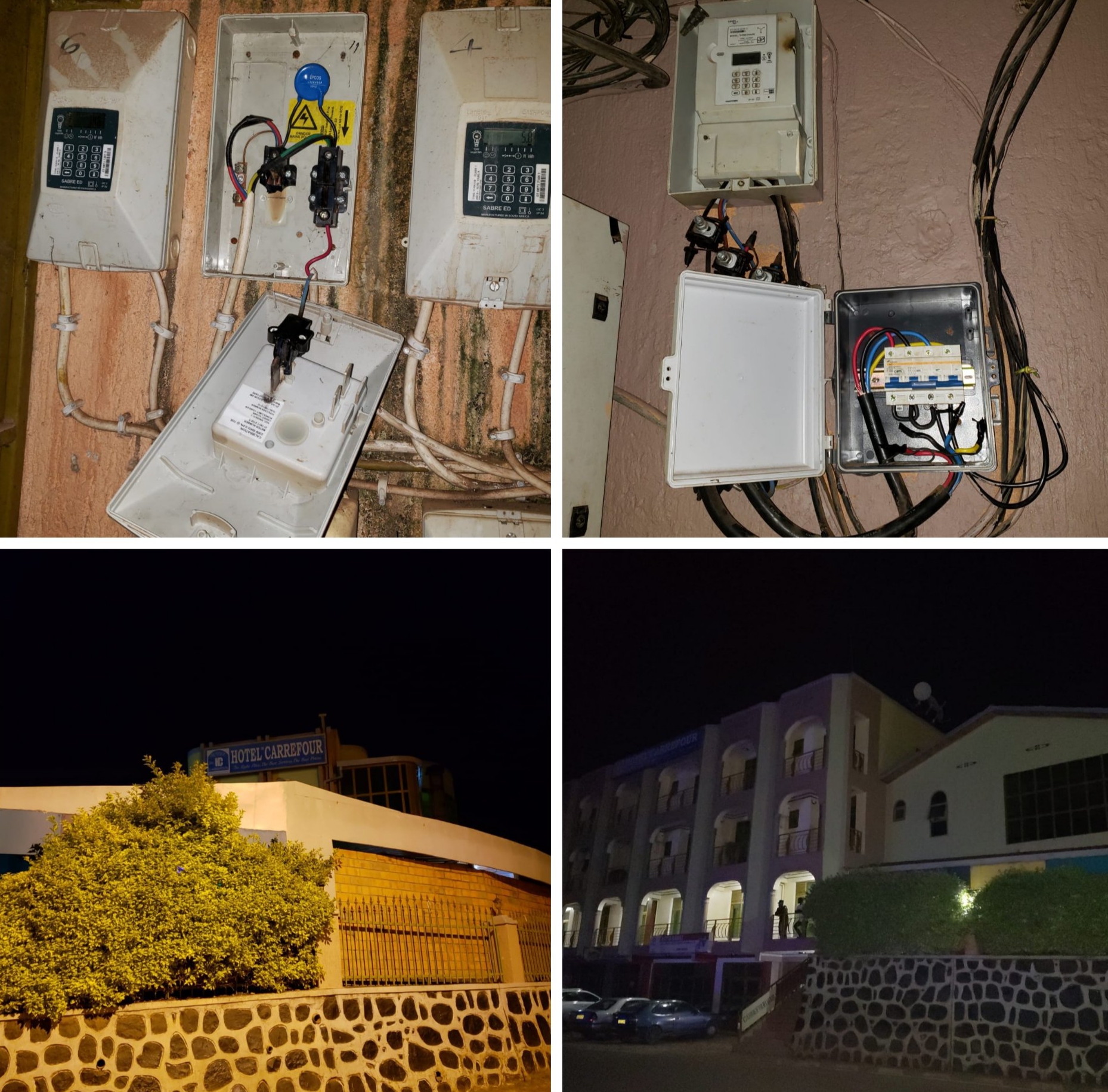 The Rwanda Energy Group (REG) has reported an annual loss of Rwf19 billion ($21.3 million) following continuous cases of electricity theft.
Currently, the energy group distributes 220 megawatts from the national grid, but 44 megawatts of it (19%) is lost through theft and technical loss, officials told KT Press.
According to REG officials, technical losses include; electricity wiring breakages, transformer bursts while stealing of electricity by dishonest people causes a harsh loss, according to REG officials.
Wilson Karegeya, Director for Commercial Services at Energy Utility Corporation Limited (EUCL) said on Tuesday that, "Stealing of electricity has become common trend in residential houses, commercial buildings and factories."
Karegeya said the trick used is disconnecting wires from meters and connecting directly to the electricity cable servers. In this case, he said, the meter cannot count the power that was consumed.
"We lose Rwf19 billion as a result of this. This is a big loss and we are tirelessly fighting to curb it," Karegeya said.
In bid to crackdown power theft, REG arrested over 20 people and companies across the country – the latest being Carrefour hotel in Rusizi District, Western Province and a maize mill in Karongi district in the same province.
REG officials said Carrefour hotel was also caught red-handed during an inspection of meters to fight against theft of electricity. In neighbouring Rubavu district, a man was caught red-handed trying to remove the meter which was being used to steal electricity.
According to Karegeya, an individual household found stealing electricity is fined with Rwf 1 million while a business is fined with Rwf 3 million. Factories caught in power theft pay Rwf 10 million fine.
In either case, the offender pays fines upon arrest.
"After having the offender pay fines, we trace the exact bill the person would have paid before stealing and the amount is also paid," Karegeya told KT Press.
This is a shameful act that we can't  bear, the crackdown continues," Karegeya added while speaking to journalists at REG headquarters in Kigali city.
In line with the law, determining general offences and penalties that was published in the official gazette recently, article 51 provides for fraudulent subtraction of electric power.
It reads that any person who tempers with power meter, using illegal means to detract billing, and branched off any electrical power commits an offense.
Upon conviction, the suspect is liable to imprisonment for a term  not less than six months and not more than one year with a fine of not less than Rwf1 million.
Goritech services, a company that deals in welding and mechanics is among the businesses that were caught while stealing power.
"We shall pay as the law directs us. This company is five months old and we have been working without knowing that the meter wasn't counting yet we paid technicians," Jean de Dieu, Habyarimana, a staff from the company claimed.
Karegeya said that, smart power meters will replace the classic meters to truck theft of electricity in the country.
"The smart meter has the best technology, we can detect someone who tempers with it (meter), this technology can also report immediately when it is disconnected," Karegeya said.
Adalbelt Dusengeumukiza, a technician of EUCL said that three tests are done to prove theft of electricity in homes, businesses and factories.
Tests include; using REG meter secret codes, intentionally stopping the meter and tracking wire connections.
"We use all of these tests to confirm theft," Dusengeumukiza said.