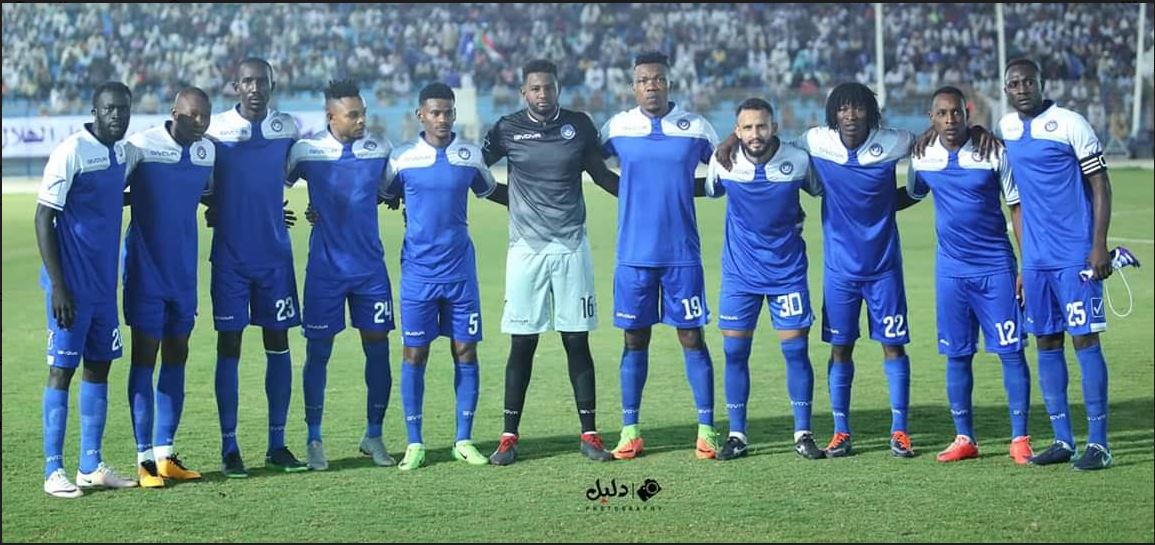 Sudan's flag bearer El Hilal Omburman arrived in Kigali City on Wednesday night ready for Saturday's return leg of the second 1/16th round of the CAF Confederations Cup against Mukura VS.
The 27-man delegation led by head coach Irad Zaafouri spent a night at Galileo Hotel in Huye District. They will hold today's training session at Huye Stadium at 14:00.
Head Coach Zaafouri said, "We are in Rwanda for nothing short of a win. Mukura VS is a good team tactically disciplined and we need to be worried of them and ensure that we give this game it's really value. We will again deploy our attacking approach because we need to cement our victory and reach the group stage,"
El Hilal Omburman goes into Saturday's game with a 3-0 goal aggregate secured in the first leg which played last week in Khartoum.
On the other side, Mukura VS will be in need of at least 4-0 win to secure a slot in the lucrative group stage. The hosts opened the scoring as early as the fifth minute through Mohamed Mukhtar, before Idris Mbombo doubled their lead in the 62nd minute while Ahmed Muhamed netted the third goal in the 80th minute to leave Mukura VS with a mountain to climb in the return leg.
Mukura Victory Sports coach Christian Francis Haringingo is confident Mukura VS will snatch a good result at home in bid to reach the next round.
"We are disappointed with the first leg result but we have tried to rectify our mistakes, hoping of a better performance at home on Saturday," he said.
The return leg between Mukura VS and El Hilal will be handled by referees from Mauritius. They include; centre referee Ahmad Imtehaz Heeralall who will be assisted by first assistant referee Cauvelet Louis Ralph and second assistant referee Jean Marc Jeff Pithia while Fabien Heeralall is the fourth official.
Mukura VS is the only Rwandan club left in continental competitions after APR was eliminated in the preliminary stages of the Champions League.
The Huye-based side is bidding to become the second Rwandan club after Rayon Sports to reach the competition's group stage.
The Peace Cup holders are taking part in the continental showpiece for the first time in 18 years.
Mukura reached the playoffs round – for the first time – last month after edging out another Sudanese side Hilal Obayed 5-4 in penalty shootouts following a goalless draw in regular time.
 El Hilal Delegation:
Players: Younis Altayeb Ali Hassan, Mohamed Ahmed Basheer Abdallah, Mohamed Mokhtar Fadul Osman, Boubacar Diarra, Suhaib Izzeldin Ahmed Hamyda, Mohamed Musa Eldai Idris, Waleed Bakhit Hamid Adam, Samawal Merghani Noureldin El Yas, Hussein Ibrahim Ahmed Morsal, Magoola Salim Omar, Emmanuel Ariwachukwu, Sharaf El Din Shiboub Ali, Faris Abdallah Mamoun Sawedy, Nasreldin Omer Ahmed Abdalla, Idris Mbombo Ilunga, Abd Allatif Saeed Osman, Atahir Eltahir Babikir Mohamed,Al Sadig Adam Mohamed Abakar and Geovani Diniz Silva
 Staff: Irad Zaafouri (Head Coach), Amar Ramdan Abdelaziz Aburas (Assistant coach), Yasser Ibrahim Mahjoub Salim (GK Coach), Mohamed Ibrahim Al Shakh Basheir (Physio), Awad Hamde Alsayed Ismael (Doctor) and Ahmed Omer Hussein (Media Officer), Hassan Mohamed Salih Taha