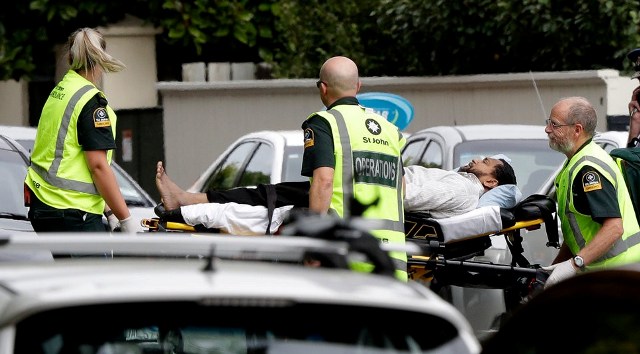 Rwanda has extended its deepest condolences to the bereaved families of the victims of a terror attack that claimed 49 people in New Zealand.
One heavily armed shooter mowed down Muslim worshippers during prayers on Friday – killing 49 people in two New Zealand mosques.
The terrorist massacred victims while broadcasting a horrific live stream of the terror attack.
A 28-year-old Australian-born citizen was in custody after claiming responsibility for the attacks and allegedly posting a white nationalist manifesto immediately before the murder spree.
Reports from New Zealand said that the man, who was not identified, was described by Australian Prime Minister Scott Morrison as "an extremist, right-wing, violent terrorist."
Three other people were arrested including a woman.
Commenting on the attack, Rwanda's Foreign Minister Richard Sezibera said: "The Government of the Republic of Rwanda strongly condemns the terrorist attack on the Government and people of New Zealand at Christchurch mosques, which left many innocent people dead and others injured."
"Rwanda extends its deepest condolences to the bereaved families, those injured in the attack and stands united with them as well as the Government of New Zealand during this time of grief. Rwanda Government will continue to stand firmly with New Zealand in its fight against terrorism," a statement from government said on Friday.