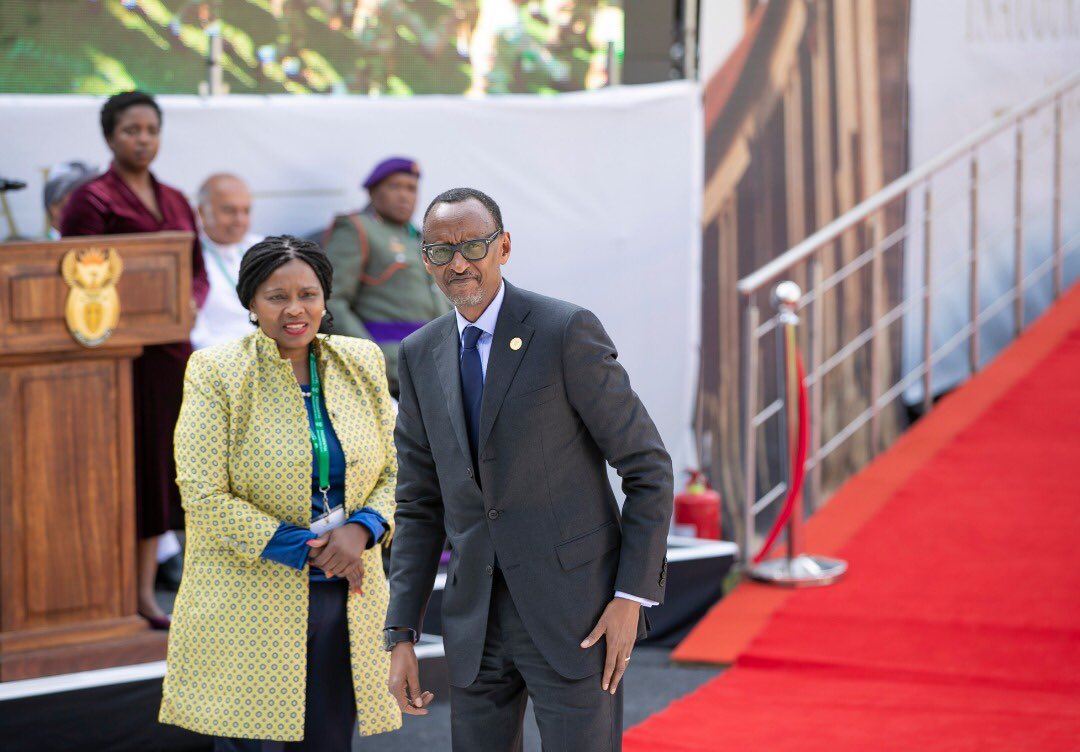 Rwanda's President Kagame arrived in South Africa on Saturday to attend the Inauguration Ceremony of President-elect Cyril Ramaphosa.
The inauguration ceremony, attended by other Heads of State and Government, took place at the Loftus Rugby Stadium.
Held in the capital city, Pretoria, the ceremony is expected to attract over 30,000 South Africans.
Heads of State and Government attending the ceremony include Eswatini, Congo Brazzaville, Equatorial Guinea, Zimbabwe, Senegal, Uganda, Madagascar, Seychelles; Togo, Democratic Republic of Congo, Gabon, Angola, Mozambique, Sahrawi Arab Democratic Republic, Namibia, Somalia, Ethiopia; Nigeria and Egypt, as well as the African Union Chairperson and Chair of the Southern African Development Community.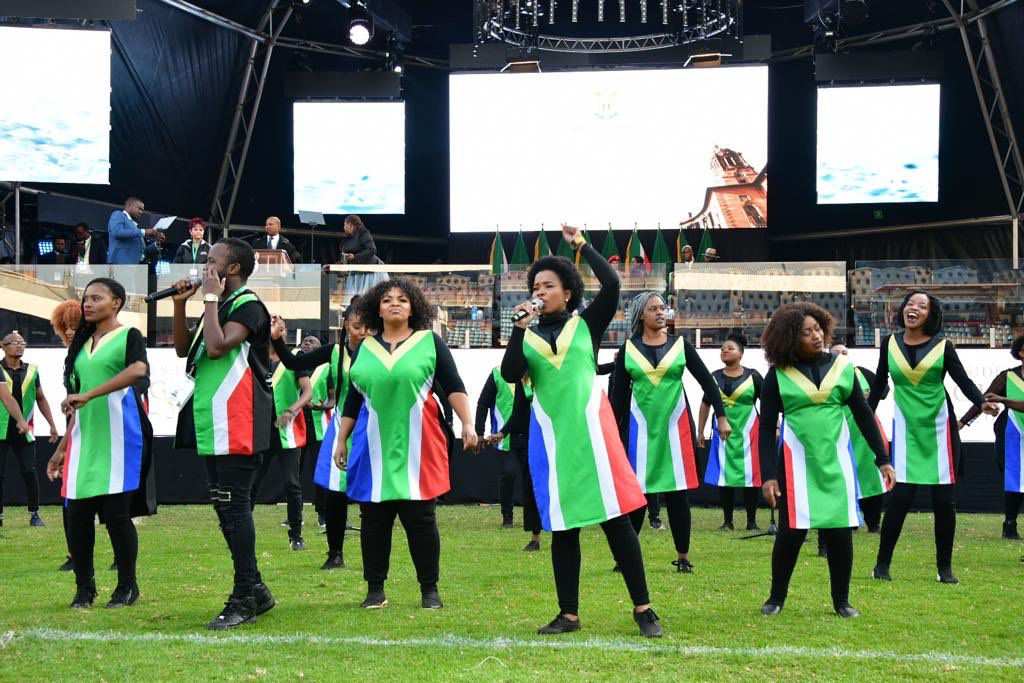 Cyril Ramaphosa was unanimously re-elected by Parliament after his party – the African National Congress (ANC) won the elections on 8 May.
In his address, President-elect Ramaphosa said his victory will be dedicated to serving South Africa and the continent in general.
"And I pledge here today that I will serve you, I will work with you, side by side, to build the South Africa that we all want and deserve. A new era has dawned in our country. A brighter day is rising upon South Africa and upon our beloved continent, Africa," he said.