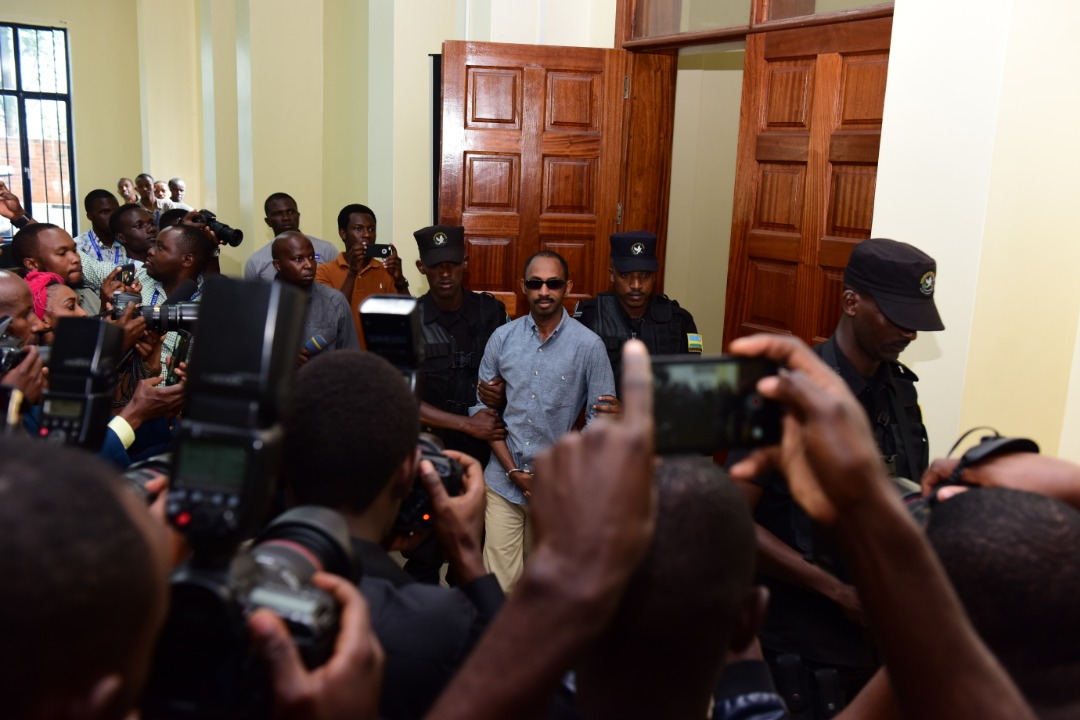 Rwanda's Prosecution has said it submitted to court a case involving Callixte Nsabimana "Sankara" to court for arraignment.
On April 30, Rwanda Investigation Bureau (RIB) said they had "detained NSABIMANA Callixte, while processing his criminal case file.
The suspect has been wanted over several offences committed on Rwandan territory including; Formation of an irregular armed group; Complicity in committing terrorist acts; Conspiracy and incitement to commit terrorist acts; Taking persons hostage; Murder; and Looting, according to RIB.
Nsabimana's file was forwarded to Prosecution on May 17, shortly after he was paraded before the media.
"After investigations conducted by Rwanda Investigation Bureau and Prosecutors at the National Public Prosecution Authority (NPPA) in the case of NSABIMANA Callixte alias SANKARA, Prosecution has submitted his case to court for pre-trial arraignment," Rwanda's National Public Prosecution Authority (NPPA) tweeted on Wednesday.
At the time Sankara was paraded before the media, his lawyer Moise Nkundabarashe told journalists that his client was doing well and being taken care of.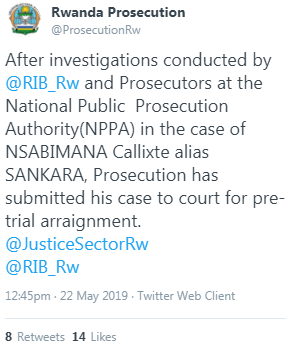 Prosecutor General Jean Bosco Mutangana told KT Press that the dates for pre-trial hearing dates will be decided by the court. "It's upon Court to decide," Mutangana said.