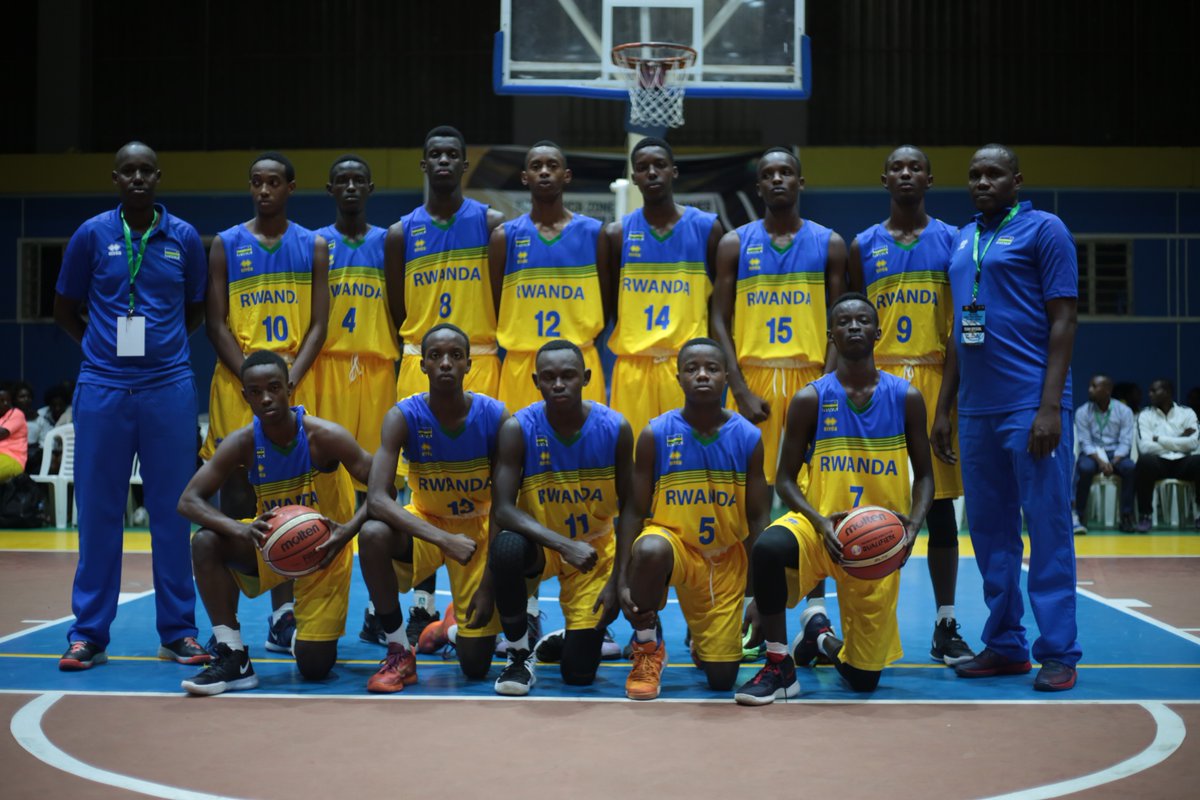 Rwanda Under-17 boys' basketball team edged Uganda to brighten their chances of qualifying for the FIBA Africa U16 Nations Championships currently underway in Kigali.
In their opening game played on Wednesday night, Rwanda smashed the Junior Silverbacks of Uganda 96-36 with Ishimwe Kevin scoring 20 points.
Rwanda had an easy game, registering 26-6 in the first quarter, scored 25-5 in the second quarter before going into half time break leading 51-11 respectively.
The Rwandan side won the third quarter 28-12 before losing the last quarter 13-17 respectively.
Besides Ishimwe who scored 20, Pacifique Mutabazi and Romain Murenzi Kizito scored 19 and 15 points respectively.
Rwanda face Uganda in the second game on Saturday with the eventual winner snatching a ticket to represent the region at the 2019 FIBA Africa U16 Boys Basketball Championship due in Cape Verde in August.
In the women's category, the Rwanda U-16 Girls basketball team lost to Uganda 55-63 in their second game, a second consecutive defeat in the tournament following the 63-74 loss to Tanzania in the opening game played on June 11.
The girls national team will be in action against Tanzania in the second game due tonight. The winner will represent the country at the 2019 FIBA Africa U16 Boys Basketball Championship due in Kigali in August.
 Fixtures and Results
Day 1: Monday, June 10
Rwanda 63-74 Tanzania (Girls)
Day 2: Tuesday, June 11
Tanzania 39-58 Uganda (Girls)
 Day 3: Wednesday, June 12
Uganda 63-55 Rwanda (Girls)
Rwanda 96-Uganda (Boys)
Day 4: Thursday, June 13
Tanzania vs Rwanda (Girls)-18h00
Day 5: Friday, June 14
Uganda vs Tanzania (Girls) -18h00
 Day 6: Saturday, June 15
Rwanda vs Uganda (Girls) – 17h00
Uganda vs Rwanda (Boys) -19h00