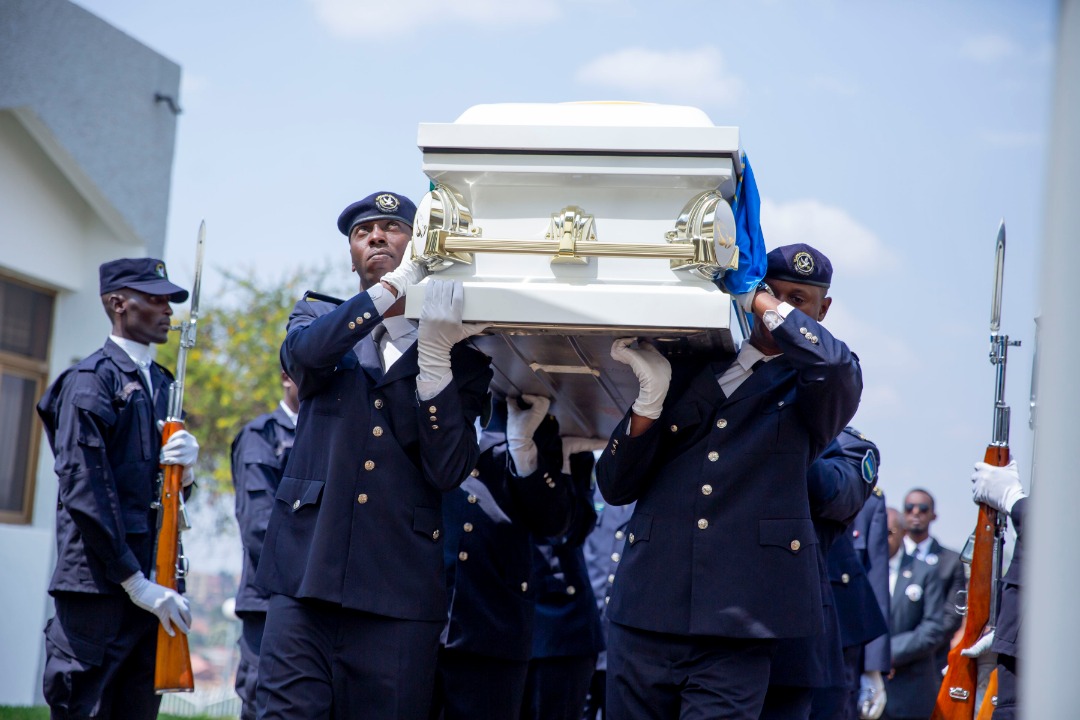 Senator Bishagara Kagoyire Therese (RIP) who died last week in the United States of America will be buried a few hours from now at Rusororo cemetry in Gasabo district, which is located in the outskirts of capital Kigali.
In the morning, the body of the senator Bishagara was taken from King Faisal Hospital for the family to pay tribute to her from 8am.
Currently, the body has arrived at Rwanda Parliament – Senate for national funeral procedures.
The requiem mass is scheduled to take place at Regina Pacis Catholic Church located in Remera – Gasabo district at 1pm while burial is at 3pm.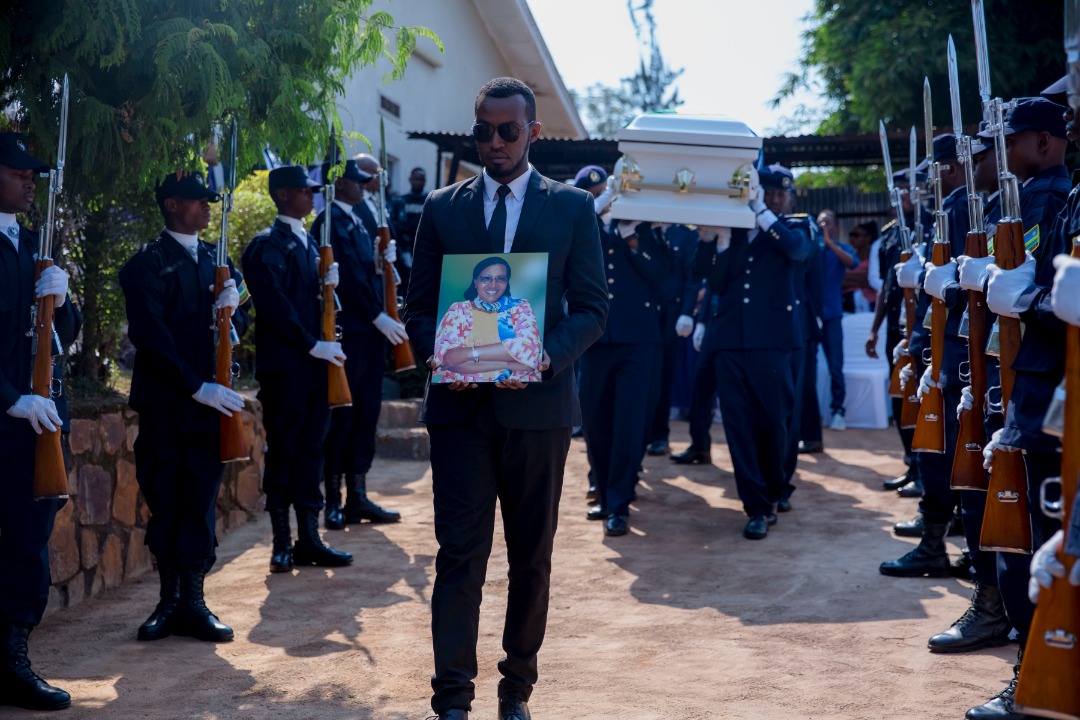 Late Bishagara, 67, passed away on July 8, after ailing since April this year and had sought treatment at John Hopkins Hospital, Baltimore – Maryland,
In a somber mood Senators and Members of Parliament gathered in the Senate Chamber to honor the life of their colleague Sen. Bishagara whose body rested in a white casket with a national flag.
In a written message dated July 19, 2019 and read by the Minister in the President's office, President Paul Kagame passed on his condolences to the Senate and family of the deceased.
"I (President Paul Kagame) and my family were saddened to hear of the death of Honorable Senator Bishagara Kagoyire Thérèse who served the country in different capacities, with truth, hard work and sacrifice.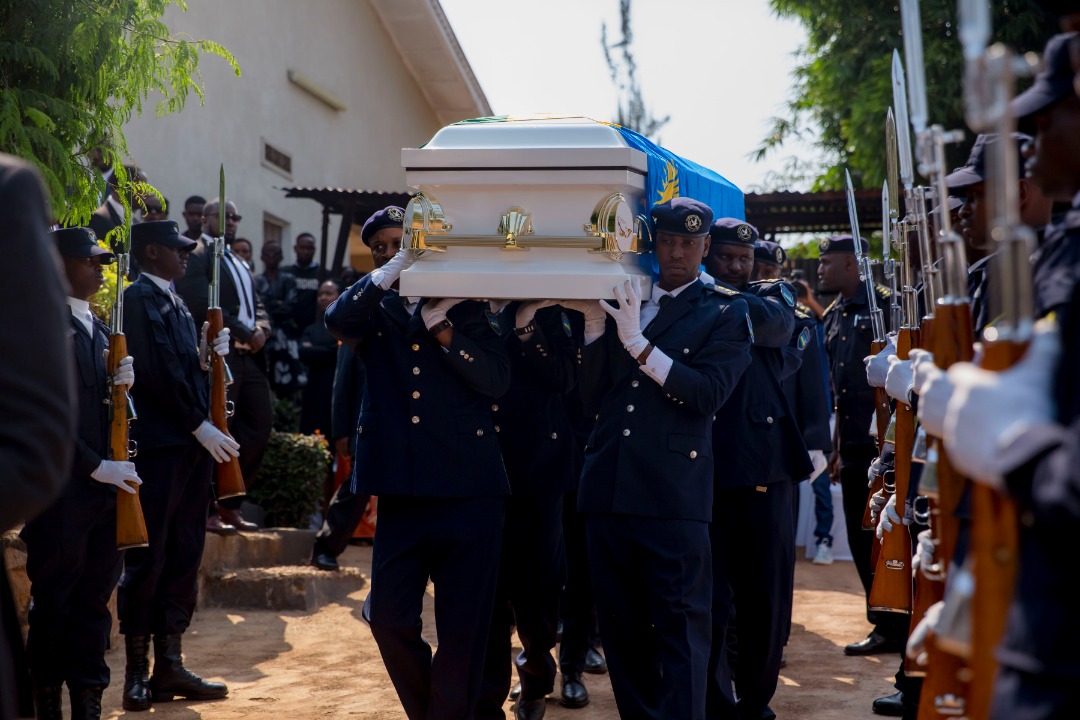 We have lost a leader who loved the country and Rwandans. I and my family send our condolences to Bishagara's family during this hard time. May God rest her soul in peace," Kagame's message read.
Senate President Bernard Makuza eulogized Bishagara's life of peace exemplariness, simplicity and commitment to duty in the senate since joining the house in 2011.
"Late Bishagara was simply a peacemaker. She used to write us phone and email messages but inside each of them she would sign it with these words- God bless you' a message from 'Mama Theresa" Makuza said.
Besides her simplicity in life, Makuza said that she was soft spoken, had few words but very active in making the senate agenda achieve its objectives of serving the interests of Rwandans.
"Bishagara always came to the Senate on time. She never missed a day of work until recently in April when she was forced to travel for treatment but also when we visited her she pushed us to work hard and meet our goals," Makuza added.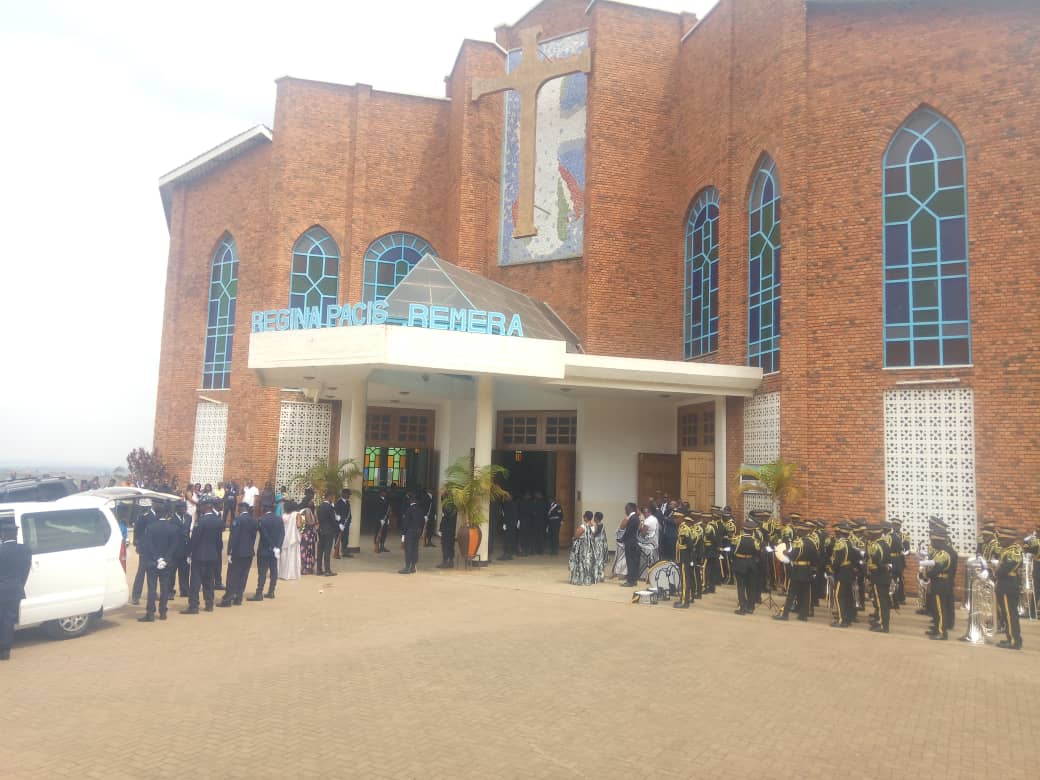 Senator Bishagara was one of the Rwanda Patriotic Front (RPF) party members which she served as a commissioner and had been appointed to Senate to represent its interests.
The Secretary General of RPF-Inkotanyi, François Ngarambe said on behalf of the party, that the late Senator had diligently served the RPF family especially as a young woman during the liberation struggle, and in charge of women in the party.