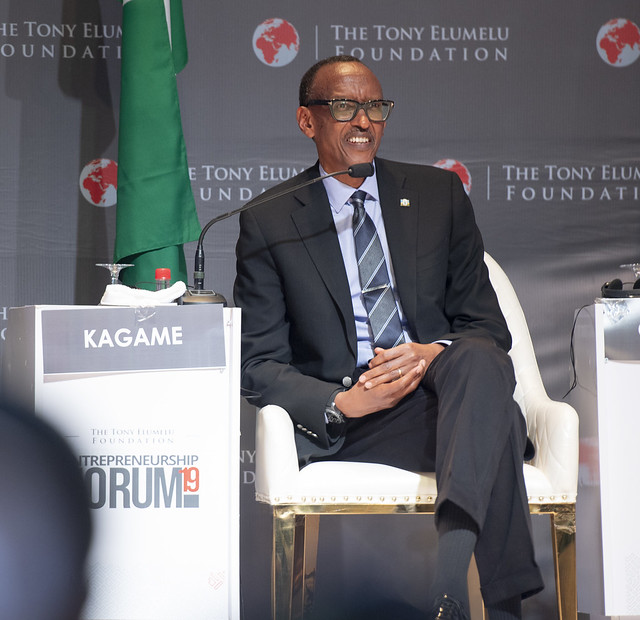 President Paul Kagame has told African entrepreneurs that in order to make good progress on the continent, it must start with Africans themselves making good choices of establishing conducive governance for the people.
To express this point Kagame gave an example of Rwanda saying it was torn apart by decades of divisive politics, which culminated to the 1994 genocide against the Tutsi and devastation of the economy 25 years ago.
Kagame said that Rwandans have now made a good choice to bring to set a development  path which is bearing fruits because it starts from within.
"There were no alternative for us. We had to do it because looking back in time for our country, we sank so low that there was no lower point to go. The only way to go was up and up we tried to go," Kagame said.
Kagame was this Saturday speaking at the 2019 Tony Elumelu Entrepreneurship Forum (TEF2019) in Abuja, Nigeria which brought together over 5,000 entrepreneurs from across Africa.
Kagame was joined by President Macky Sall of Senegal, Felix Tshisekedi of DR Congo, and Prime Minister Ruhakana Rugunda of Uganda in this year's event.
He used this opportunity to remind African leaders to desist from the old ways of depending on foreign aid as a way of making a difference for their people even when the donations can always be additional help in achieving country development goals.
"It starts with us. We said: Rwandans, it starts with us. How much have we done, how much have we invested in ourselves for skills, for knowledge,and how much time do we take to do things that we know we must do and not wait for anybody else to come and do it," Kagame said.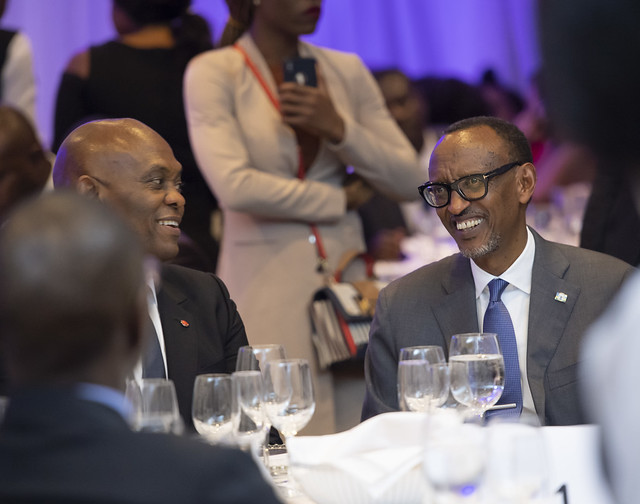 In this journey, Kagame indicated that Rwanda had to find a way of changing mindset making sure it's citizens understand that they have to be there for themselves and suggested likewise for other Africans.
"We (Africans) have to do our part. Even if we get assistance we use it to make sure that we strengthen ourselves and then build on that," he noted.
However for Kagame, change of mindset in Africa is not enough for anyone, unless there are other economically, socially and political choices that drive the good mindsets to achieve the unachievable.
Kagame tipped the leaders that after this there is need to invest in skills and infrastructure, followed by laying ground for ease of doing business, entrepreneurship, encourage creativity and innovation which cannot happen unless and until you invest in a conducive good governance environment.
"That is how we tried to do it, and we were under pressure because of where we are coming from and we had to convince ourselves that we can do it and that there is no other alternative. We started doing our best. That is how we have made good progress," Kagame said.
Kagame reminded the leaders that more importantly they have to do this together in order to take the continent forward.
However he said that this should not be done forgetting a crucial aspect of engaging women in the journey of transformation as seen in Rwanda's example where Cabinet Ministers are 50-50, the Judiciary has about 40%, local administration a bit low, 35%, but with progress.
"From the common sense perspective, we are saying, in our country that 52% of our population are women. How can we leave 52% of our population out of anything and expect to be anything of meaning?" Kagame asked.