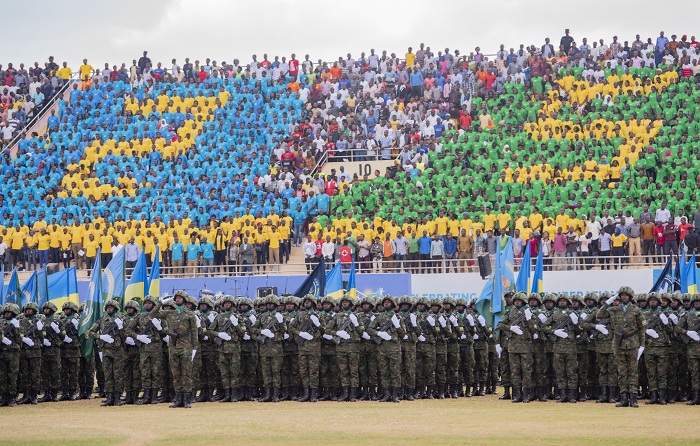 Rwandans who launched the struggle to liberate the country were driven by the desire to end decades of divisive politics propagated by colonialists that had pitted the people against each other in order to build a more inclusive country with equal rights for all.
The observation was made by President Paul Kagame while addressing thousands of Rwandans and dignitaries at the celebrations to mark the 25th liberation anniversary at Amahoro National Stadium.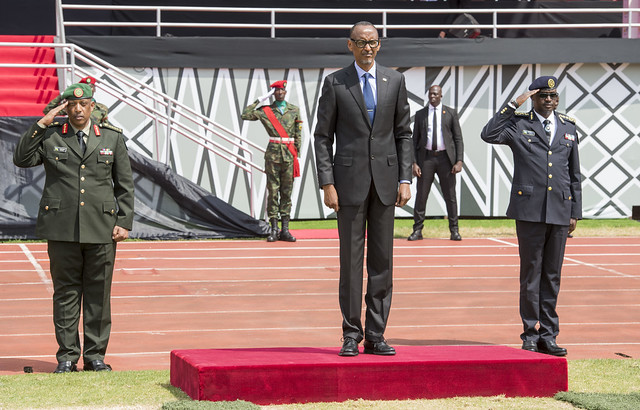 Reflecting on the post-independence events that led to many Rwandans fleeing into exile, President Kagame said that many people who had been condemned to being refugees were determined to return home, pointing out that the fight was a necessary one.
"Where did the humanity and heroism come from? The answer is simple. We believed in our right to dignity as Rwandans,"
"This conviction was the starting point of the liberation struggle. The aim was to build a Rwanda with equal rights for all. In other words, a republic, in the real sense," President Kagame said.
He noted that for many decades, Rwandans were treated as objects, to be used and discarded by anyone, especially the powerful, proclaiming that "it won't be anymore".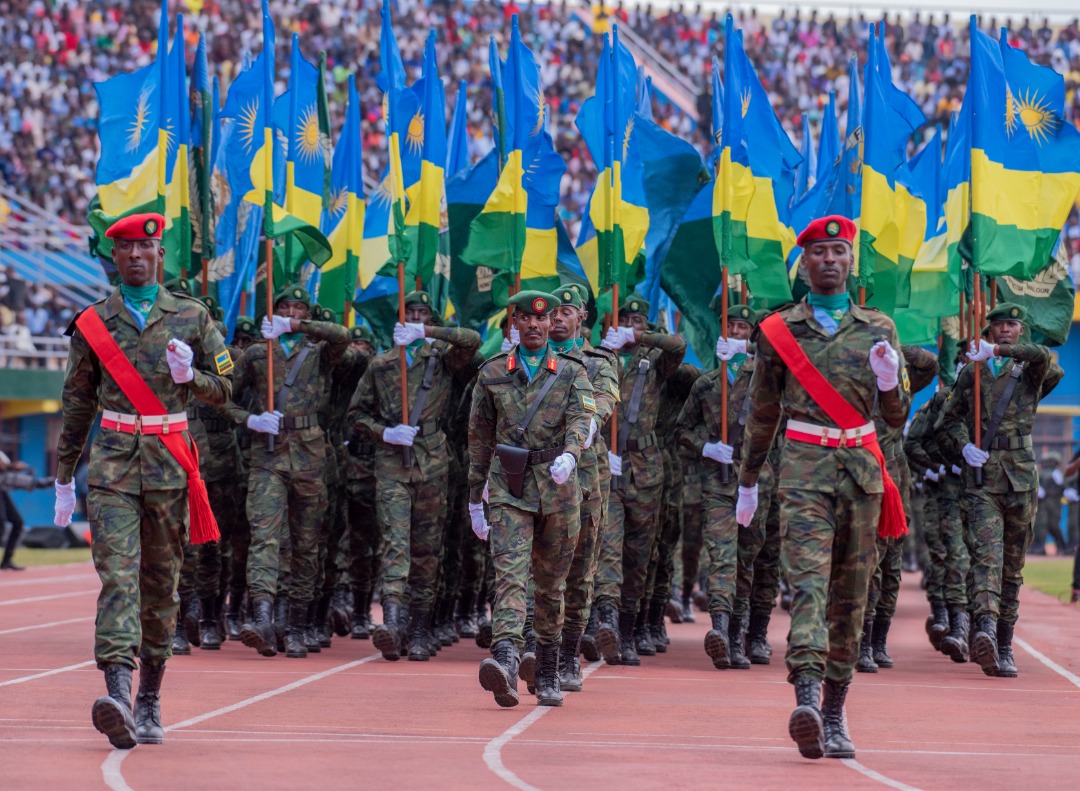 President Kagame gave an account of how for three long months in 1994, genocidal forces and Interahamwe militia descended on a segment of the society and by the time the Rwanda Patriotic Front (RPF-Inkotanyi) fighters would bring an end to the killings, over a million had already been killed.
"By July 4th, our forces had brought the killing to an end. Twenty-five seasons of mourning have passed since then," President Kagame said, adding that it is important to recall that the Campaign against Genocide was not a military operation, in the conventional sense but rather a rescue mission.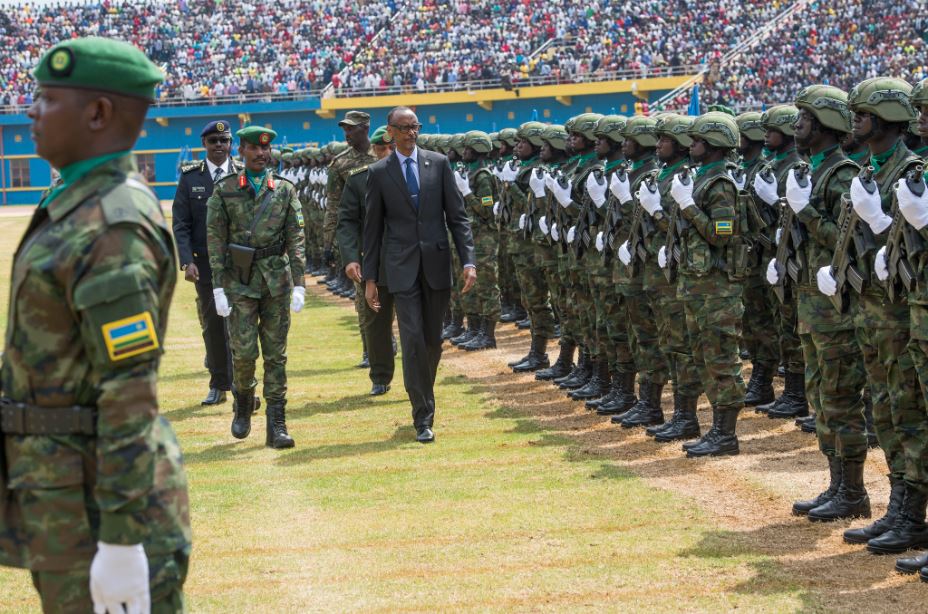 He said that a battalion of 600 RPF soldiers stationed at Parliament Building came under heavy fire from the government forces at the time, cutting them off from the rest of the group but they managed to secure the same stadium he was speaking from and saved thousands of people who had sought shelter there.
"Around us today, are some of the men and women, who protected survivors and led them to safety. You have lived for our country, and those still alive continue to serve it with steadfast devotion. We thank you,"
"Many other liberation fighters are here with us only in memory, because they made the ultimate sacrifice. Both the suffering of the refugees, as well as the oppression and poverty of those who remained here, had a similar origin," he explained.
Necessary fight
The head of state noted that despite the cultural norms and tools that could have made Rwandans united, there was no point in history that one can say that Rwandans were united.
"Liberation was not about restoring the past, but creating something fundamentally new and better, for all Rwandans,"
"This fight was necessary and indeed unavoidable. If there ever been necessity for more fight, we will be there," he said.
He pointed out that for the last 25 years, the current government under RPF Inkotanyi has done its best to govern according to the liberation ideals they fought for, citing the conduct of the Rwanda Defence Force (RDF) as one of the examples.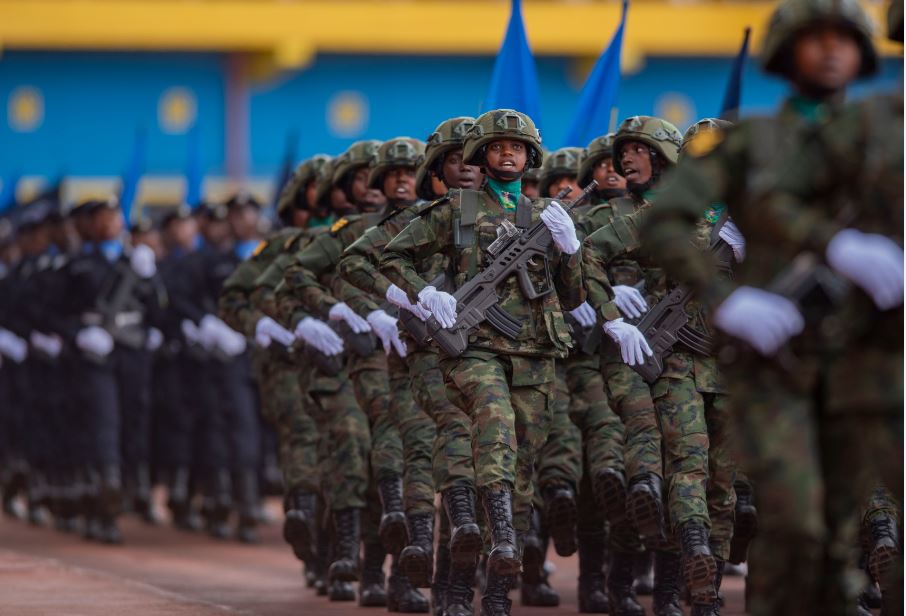 President Kagame also paid tribute to the resilience of Rwandans over the last 25 years, saying that combined efforts of all made the impossible become manageable but warned against complacency.
"The logic of liberation is to turn bad things into good things. What Rwandans have achieved is undeniably real. But we must stay humble enough to know that our main challenge is sustainability,"
"We left the past behind us and embraced the future by coming together as a family. We must remain solid in defence of these values through each and every generation. We will not lose our way again," he said.
At the continental level, he said that Rwanda appreciates the link between the country's liberation journey, and the wider African quest for self-determination.
"We all share the same aspirations to be free and to improve ourselves to the fullest extent. Our continent cannot remain dependent on what happens elsewhere. Our mindset should be to rely, first of all, on ourselves and on each other," he said, adding that being Rwandan simply means being an African from a particular place.
In a special way, President Kagame paid tribute to the army, saying that together with other actors in the struggle, they remained true to the cause.
"They are a representation of the spirit of this country," he said.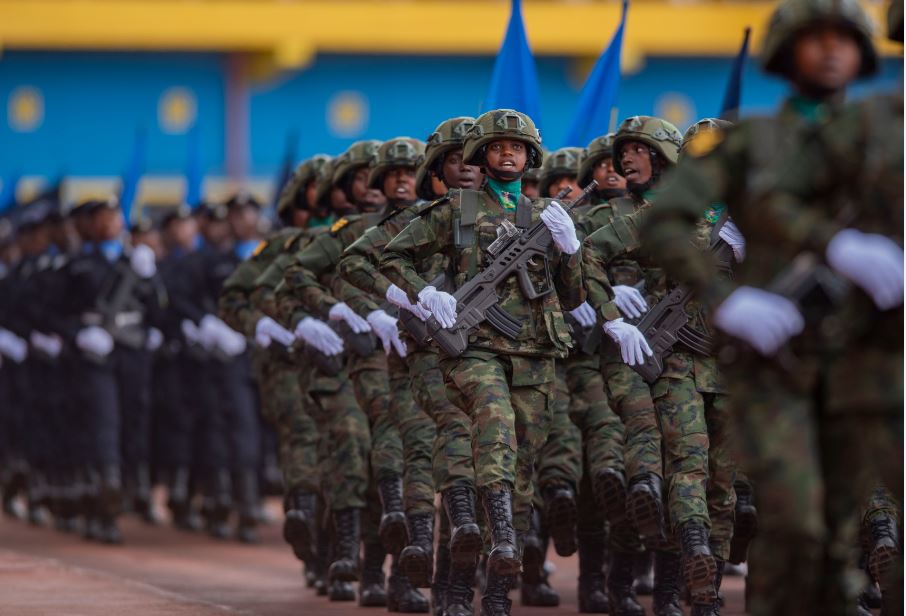 The head of state thanked present presidents, first ladies and other friends of Rwanda from around the world for the solidarity and friendship.
Among the visiting Heads of State and governments was President Faustin Archange Touadera of Central Africa Republic, President Emmerson Mnangagwa of Zimbabwe, President Hage Geingob of Namibia and wife.
Others included President Faure Essozimna Gnassingbe of Togo, President Julius Maada Bio of Sierra Leone, President Dr. Mokgweetsi Eric Masisi of Botswana and Prof. Yemi Osinbajo, the Vice President of Nigeria.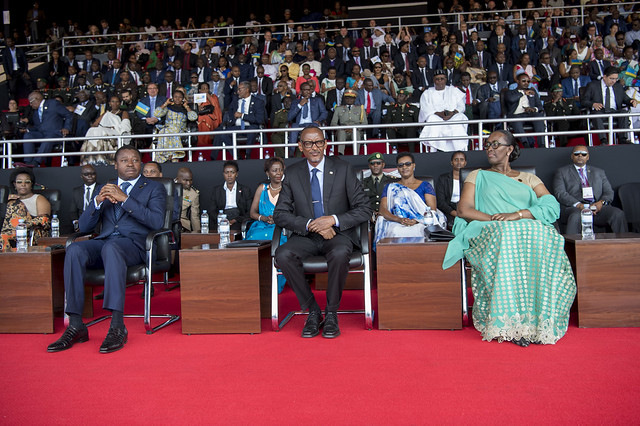 Also present was the Prime Minister of Tanzania, Kassim Majaliwa, Dr Kirunda Kivejinja, Uganda's Deputy Prime Minister and Minister of East African Community Affairs and Louise Mushikiwabo, the Secretary General of Organisation internationale de la Francophonie (OIF), among others.
President Kagame also recognized the presence of forces from the EAC partner states currently in Rwanda for joint medical outreach exercises.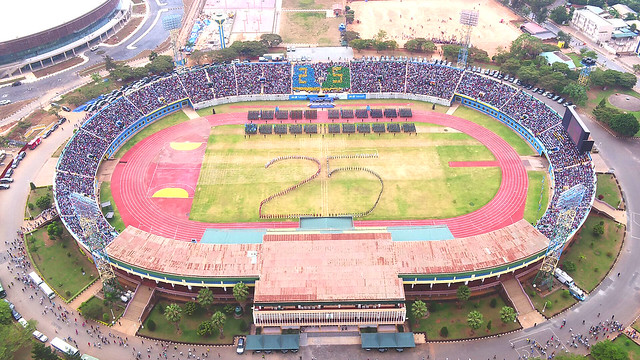 Multimedia area: watch the video below and more here. For  photos click here