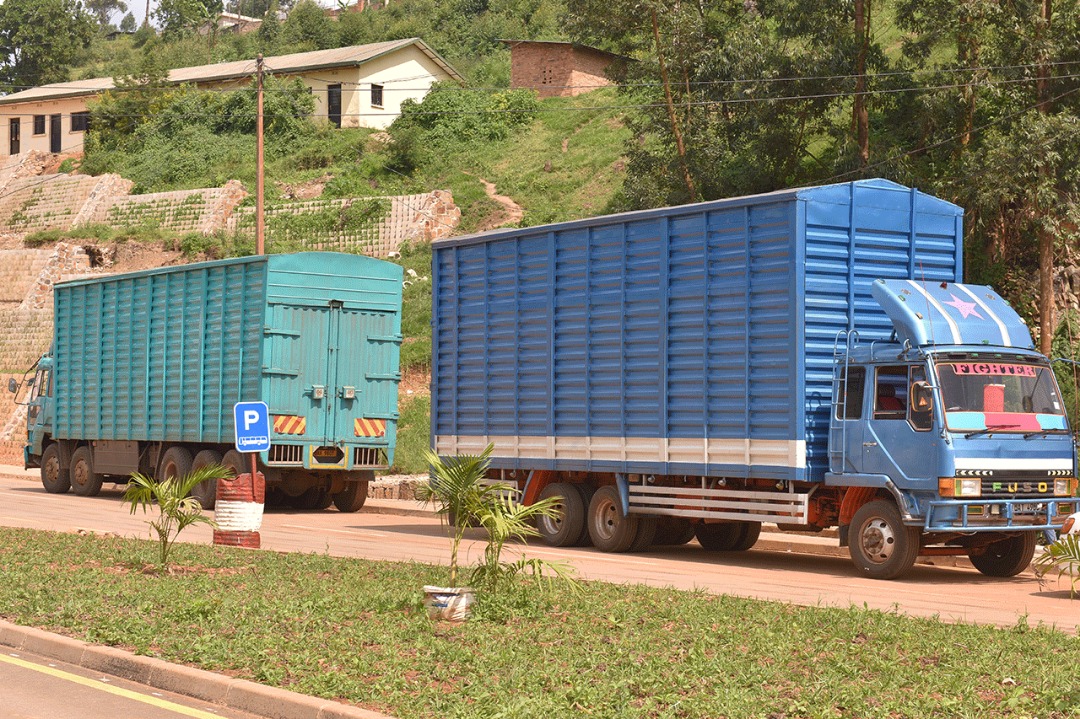 If you are a driver and plans to smuggle goods in a vehicle, you risk to lose your future and that of the vehicle owner, Rwanda Revenue Authority warned.
The country's tax body has introduced harsh penalties to smugglers of goods within the country.
The penalties, according to RRA's statement issued on Thursday, include forfeiting vehicles involved in transportation of smuggled goods.
"Pursuant to the East African Community Customs Management Act (Art 199), all vehicles used to transport smuggled goods will be forfeited with smuggled goods and be auctioned in accordance to relevant laws," the statement from RRA reads in part.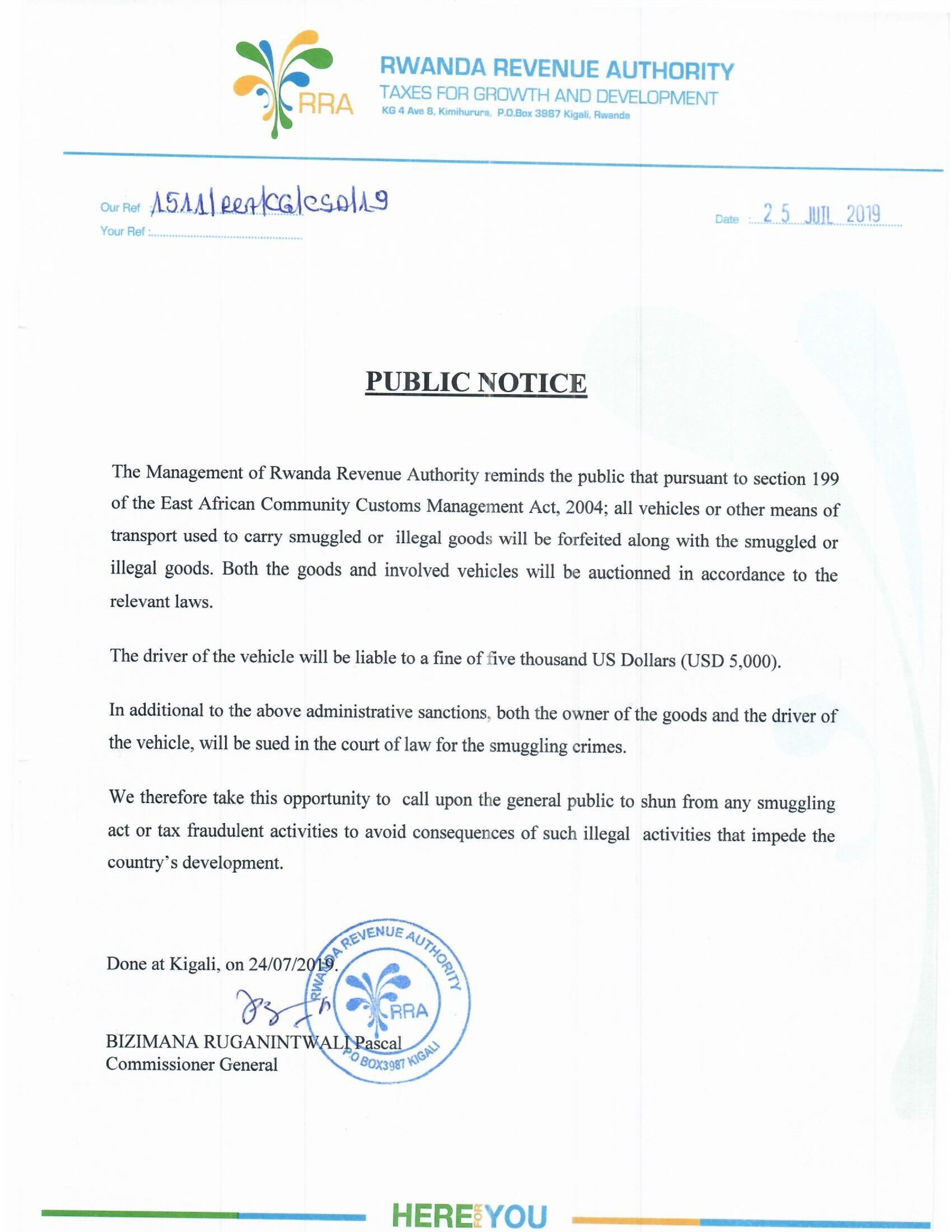 On top of that, RRA said, the driver of the vehicle transporting smuggled goods will be charged a hefty $5000 fine.
"The driver will be liable to a fine of $5000, and be sued for smuggling (with the owner of goods)."
In January last year, RRA listed a number of common smuggled items into the country, during the 65th International Customs Day celebrations in the capital Kigali.
During celebrations, used clothes, liquor, Red bull beverages; Amstel beer, Uganda-made soda, engine oil and maize flour were among the listed ones.
Rwanda Revenue Authority said at the time that the smuggled goods were valued at over Rwf 156 million, evading Rwf139 million worth taxes.
Recently, Revenue Police Department conducted massive crackdown on smuggled liquors across the capital Kigali.
Police has also been presenting to media several impounded vehicles after drivers attempted to smuggle goods into the country.
Meanwhile, apart from the fines charged to a person in charge of a vehicle used for smuggling goods who is liable to a fine not exceeding $ 5,000, the EAC Customs Management Act also provides penalties for a master of a vessel used for smuggling.
According to the Act, in the case of the master of a vessel of less than two hundred and fifty tons register, he or she shall be liable to a fine not exceeding $7,000.
The act also puts in place penalties for the master of an aircraft or vessel of 250 tons register or more, who is liable to a fine not exceeding $ 10,000.