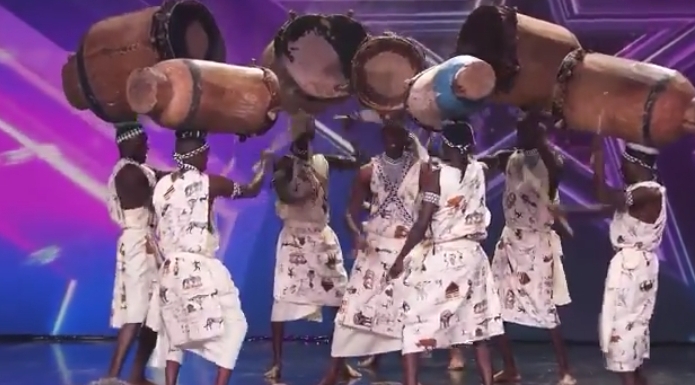 It all started on Sunday, August 18 when Himbaza Drummers, a group of Burundian refugees living in Rwanda appeared on the East Africa's Got Talent (EAGT) – a talent show.
The group made it clear to the judges that they are composed of members who are refugees from Burundi but live in Rwanda since 2015. They went on to showcase their amazing talent and got a nod to the next round.
Until now, the thousands who watched the show which airs simultaneously in Kenya, Rwanda, Tanzania and Uganda, were appreciating the cultural diversity and skills exhibited by the drummers, with many revelling in the fact that the refugee drummers could actually be in line to win the grand prize of $50, 000 at stake.
Amazing! Wouldn't it be if they won? Well, there was one side that was not particularly impressed by Himbaza's exquisite drumming skills – the Burundi Government.
"Not original and not authentic at all. These guys should be ashamed for debasing the quality and the cultural originality of #Burundi drums in #Rwanda," tweeted Willy Nyamitwe, the Special Advisor to Burundi President Pierre Nkurunziza on August 19, reacting to a Youtube video of the drummers.
The tweet by Ambassador Nyamitwe attracted a flurry of responses mainly from defenders of the Burundi government, arguing that the Burundian drums are acknowledged by UNESCO as "Intangible cultural heritage of Humanity" of Burundi through a 2003 convention.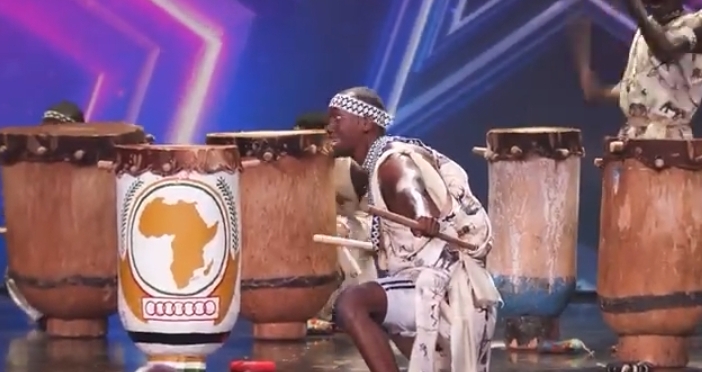 At this point, no one could imagine that the drums would be another point of contention for the two neighbours who have not been on good bilateral terms since the 2015 breakdown in relations but Rwanda has refused to be drawn into the war of words.
In 2015, Nkurunziza's government alleged that Rwanda was backing rebel groups keen on uninstalling the Burundian leader who at the time had declared intentions to run for a third term. His bid was met by demonstrations, catapulting the country into a lengthy political crisis.
Rwanda rejected the accusations of masterminding a coup d'État and distanced itself from the crisis, with the Burundian government engaging in acts of animosity and provocation targeting Rwanda.
Among other things, Bujumbura blocked food exports to Rwanda, their biggest market, and restricted free movement of people. Over 75, 000 Burundian refugees entered Rwanda and were resettled in different camps, while others settled in urban areas.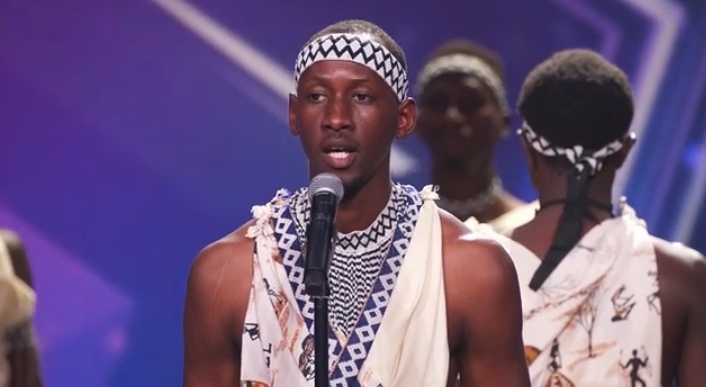 Demonstrations against the Government of Rwanda in the Burundian capital were the order of the day, hundreds of Rwandans and their businesses were targeted but Rwanda still refused to be provoked.
Rwanda, deciding to ignore most of the accusations to the chagrin of President Nkurunziza's government, maintained that Bujumbura would lose more as the Burundian economy greatly depended on Rwanda for market and imports than Rwanda depended on Burundi.
Between 2017 and 2019, there seemed to be a lull in the tensions between the two neighbours. Apart from a few disagreements, mainly at the East African Community level, there was nothing more in the relations between the two countries –the political standoff almost becoming forgotten.
While President Paul Kagame went on about his national, regional, continental and global duties, his Burundian counterpart remained grounded in his country, cutting out any travels or international engagements, fearing a possible coup in his absence, according to sources.
As some commentators would say, Burundi fast became the forgotten child of East Africa. It was no wonder that when the organisers of the inaugural East Africa's Got Talent announced the show earlier this year, Burundi was left out for reasons organisers said were purely for business and had nothing to do with politics.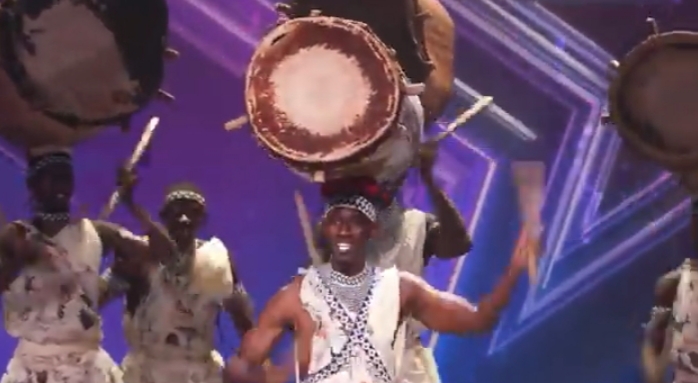 At the time, Lee Ndayisaba, the executive producer of the show, said that even Rwanda was not initially considered for participation but after his intervention and lobbying convincing them on the return on investment and commercial value, Rwanda was eventually brought on board.
Fast forward in August 2019, the talent show has become the unanticipated cause for renewed tensions, only that this time, Rwanda has desisted from engaging in any sort of war of words, except a few humour-laced tweets by the State Minister of Foreign Affairs in charge of East African Community, Olivier Nduhungirehe, telling Burundians that they should have bigger issues to worry about.
Protests in Bujumbura
When Burundi first expressed disapproval of the appearance of Himbaza Drummers on EAGT, no one thought this would result into another bilateral issue, especially considering that the drummers had explicitly said that they are from Burundi but are living in Rwanda as refugees.
As of April 2019, United Nations High Commission for Refugees (UNHC) reported that there were still some 71,490 Burundian refugees in Rwanda, majority of who have refused to go back to Burundi, fearing that the situation is yet to normalise.
The drummers are some of the slightly over 1, 000 Burundian urban refugees living mainly in Kigali. In a statement, the EAGT broadcasters Clouds Media and producers Rapid Blue said they took note of Burundi's concerns but explained that Burundian refugees had a right to participate as long as they resided in Rwanda.
"Entry to the show was open to anyone who has the legal right to residence in Kenya, Uganda, Rwanda and Tanzania irrespective of their nationality. The contestants are legal residents of Rwanda and therefore are legitimate contestants on the show,"
"Contestants apply as individuals and we can confirm that no act was entered by any government as an official representative of a nation," the organisers said following a statement issued by the Burundian Culture and Sports Minister Pelate Niyonkuru.
The Burundian official accused Rwanda of 'snatching' Burundian drums, which are part of their culture and heritage, and also claimed that the group was sent by the Rwandan government.
On Saturday, hundreds of drummers protested in Bujumbura, against the alleged usage of the drums by Rwanda.
Though Rwanda and Burundi share similar heritage, the traditional drums for both countries are distinct. The Burundian government said it would follow up the matter.
The drummers carried placards accusing Rwanda of stealing their drums. Rwanda has yet to make a formal comment on the matter.
However Minister Nduhungirehe has weighed in on the conversation on Twitter, responding to a tweet about the Saturday protests, mocking Burundians that "when one has a narrow mind and focuses on maintaining it, it can only shrink further".
In response to the protest, one social media user joked that Jamaicans should protest over reggae music played in Burundian bars and that Congolese should also do the same over Rhumba music which is also famous in Bunjumbura hangouts, if Burundi must protest over her drums being played elsewhere.
Amb. Nduhungirehe responded saying that in this case, these are not foreigners, but rather Burundians who are in exile, caught in the drum drama.
"In this case, it is not even about foreigners who played the drums but young Burundians. Their crime? Being refugees in Rwanda," Nduhungirehe said.
Efforts to get a comment from Himbaza Club were futile by press time as their contact phone number could not go through.
Hundreds of social media users have gone on to mock Burundi for making an issue out of a non-issue, considering that the drummers were categorical in mentioning that they are Burundian refugees living in Rwanda.
"But they clearly said themselves that they're from Rwanda though originally From Burundi. Do people have a problem with English?" said Flavia N. Kugonza from Uganda while Keron Muteti from Kenya described Burundian officials as "enemies of progress".
Godfrey Marigu, another user on Facebook, said that he saw a Tanzanian getting the Golden Buzzer in America Got Talent, despite not being American, asking "who bewitched Africans?"
The show will end in the October with the winner walking away with a $50, 000 cash prize and other goodies.