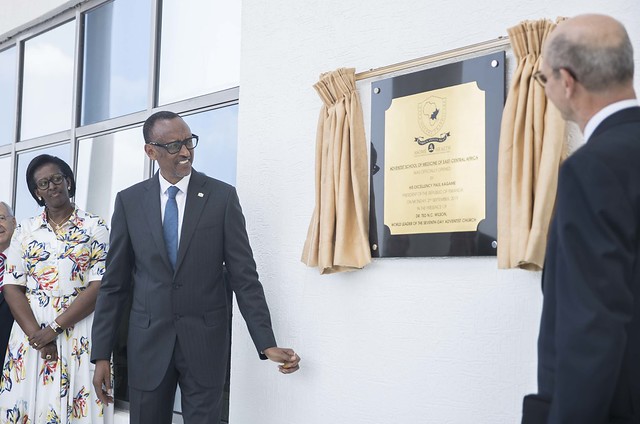 President Paul Kagame has inaugurated the state-of-the-art Adventist School of Medicine of East-Central Africa (ASOME) where he promised full support to the church's investments to promote Rwanda's education and health.
Inaugurated facilities consist of classrooms, laboratories, staff rooms, hostels, laboratories and dining halls.
ASOME is owned by the existing Adventist university of East-Central Africa (AUCA) in Gasabo district – Kigali.
In previous reporting, university officials told KT Press that more than $ 16 million were invested in the structure, first phase but much more were meant to be injected.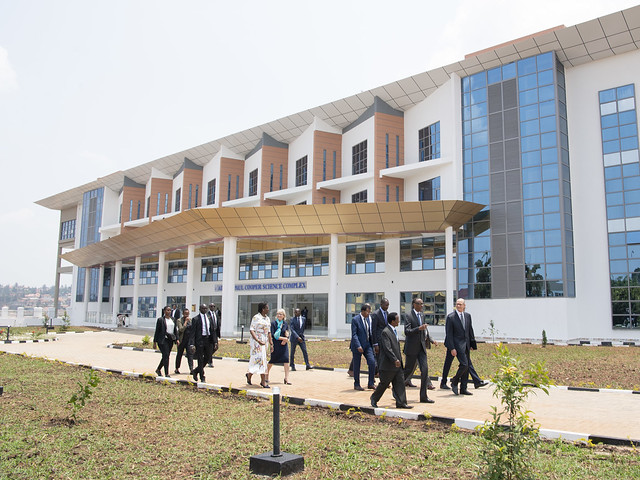 Kagame who was joined by First Lady Jeannette Kagame and Ted N.C. Wilson, president of Adventist church worldwide commended the church for valuable addition to Rwanda's education and health system.
"By fulfilling your pledge to establish a medical school serving East and Central Africa, you have reaffirmed your commitment to a productive partnership that benefits not only Rwanda but the entire region. This is very much appreciated," Kagame said.
"The achievement we are celebrating today is in tune with Rwanda's goals. Educations, particularly in science and technology, as well as good affordable healthcare, are the foundation of the well-being and prosperity of our citizens," the President added.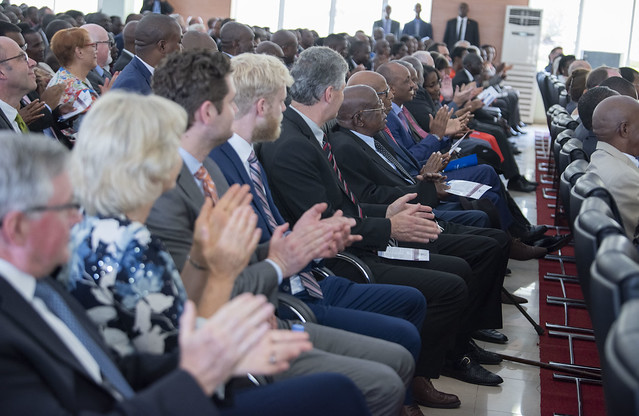 He said that the way to go is by having "professionals, trained in high-quality universities such as this one, which are equipped with the latest technology."
The president believes that the school will have all it takes to achieve its goals since the students will benefit from the extensive network of Adventist institutions around the world, as well as association with a brand that stands for excellence.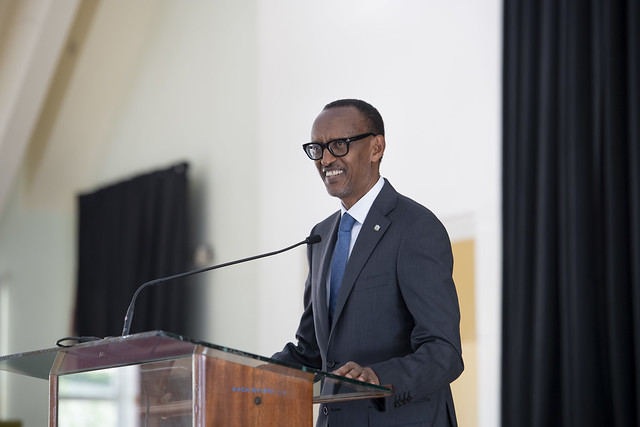 As for the president, AUCA's faculty of medicine is only a start and the government will play its part for the school to go on greater heights.
"I wanted to say that we have plenty of faith. We have more faith to keep going and keep doing in addition to what we have here in this school," the president said.
The AUCA officials raised an issue of land which is not enough for the remaining phases that will help their medical school achieve its goals.
The president however, pledged government support in any way whatsoever.
"We will find land, as well as money to add to what is already there. I think we all need this befitting hospital sooner rather than later. We will do it," Kagame said.
"When we put our talents and specialised knowledge at the service of others, the gift of education is multiplied many times over. That is what the doctors trained here are expected to do."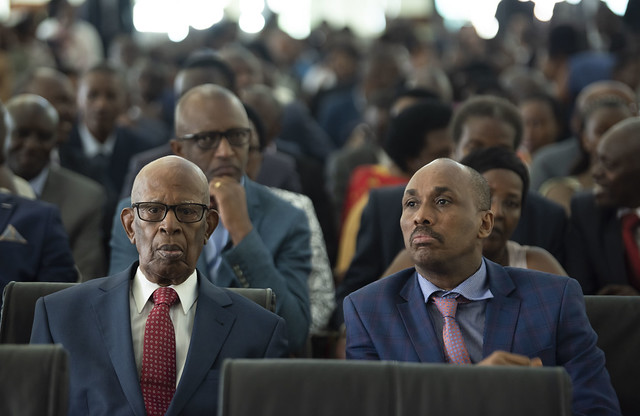 ASOME is one of several achievements of the Adventist church. It came as the church celebrates its centenary in Rwanda.
"Let me take this opportunity to salute the Seventh-day Adventist Church in Rwanda, for marking one hundred years of serving the spiritual and social needs of Rwandans," Kagame said in reference to several achievements.
"During this time, the Church has been a valued partner of Government in the provision of healthcare and education."
The president said that a century of Adventist activity in Rwanda "has demonstrated the positive impact of shared vision and good collaboration."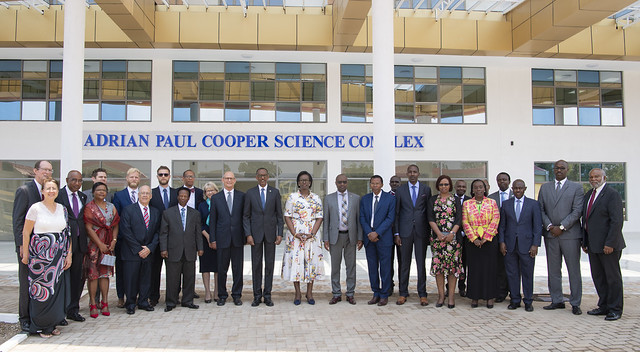 The first intake of the Adventist's medical school is scheduled to start in January with 55 students.
In previous reporting, AUCA officials indicated that tuition fees will be more than $ 10,000 owing to the "quality of education and outstanding facilities the school will offer."