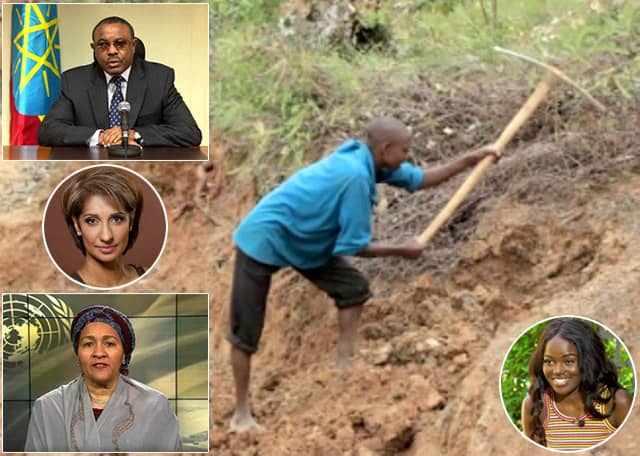 Rwanda has released a list of celebrities and outstanding individuals who will take part in the lucrative naming of 25 baby gorillas at the 2019 Gorilla Naming ceremony –  Kwita Izina due tomorrow, September 6.
The high profile list includes friends of Rwanda from Ethiopia to Nigeria, Jordan to the United Kingdom as well as Rwandans themselves.
The namers also consist of high profile personalities from the United Nations, Commonwealth and former government officials, princesses, diplomats, English football legends, conservationists, renowned photographers and Rwandans who have made a significant change in the local community.
Top names include Hailemariam Desalegn Boshe, Former Prime Minister of Ethiopia.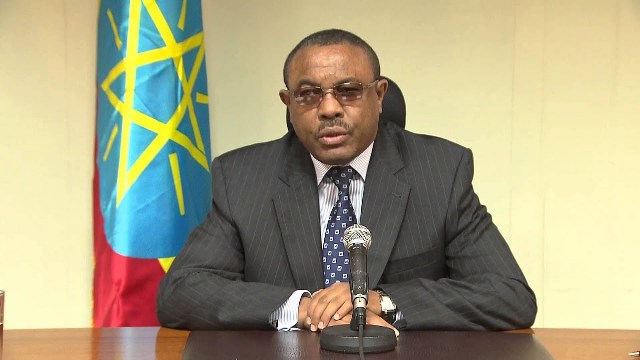 Amina Mohammed: Deputy Secretary-General of the United Nations and formerly the Federal Minister of the Environment of Nigeria is also among namers.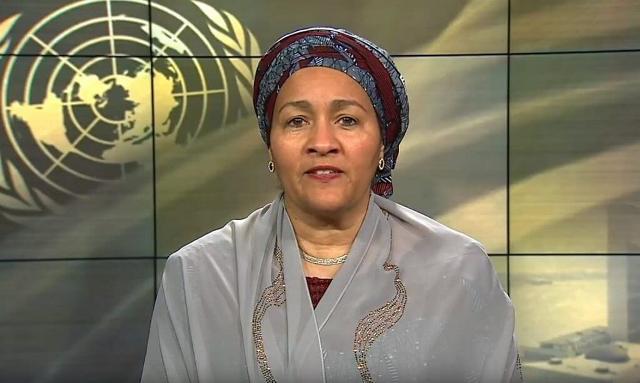 Also on the list is Princess Basma Bint Ali, of Jordan, an advocate of biodiversity conservation and sustainable agriculture in Jordan and founder of many non-government environmental organizations like the Royal Botanic Garden of Jordan (RBG) and the Royal Marine Conservation Society of Jordan.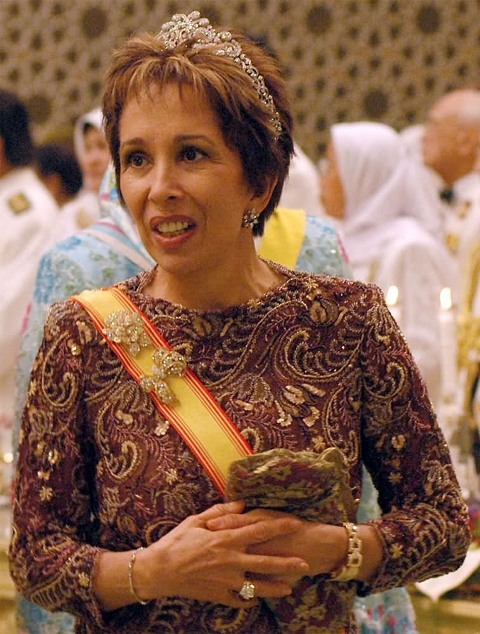 Dame Louise Martin, President of the Commonwealth Games Federation (CGF), which oversees one of the world's biggest sporting events, and who is already in the country for CGF meetings and participated in community cleaning exercises in Kigali will also put Rwanda's traditional attire for Kwita Izina tomorrow.
In the football fraternity, Tony Alexander Adams, an English football legend and Louis Van Gaal, former football manager and player will represent the fraternity.
Adams, who is now member of the British Empire (MBE) played for Arsenal and England, captaining both teams while Van Gaal served as manager of Ajax, Barcelona, AZ Alkmaar, Bayern Munich and Manchester United, as well as having two spells in charge of the Netherlands national team.
Off the field to the fashion walk, Naomi Campbell, an international English supermodel, actress, and businesswoman will be bringing on her touch of class while walking down the podium to name of gorillas.
Campell will be accompanied by Sherrie Silver – Actress and choreographer, who won a MTV VMA Award for Best Choreography in Gambino's 'This Is America'.
In the world of conservation conservationists like Marco Lambertini: Director-General, World Wildlife Fund International (WWF) will join gorilla namers.
The list will also include Paul Milton and Luke Bailes, both Founders of Milton Group the brains behind the Singita Kwitonda – a luxury, eco-friendly lodge on the edge Volcanoes National Park in Rwanda on behalf of investors Paul Tudor Jones and Anders Povlsen. Luxurious Singita Kwitonda was inaugurated by President Paul Kagame last month.
Milton is a conservationist and has been working in Rwanda for the past 5 years. The Founder and Executive Chairman of Singita, Luke Bailes, has been a pioneer in tourism conservation on the continent for decades.
Diplomats will be represented by Ron Adams, the Ambassador of the State of Israel in Rwanda and Philippe Douste-Blazy, United Nations official and former French centre-right politician.
Niklas Adalberth who is Swedish entrepreneur and founder of Norrsken is also on the list.
Meanwhile, the Business world will have Jeremy Jauncey, Founder and CEO of Beautiful Destinations, an award-winning nation branding agency and Otara Gunewardene Sri Lankan businessperson and philanthropist.
Back to conservationists, Ronan Donovan National Geographic photographer and filmmaker was also invited to name one baby gorilla.
Locally Rwandans like Anthony Nzuki: Ranger Post Leader at Akagera National Park and Robert Twibaze, a senior guide at Volcanoes National Park with over 12 years of experience, will give their names too.
Very interesting on the list is a Rwandan who did an outstanding actio with humble means recently.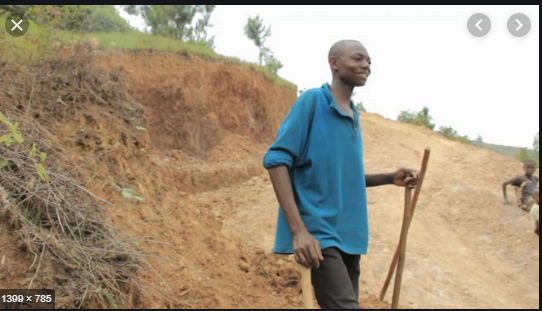 Emmanuel Niringiyimana is  a young Rwandan who built a road on his own to facilitate the movement of people and goods in his village in Karongi District.
The naming ceremony will also have entertainers-Rwanda's Ngabo Médard Jobert better known as Meddy, an RnB and pop artist with Shaffer Chimere Smith better known by his stage name Ne-Yo.
The latter is an American singer, songwriter, record producer, actor and dancer, name two gorillas before making a debut performance at the Kwita Izina concert on September 7.
Most of the namers have already arrived in Kigali and had a view of clean city mountains view.