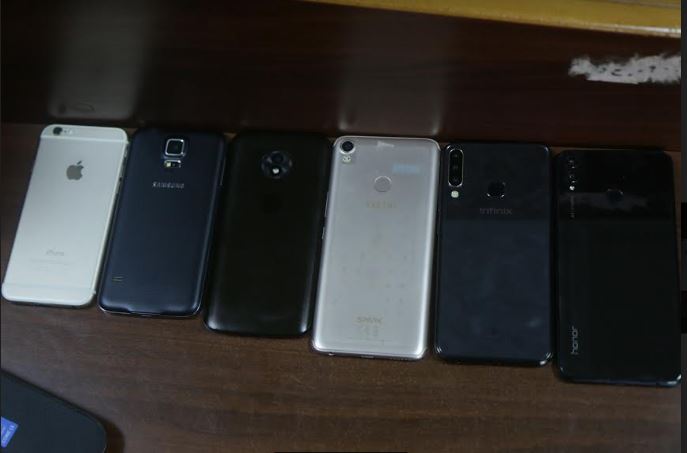 All these brands and many more on the local market are imported, but Rwanda will this afternoon get its own brand – Mara Phone
President Kagame will this afternoon officiate the launch of Mara Phones manufacturing plant in Rwanda. The first "made in Rwanda" phones rolled off the assembly line last week," the Office of the President communication team wrote this afternoon.
Joining the already popular international brands like Samsung, iPhone, Techno and many more, Mara Phone promises to give Rwanda all that they are looking for in a smart phone at affordable prices.
"Mara Phones just opened the first high tech, quality, affordable smartphone manufacturing plant in Rwanda," the plant wrote on twitter.
"Mara Phones strongly believes that Smartphone manufacturing will bring huge pride to the African continent being locally made in Africa."
Mara Phones has been designed in partnership with Google as part of the Android One Program. Mara Phone is the first ever manufactured smartphones in Africa.
Our journalist Edmund Kagire is is on ground and will tell you more about the event.