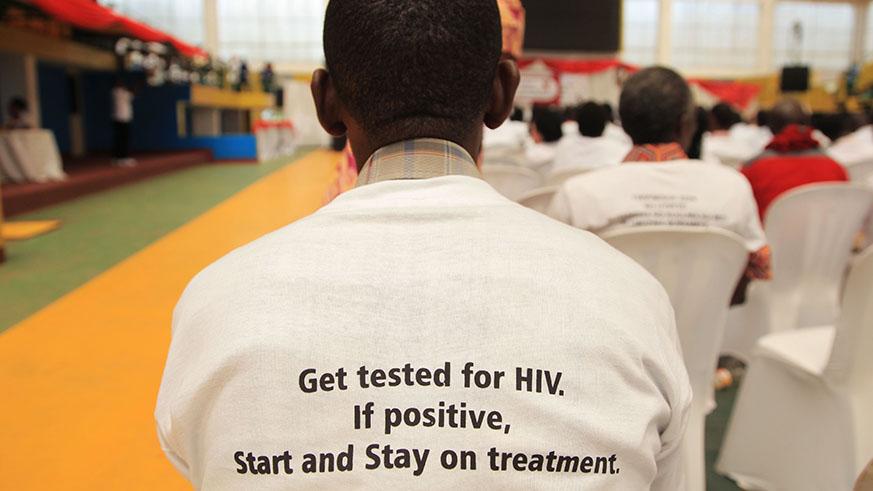 From December 2-7, 2019, Rwanda will host the famous International Conference on Aids and Sexually Transmitted Infections in Africa (ICASA) – a conference regarded as the largest on the continent.
It is the first time Rwanda hosts 10,000 people in one place. The 20-year-old conference which takes place on the continent every two years focuses on how Africa handles HIV Aids, Sexually Transmitted Infections and other issues related to HIV Aids.
The highest burden of HIV is in Africa compared to the rest of the world, particularly among young women.
According to 2017 statistics by the World Health Organisation (WHO), 19.6 million people were living with HIV in the Eastern and Southern Africa Region.
Among them, WHO says, 1,100,000 were adolescents, including 650,000 adolescent girls. 6.1 million people were living with HIV in the West and Central Africa Region in the same year (2017), among them 440,000 adolescents, with 250,000 adolescent girls.
At this year's biggest gathering set to take place at Kigali Convention Center in the capital Kigali, the conference will attract participants from 150 countries around the world, while First Ladies from all African countries are expected to attend, on top of Five Heads of State expected at the conference that will also attract 300 journalists, according to Rwanda Biomedical Center – the caretaker and organiser of the event.
Organised under the theme "AIDS FREE AFRICA- Innovation, Community, and Political Leadership", World's leading scientists, policymakers, activists, People Living with HIV, government leaders – as well as civil society representatives – will be joining the debate on how to achieve and Aids-Free Africa agenda.
The conference involves a competitive bid for the country to host the conference – given the cheque book it comes with. For instance, according to officials at Rwanda Biomedical Center, at least every participant is expected to spend $1000 during the week-long stay in Rwanda – or $10 million if all the participants made it to Kigali.
Mixed cultures
This is one of the conferences that bring together people of all races, beliefs and cultures. For instance, the activists include members of the LGBT – an initialism that stands for lesbian, gay, bisexual, and transgender.
Rwanda Biomedical Center says all has been set for a successful ICASA. "We are ready to host all our participants coming for ICASA in Kigali. Everything has been set for successfully hosting the conference," said Dr Sabin Nsanzimana – Director General of Rwanda Biomedical Center (RBC).
The first conference was held in Tanzania in 1988. Meanwhile, as Rwanda gears up to host ICASA, the country has maintained HIV prevalence at 3% for the past decade.