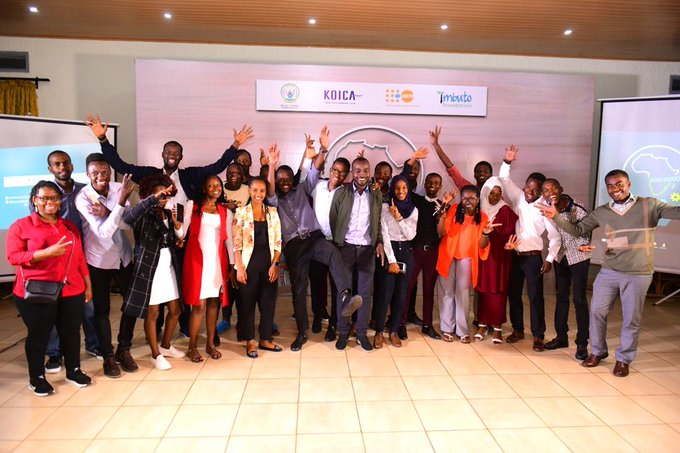 The 2019 second iAccelerator pitching event has attracted top 40 Rwandan Innovators who could bring new solutions to the problem of increased teenage pregnancies in Rwanda.
The iAccelerator challenge is a programme that was initiated in 2016 and is implemented through collaboration between Imbuto Foundation – a philanthropy organisation championed by Rwanda's First Lady Jeannette Kagame, the Ministry of Youth, Korean development agency-KOICA and United Nations Population Fund-UNFPA.
The 40 youth innovators were selected out of 700 applicants. They presented their project ideas and businesses to stand chances of winning a funding prize of $10,000 that will be given to the top three projects selected from ten finalists this year.
The competitive event is meant to encourage young Rwandans to think critically and creatively about issues and solutions related to Sexual Reproductive Health (SRH).
Phase 2 of iAccelerator challenges young people on "Availing Adolescent Sexual Reproductive Health information and services as a way of preventing teenage pregnancies."
The projects include starting up the radio and TV shows, films and series, downloadable applications and games distribution of SRH videos, a publication of books on SRH topics and community-based training programs to increase knowledge of SRH.
Some of the 10 successful projects that were selected by a jury of five, included Urukundo (Love) game and an information package, Sobanukirwa – a mobile application to provide SRH video content and The Open Book-Impamba y'ubuzima.
Others are Iwacu platform, a Kitchen TV show, Umurage App, Tubivuge platform, DopeApps- a gamification game platform and Ibanga film series by local film actors.
The 10 successful pitches will undergo boot camp training by Challenge Group Rwanda, an international development consulting organization to help them materialize their ideas and projects into real business enterprises.
"Part of what they will learn is Business plan, how to develop business models and making strong marketing strategies, to ensure that their ideas don't die a natural death yet these ideas have a social impact on teenage pregnancies and GBV cases which are high," Chanelle Mwizawase an Associate consultant at Challenge Group Rwanda said.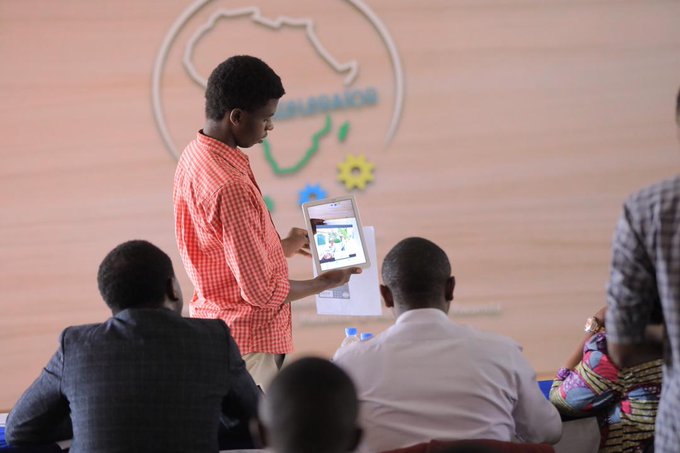 Joel Murenzi, the Head of Imbuto Foundation Youth Empowerment Unit told KTPress exclusively that half of the funded projects have been successful.
"We are impressed with the progress of these projects like Tantine which now has a website with 10,000 visits and a downloadable App," Murenzi said.
Jean Confident Iréné Niyizibyose, a self-taught application developer from Karongi district shocked the jury with an augmented technology image that is scanned on a smart device to access locally produced SRH embedded message content.
If successful these new 2019 iAccelerator ideas will add on the batch of already existing efforts, programmes and businesses which are in place in the country to ensure that Rwandans bring down the alarming numbers of teenage pregnancies.
According to gender monitoring reports, 19,832 underage girls were impregnated last year with Nyagatare District having1, 465 cases; Gatsibo 1,452 cases, Gasabo 1,064 and Kirehe had 1,055 cases.
According to the 2014/15 Rwanda Demographic Health Survey, 7 per cent of women become pregnant between the ages of 15 and 19.
Early childbearing (15-19 years) occurs more frequently among young women with primary education (9 per cent) than among those with secondary education or higher (4 per cent).