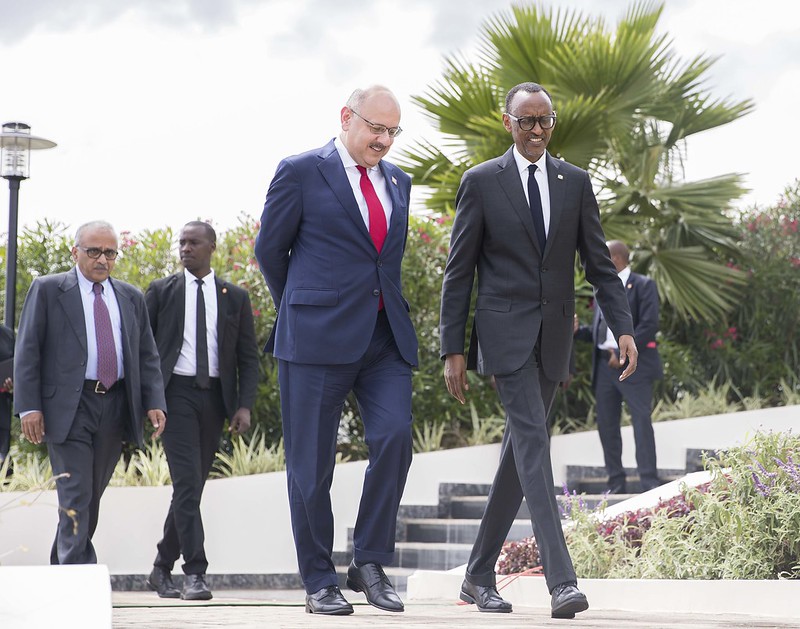 By any standard, Carnegie Mellon University (CMU) is the Best University with a campus in Rwanda.
It was welcomed in Rwanda in 2011 after several talks between Rwanda and US based school. At that time, it started from an existing building in Kacyiru, one of high end neighborhood of Kigali, the capital city of Rwanda.
This was part of the expansion of the university to Africa – CMU Africa. This week, it launched its permanent home in the capital Kigali, becoming the first facility in the area of Kigali innovation city which seeks to become the Silicon Valley of Rwanda.
With Master of Science in Electrical and Computer Engineering (MSECE) and Master of Science in Information Technology (MSIT), the Rwf 9 billion state-of-the-art campus was financed by the African Development Bank (AfDB).
CMU is among world best schools. Timeshighereducation.com, an organization that provides rankings to world universities ranked it 27th best university worldwide and 18th best in the United States of America which dominates the top 50 list.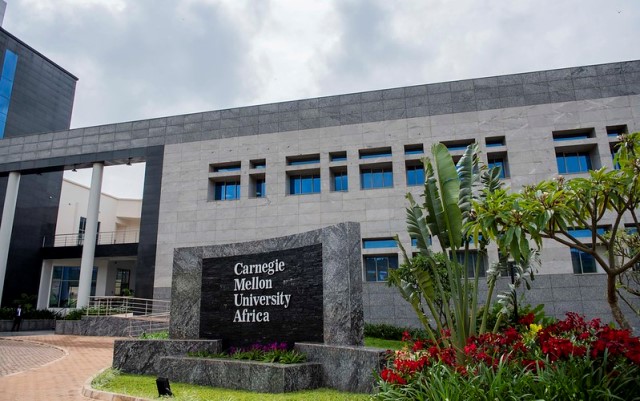 Other rankings put CMU on 46th position in the world and 19th in USA, but subjectivity may apply here or there. The most important thing is precedents that put CMU where it belongs-among the world leading varsities.
President Paul Kagame, while launching the campus this week clearly indicated that the country was privileged to have CMU here.
"While there were many African cities this University could establish their subsidiary, Rwanda was their final destination. And I am sure they explained reasons why they came here," Kagame said.
"Not everyone believed it was going to work, some thought it was even a waste of time. But there were more people thinking this was going to be helpful and therefore we did everything to make it a success, part of it you see today."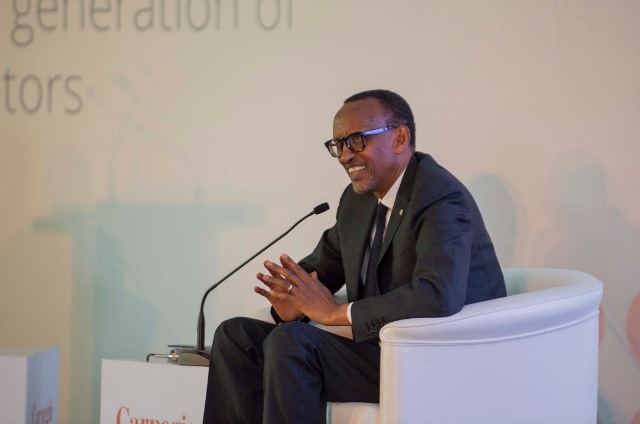 Why Rwanda does not take it for granted? CMU Rwanda was the first US research university offering a Master's Degree with a full time faculty, staff and operations in Africa.
CMU coming to Africa is another indicator that what President Kagame said in the G20 Compact with Africa (CwA) Investment Summit in Germany early this week is greatly accurate.
"This really showcases how Africa is ripe for business and investment, and how far we can go," Kagame said while referring to the forum that brings together Germany businesses and 12 African countries to discuss ways to strengthen economic ties.
The African nations that have so far joined the G20 Compact with Africa include: Benin, Burkina Faso, Côte d'Ivoire, Egypt, Ethiopia, Ghana, Guinea, Morocco, Rwanda, Senegal, Togo and Tunisia.
The president giving an example of Germany – Africa business maturity said; "For example, the partnership Rwanda has had with VW, with Siemens now coming in and SAP, demonstrates the competitiveness of our economies and the reforms that have been happening in the ease of doing business."
In the world of wildlife conservation this week, Rwanda had three flag bearers in the Jack Ma's Africa Conservation award that goes to outstanding rangers.
The rangers including Leonidas Mpumuje, Anthony Nzuki and Jean Nepomuscene Musekura are among the 50 park rangers that were recognised in this year's African Rangers Award, a  ceremony that was held on November 15, 2019, in Accra, Ghana. The award winners were published in the Akagera National Park Magazine – November 19,2019.
Still this context of conservation, back home, the government is raising the bar high against people who prevent the gray crowned cranes from living in their natural habitat.
In a bid to stop the illegal trade of Grey Crowned Cranes and reverse their shocking decline in numbers which could lead to their extinction, RDB, in  a statement issued on November 18, said that in collaboration with the Rwanda Wildlife Conservation Association, a final call is made to those still poaching, selling and keeping Grey Crowned Cranes to stop by end of December 2019.
Also in the limelight this week, was the case of a paracetamol batch from Kenya that was recalled because it had some standard issues.
Paracet, except that batch, 120mg/5ml (Toto-MoL) 73718 is still well in use.
Uganda-Rwanda Relations: No Break of Hostilities
Problems of Rwanda- Uganda relationship that have been there for more than two years now, continued this week.
Apparently, the Ugandan media keeps fueling debates and speculations.
This week, it was  a case of two Ugandan nationals who were arrested while smuggling, and the media said it was causing 'fear' in Uganda.
Rwandan minister of state in Ministry of Foreign Affairs Olivier Nduhungirehe shared his surprise that Uganda can complain when Rwanda arrests illegal traders, yet it (Uganda) is arresting and detaining and torturing Rwandans who have no case to answer.
From this speculations, the media in Uganda still told its audience that the postponement of East African Community (EAC) Heads of State Summit to early next year was caused by this bad relationship between both countries, but they were told that it had nothing to see with it.
Get a Mortgage Loan At 11% Interest
A new scheme that will give loan with 11% interest which is the lowest in Rwandan banking system was the talk of the city this week.
But wait! It is not open to everyone in the country, not for every type of house that you want; you have to be from a certain category of people and looking for a specific category of houses.
It is from a $150 million funding from World Bank, that the Development Bank of Rwanda is lending commercial banks an amount of money to lend to clients desiring to have the very first residential house at 11% interest rate. The house has to be the category that is called with a debatable name, the 'Affordable housing'.
Applicants for affordable funding must be first time home owners and citizens having an income of less than Rwf700, 000 per month and as low as Rwf 100,000 and they can borrow to purchase a house starting with a worth of Rwf10million not exceeding Rwf35million.
On a sad note this week, Rwanda's first Chief Justice after Genocide Jean Mutsinzi, 81, passed on after a short illness. He was hospitalized in King Faisal hospital.
He is most remembered in the commission that made an inquiry in the crash of President Juvénal Habyarimana's plane in 1994.