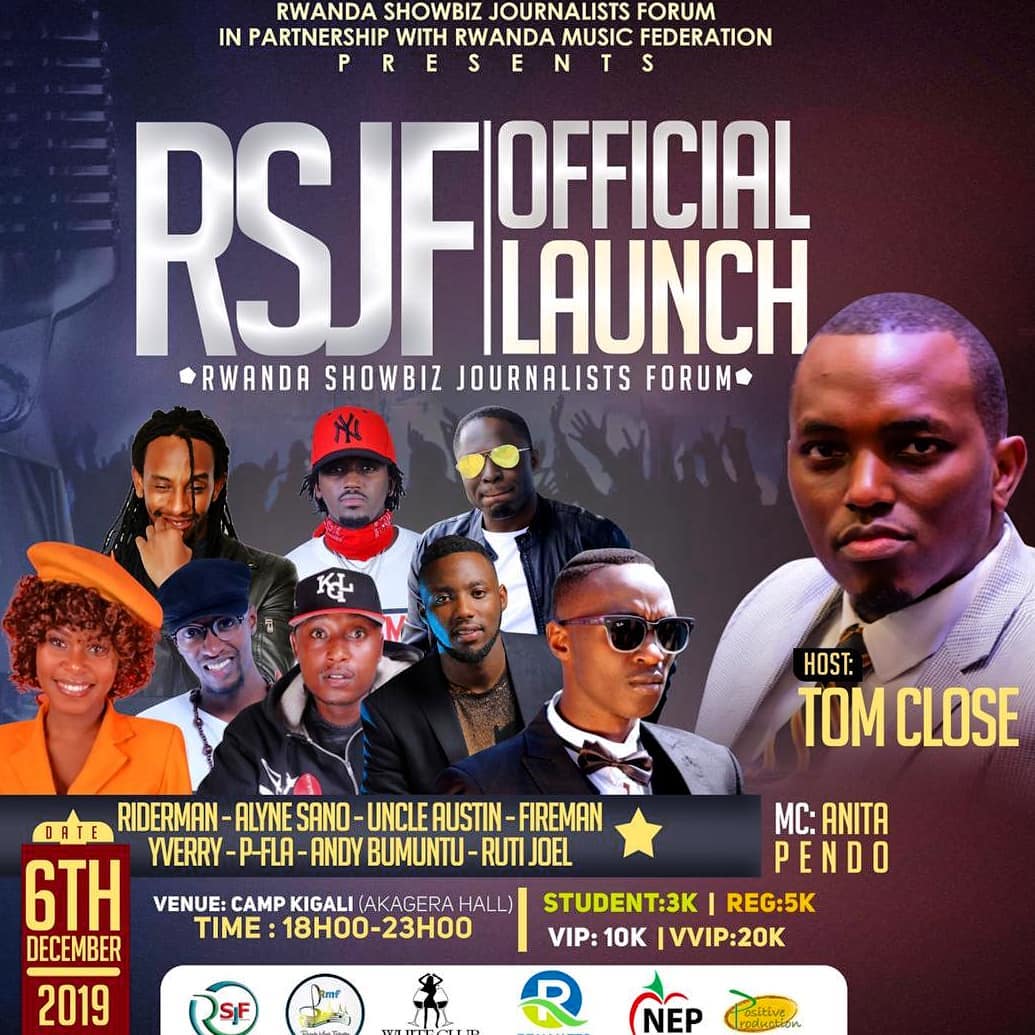 Show business journalists are set to launch their newly formed association dubbed Rwanda Showbiz Journalist Forum (RSJF) officially come 6th December at Camp Kigali (Akagera hall).
The launch aims at showcasing the forum's ambitions and plans to develop entertainment industry to institutions overseeing media practitioners like RMC, RGB and ministry of Youth.
Speaking to KT Press, Joel Rutaganda, the president of the forum explained more in details about the launch.
"We have been working in a disorganized way for years but now we have a forum and we want institutions like RMC, RGB, Ministry of Youth to recognize us, and support us in any way possible like other professionals working under one umbrella," says Joel Rutaganda.
RSJF was formed early June this year with 120 members but later dropped 22 members for not having proper credentials including service cards and now it has only 98 members.
For someone to be a member of the forum, he or she must be working for a media house recognized by RMC and RGB with a service card of the institution.
The members also include journalists dealing with show business day to day working in broadcasting, print and online.
The launch will be also graced by celebrities including artists, comedians, film makers and sportsmen. This will help both celebrities and showbiz fraternity to network and lay strategies to uplift local entertainment industry as one.
The launch will be hosted by R&B singer Dr. Tom Close. Musicians to perform include Riderman, Austin, Alyn Sano, Andy Bumuntu, P Fla and Fireman.
The launch will kick off at 6PM-11PM with entrance fee of 3,000 for students, 5,000 regular and 10,000 and 20,000 for VIP and VVIP respectively.