Rwanda is set to manufacture leather products that will be used in the assembling process of Volkswagen cars, following a funding project launched on Tuesday.
The project unveiled by the National Industrial Research and Development Agency (NIRDA), targets big and small innovators who can use science and technology to turn everything on and inside a cow into a finished product besides hides and skins.
The project, code-named "Cow in a Car" aimed at reinventing industrial sector through the improvement of the animal products value chains, was launched in Kigali on Tuesday, by the Minister of Trade and Commerce, Soraya Hakuziyaremye.
To kick start the project, the National Industrial Research and Development Agency (NIRDA) also opened the call for applications for existing businesses and startups to apply for the funding which will be offered at 0% interest and without loan service fees.
The program is in line with supporting the private sector including young innovators to use their ideas in science and technology to add value to a cow alive and after it is dead, according to Pitchette Sayinzoga Kampeta, the NIRDA Director-General.
"All applicants will be required to immediately start to submit ideas that are transformative and reinvent industrial sector, for example, processing cow skin into the leather that can be used in the Volkswagen cars assembled in Rwanda," Kampeta said.
Kampeta also revealed that the project is called a cow in a car because, from the animal products, Rwanda would like to make materials that can be used on a car assembly line.
For instance animal fat for car tires or lubricants, horns for dashboards and car decors, and medication from animal internals to treat a Rwandan seated behind the car wheels, among others.
Funding for the successful projects in this program will be provided with the Development Bank of Rwanda, under its export promotion facility, but in the meantime, NIRDA has received $150,000 from Trade and Development Bank (TDB) for implementing the 'Cow in a Car' funding process for the next two years.
Kampeta said the funding to be offered to successful applicants and the number of projects to be funded is not limited, but the focus is on improving the value chain on animal products in the livestock production cluster.
The program is expected to tap in on the existing resources of over 1.3million cows in Rwanda with an average of 462,000 cows slaughtered every year in the seven authorized major abattoirs, according to 2019 Needs Assessment Report by NIRDA.
The report also shows that Rwanda has 723,480 goats, 2,940,991 sheep among other domestic animals in Rwanda, whose internal and external byproducts can be used to produce other products like Insulin for diabetes patients.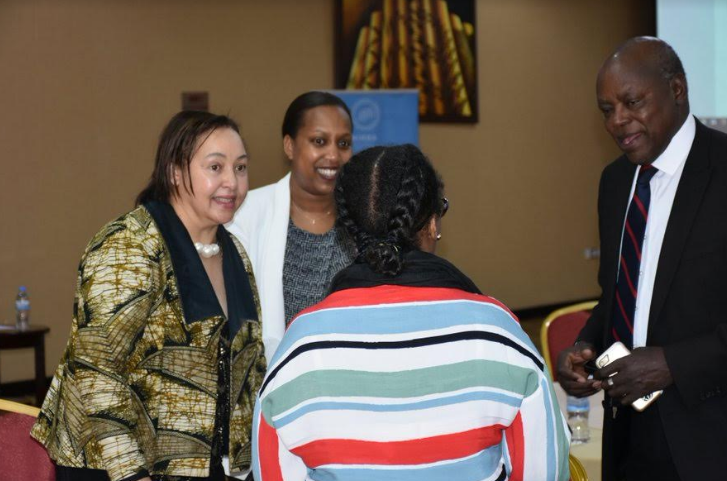 With this potential, Minister Hakuziyaremye said that Rwanda is currently working on a national livestock value chain policy, that will include setting up training centres for professional leather makers and research centres with the help of the University of Rwanda and Rwanda Polytechnic.
"Once this initial stage comes out successful, of which we are confident Rwanda will manage, we will look at funding for the project outcomes and the course of innovations that will have emerged," said Dr Frannie Leautier the Trade and Development Bank Special Advisor to the President and Executive Director for Asset Management Eastern and Southern Africa.
Just like India, a cow is a very important animal in the traditional community valued as a source of God's blessings in the family.
However, experts said that as the world is moving away from using animal products for food to vegetarian feeding, animal products are not fully utilized in countries which still hold on animal meat including Rwanda – the 'land of milk and honey' as is termed.
"We need to give a cow its real value besides meat, when working on the whole value chain it will bring out its real that the ancestors saw in it, that is more than gold – but we didn't work on the cow but adopted ideas from others," Amandin Musirikare, the Program Manager at NIRDA said.
Some Rwandans who have tried to use cow horns and skin for manufacturing leather products were excited about the project, which they said will finance their challenges especially lack machinery and high cost of import of skins and hides from Kenya and Tanzania.