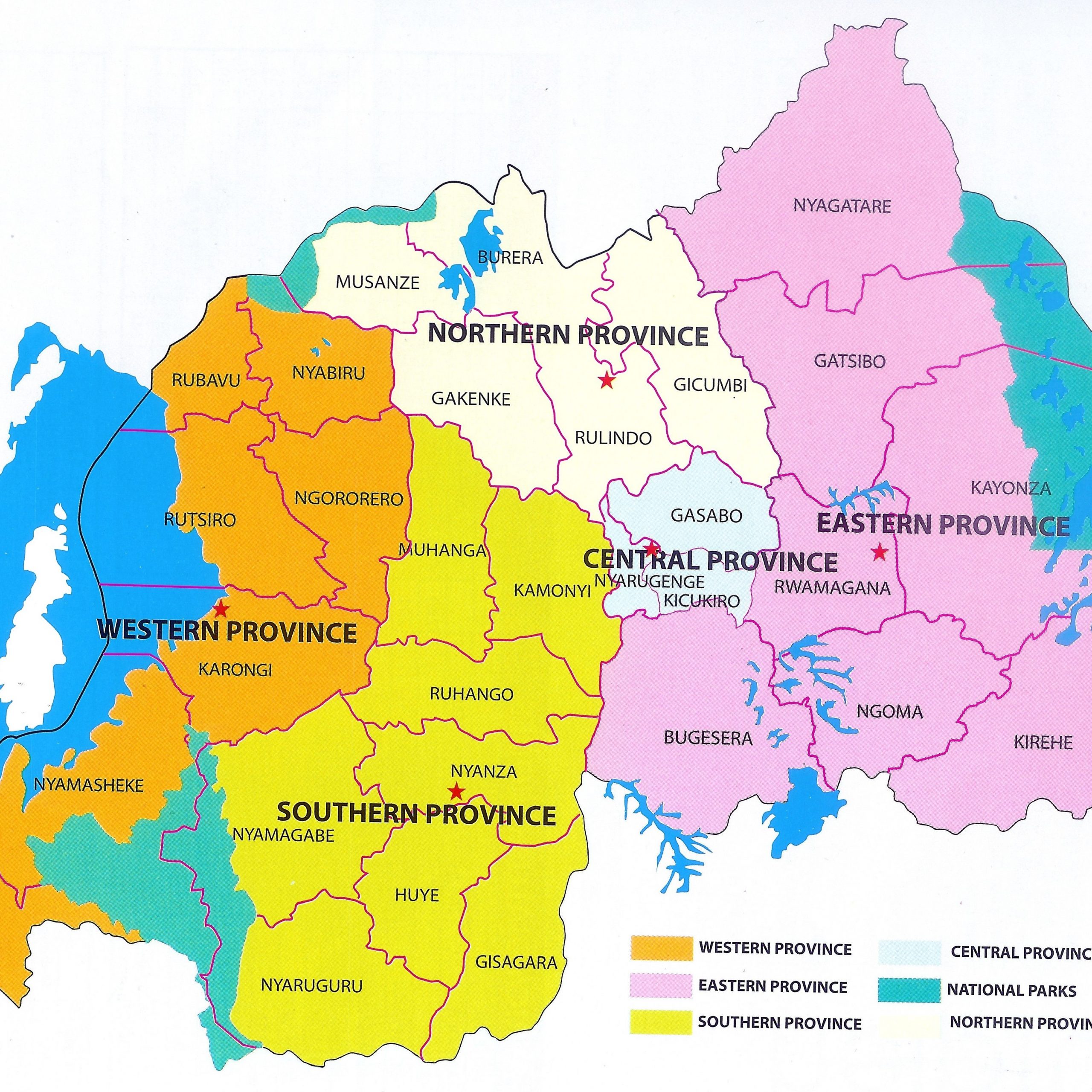 From 101 on Monday to 24 on Tuesday, New Coronavirus cases in Rwanda continue to change sporadically but one constant that remains is that border districts are still highly likely to register more cases than districts that don't touch any border.
The 24 new cases were registered in Rusizi, which returned 13 positive results, 7 in Kigali, Ngoma, which the previous day had recorded 72 new cases out of the blue, Rubavu had 2 new cases, while Nyagatare had 1 and the western province district of Rutsiro, 1 case.
It is the first time Rutsiro has emerged among districts with new cases in recent weeks. The Ministry of Health says that all districts along the Kivu Belt are under close monitoring mainly due to cross border movements between Rwanda and DRC, some of which are unregulated.
By why is the virus manifesting itself in border districts more than others?
The Director General of Rwanda Biomedical Centre (RBC), Dr Sabin Nsanzimana, while appearing on Rwanda Television on Tuesday said that from the onset, the New Coronavirus has proved to be a 'cross-border' disease, having been imported into the country for the first time in March.
Dr Nsanzimana said that over the past few months, the trends of the virus in Rwanda have evolved, as they have elsewhere but what remains more apparent is that border districts are more exposed to new cases than districts which don't lie on the borders.
"What is clear is that border districts are registering more cases, for example Rusizi and Kirehe districts. COVID-19 is more prevalent in these districts than others,"
"Though the City of Kigali does not touch any border, it is a meeting point for people coming from all corners of the country. Our country is not so big. From any point of the border to the city, the longest journey one can make is about 5 hours,"
"This means that the virus can easily move from one border point to another in a very short time. In that sense, it means that all districts can be at risk due to that fact," Dr Nsanzimana explained.
The good news however is, at least 72 percent of all the new cases recorded are in known, confined locations which are under control, according to the assessment done by the Ministry of Health, which should calm the fears of many that another lockdown is imminent.
The Ministry cautions that the existing measures must continue to be adhered to because signs show that the virus remains around.
A cabinet meeting chaired by President Paul Kagame reviewed existing measures but maintained the safety and hygiene measures including the mandatory wearing masks, ensuring social distancing and practicing hygiene measures.
The curfew from 9pm to 5am was maintained while parts of the country which were placed under lockdown will remain in lockdown. Places of worship, bars and betting houses, among others, remain closed. The measures will be reviewed again in 15 days.
Rwanda currently has registered 1,025 COVID-19 cases, 447 of which have recovered while 576 are active cases. So far 143,943 tests have been conducted.