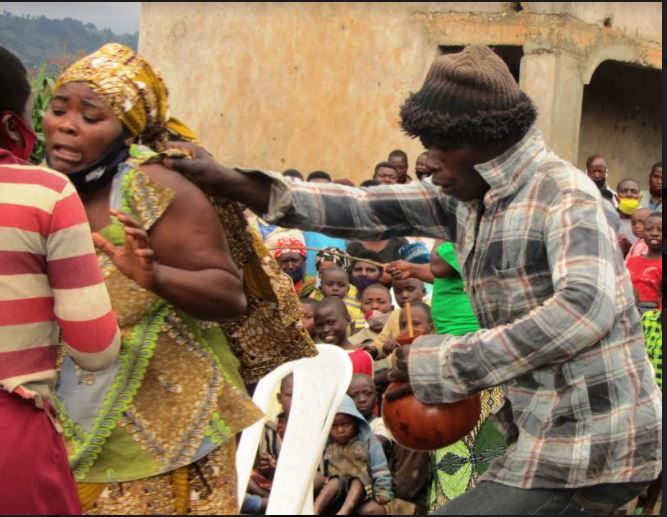 The Organisation of Women in Sports (AKWOS) has embarked on a programme aimed at promoting peacebuilding in families, conflict resolution and gender equity.
Akwos is an organization that was set up to empower East-African women, starting from Rwanda, through sports and education to remove stereotypes that held woman back from enjoying sports.
In the aftermath of the genocide and deep cultural belief that only men should be involved in sports, female football was introduced by Akwos to encourage women to participate in order to break the cultural barrier, alleviate loneliness and depression.
The organization also uses sports such as football, cycling and field games as a tool of development, to empower Women in decision making towards peacebuilding, human development, economic development and in pursuit of the millennium development.
The new programme, launched this November 12, 2020 in Rubavu district, comes as an additional package to the organisation's activities in Rwanda in the districts of Kirehe, Rulindo, Musanze and Rubavu.
This new move also comes as a response to the effects of Covid-19 on family relations in which conflicts were escalated during the lockdown measures.
The launch also witnessed different community-based peace clubs showcase, through drama, acts and songs illustrating how they plan to deal with these issues especially family conflicts which they said are commonly related to family properties, drug abuse, and cultural mindset on gender equality.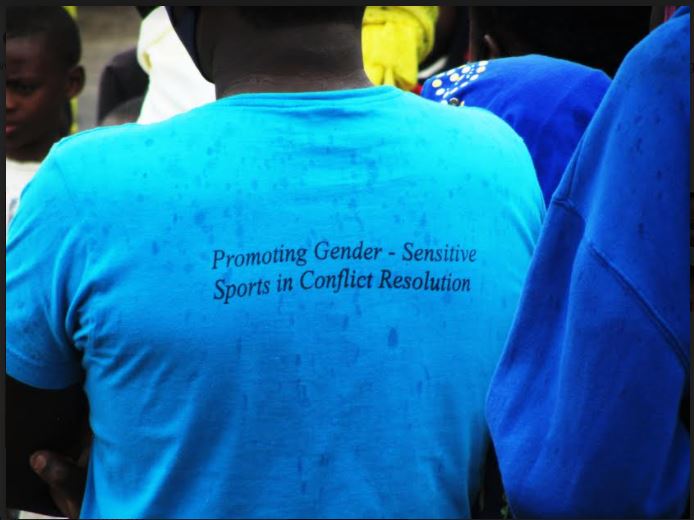 In Nyamyumba sector, Kayiganwa Janvière, the representative of the National Women's Council (NWC) confessed that family conflicts have been escalated by the Covid-19 crisis and idleness which followed the stay at-home measures.
Kayiganwa said that most women in Rubavu are prone to these conflicts since they are no longer working to support families due to closed cross-border activities under the coronavirus crisis, thus they remain dependent on their husbands who use this as leverage to abuse women.
Research has proven that family-based conflicts have a direct impact on the children and their upbringing or future, resulting to school dropouts, drug abuse among others.
Some youths who participated in the launch event and witnessed drama scenarios of such family conflicts said that they remain reserved when it comes to marriage and creating families as a result of such incidences.
"The whole idea of marriage gets scary when you see what happens in some families," one youth identified as Habanishaka said.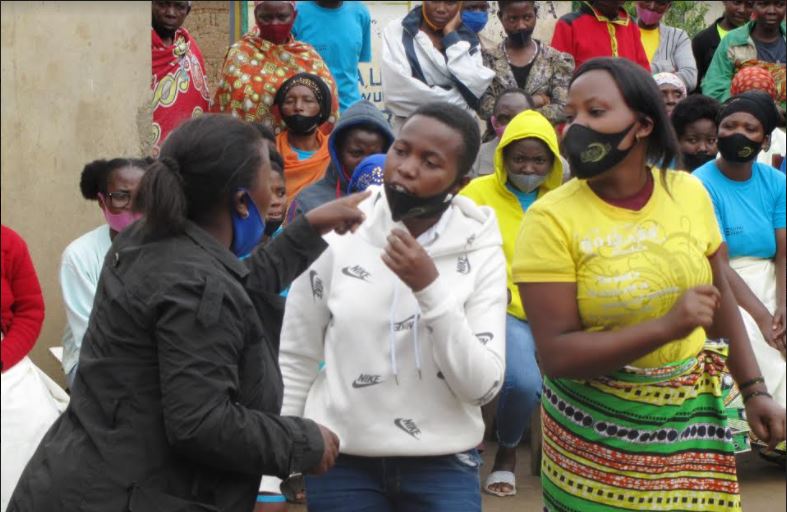 To change this mindset and address these conflicts, AKWOS plans to train focal persons in the community and to educate the community through public meeting, drama, and educative messages.
For example, Baragahoranye Alex, a taxi-cyclist who used to take a booze and smoke cigarettes at a local bar joint, and returned home to abuse his spouse out of drug influence says that after watching the dramas, he has had a change of mind.
"All this is caused by alcohol but after this brief educative drama, I think there is more room to change my attitude towards my wife because it creates more losses than benefits to family life," Baragahoranye said.
The AKWOS activities also had impact on Mudoge Ezechiel, a 70-year-old parent who had conflicts and difficulties dealing with an alcoholic child.
"I was about to send the child out of my home, when I met with AKWOS teams at the cell, and told them about my problem, of which they helped to reconcile both of us," Mudoge said.
AKWOS officials say that empowering women through sporting activities enable them to open up and build self-confidence which is needed in becoming central players in leadership and social-economic roles.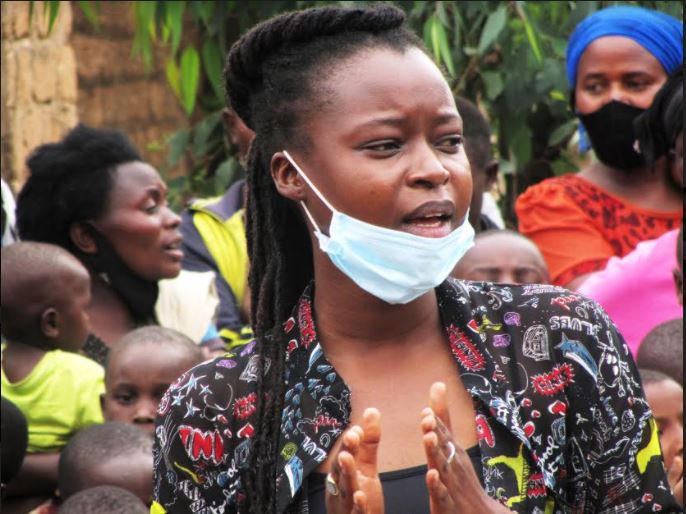 Aurore Bana Sinzi, an AKWOS staff said that such women are also further empowered through working clusters and groups at the village levels so as to become agents of change and gender equality in communities.
Félicité Rwemarika, Founder and CEO of AKWOS says that training communities in conflict resolutions is not enough and requires citizens to reach out families door-to-door so as to have a wider impact of the programme.
Rwemarika also revealed that in addition to giving food items to communities affected by Covid-19, the organization will soon start financially empowering cross border communities pending the reopening of the border post activities.