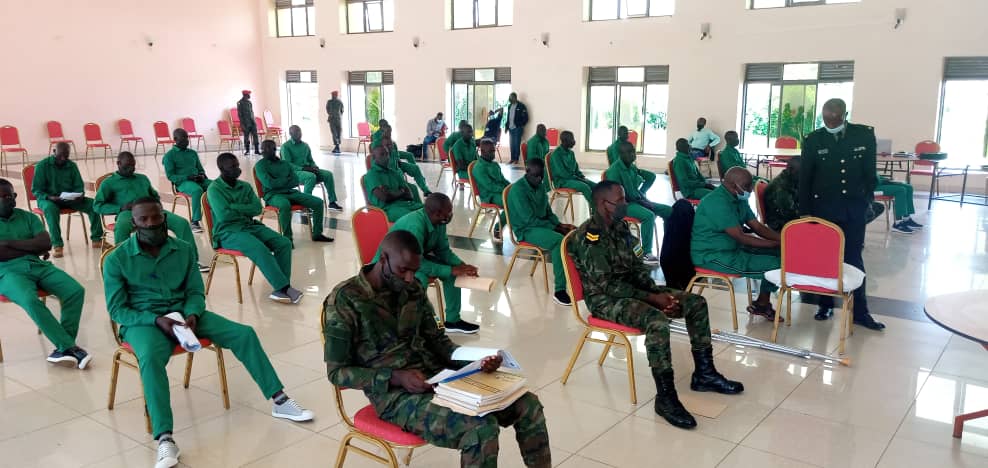 A military court in Kigali has heard initial defence arguments and evidence of the 31 suspects charged with cases of terrorism, treason and formation of illegal armed groups with intent to destabilize peace and stability in Rwanda.
The 31 suspects include their leader retired Major Habib Mudathiru, four (4) Rwanda Defence Force (RDF) low ranking officers, and civilians who include Rwandan, Burundian, Ugandan nationals.
Most of the co-accused worked together with the DR Congo based terror group (P5) which had its recruitment process mainly conducted in Burundi and Uganda.
The group is co- accused in charges of involvement in foreign operations and funding to start anti-government mobilization, attempt to overthrow the Government, formation of rebel group, terrorism, and cross border atrocities committed on Rwandan soil especially in Musanze and Nyaruguru districts.
Appearing before the court, this Thursday, Major Mudathiru said he was ready to stand trial but sighted legal challenges of having not been able to go through his case file.
"I was not able to meet with my lawyer but I have heard she is already here, so I would like to have time to discuss the file," Mudathiru told court, which permitted the request basing on the legal circumstances provided by guidelines of legal proceedings.
Mudathiru, who still moves in clutches and carries an orthopedic cast on his right leg is central to this case as most of his co- accused suspects have, in earlier case hearings, pointed fingers- referring him as their leader and as a living evidence that they were forced to the illegal armed forces.
Following up on this direction of defense, most of the suspects who appeared before judges pleaded innocent and insisted they were recruited in P5 under con situations.
Diogene Bihoyiki, one of the civilians in the case said he used to sell donuts (mandazi) when P5 recruiters (identified as Mandela and Maso) approached him and said they were offering him a mining job in Burundi.
Bihoyiki said he was picked up in a military truck and found himself in a military-like camp base in Burundi where other 18 persons had been gathered for the same purpose and few days later found themselves in P5 rebel operations led by Burundian armed forces.
Court judge Lt. Col. Bernard Rwigamba asked questioned the truth in what he was saying.
"It is evident you had freedom of movement and you were able to carry machine guns, submachine guns (SMGs) and ammunition from Jabo to Tanganyika, which means you were willingly involved," the judge said.
In response, Bihoyiki said it is true but he was told that they were going to Tanganyika to bring in cargo only to find himself in the rebel operations of which he was not in charge.
Another suspect, Private Dieudonne Muhire, who has a criminal record in the Rwandan army and had previously deserted the army after being involved in a financial crime scandal in Nyaruguru district, almost brought the court to a standstill as he claimed the duration of his case file had no legal basis.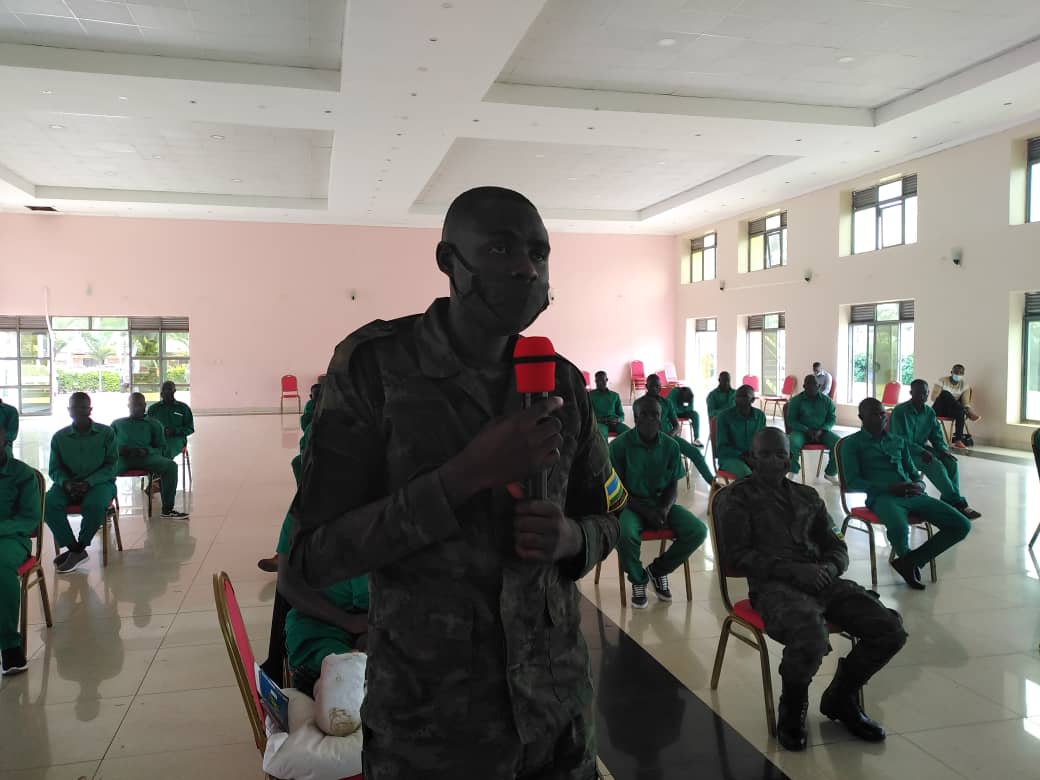 Muhire tried to show that he is acquainted with the law and used the constitution to argue that he shouldn't be in jail since the case is no longer valid and asked to be released immediately.
However prosecution and judges advised the suspect saying it would be better if he had consulted with his defense before coming in court to mix up laws in his arguments.
Muhire revealed that he had not consulted his lawyer but also in twisted argument, he shocked judges when he said he had no lawyer to represent him since the one who has been representing him was doing it for another person in the names of Dieudonne Muhire- whom he claimed, he doesn't know.
"For me I am Private Dieudonne Muhire, and I don't know whom the lawyer has been defending," Muhire told court while sighting his army registration number.
The Judges were irked by the claims and asked him if he was born with the rank of Private and if in his home village he is registered as a Private Muhire.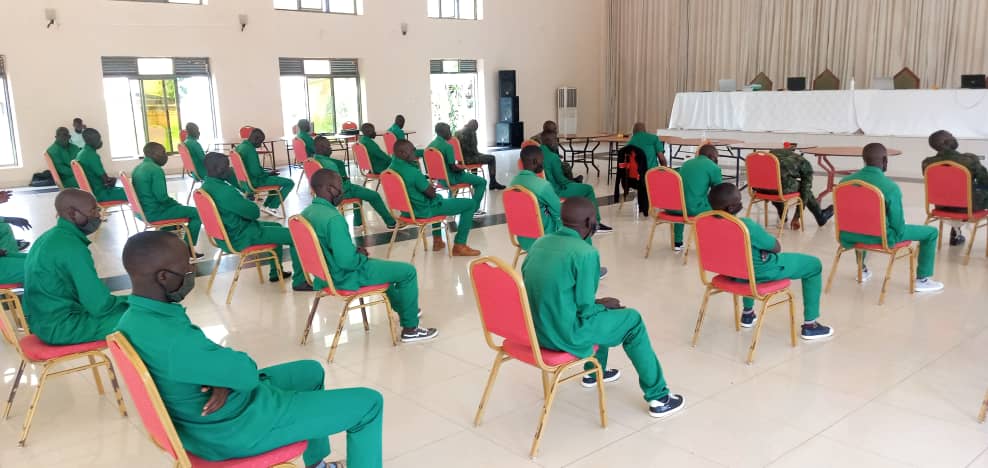 Muhire couldn't explain his claims and confessed he had not consulted his current lawyer since he wanted to go on a solo defense in the trial.
After listening to arguments raised by other suspects, the military court ruled that all suspects will present and also receive their general case resolutions this coming week on November 7 and 8, 2020, before trying case by case.