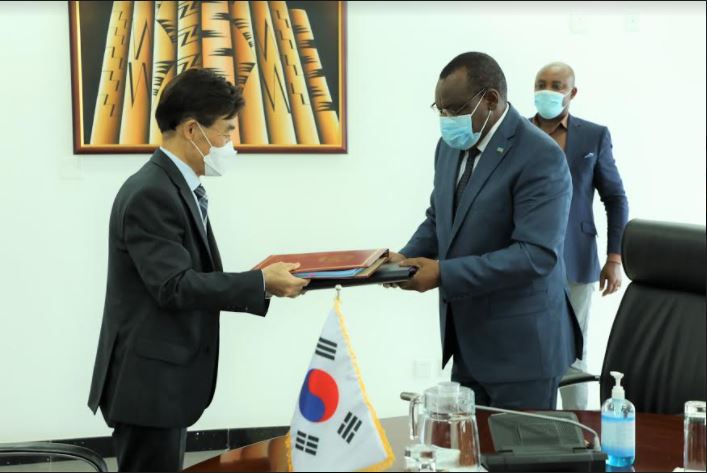 The Republic of Rwanda and the Republic of Korea have signed a Bilateral Air Services Agreement (BASA) that comes to open doors to larger market opportunities between both countries. 
Rwanda's Minister of Infrastructure, Ambassador Claver Gatete represented the government of Rwanda while Korea was represented by the Ambassador Plenipotentiary and Extraordinary of the Republic of Korea to Rwanda CHAE.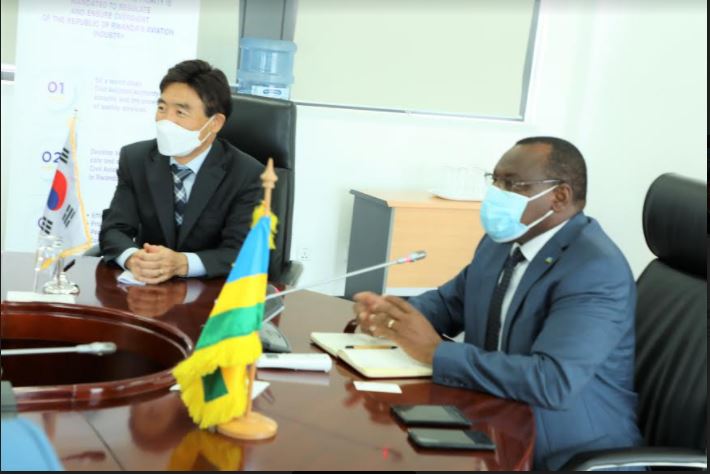 This closes bilateral discussions on the draft BASA which started during ICAN2018 (ICAO Air Services Negotiation Event-2018) in Nairobi, Kenya between both countries' delegates.
Ever since both countries started the domestic process for approval of their aeronautical authorities for the BASA signing. 
The signing of this agreement will enhance connectivity between both countries while also facilitating the private sectors of both countries to realize and tap into the economic and social benefits.
"The signing of the BASA with the Republic of Korea and with the opening of more routes by RwandAir, will promote international air link between countries, enhance business and tourism opportunities through air transport. This will also provide Rwanda's private sector with enormous opportunities in an economically vibrant and large market of more than 180 million people," said Minister Gatete. 
The signing of the Air transport agreements creates a basis of air connections between the signatory with Rwanda, in the context of the country's vision of becoming a regional and international hub. 
The Republic of Korea has a population of over 51 million people, against the 130 million population of the East African Community thus presenting Rwanda with a larger market of opportunities
Warm relations
For years, the bilateral relationship between the Republic of Korea and the Republic of Rwanda has steadily developed, most notably in the area of development cooperation. 
The signing of the Air Services Agreement with the Republic of Korea is based on the Convention on International Civil Aviation, which requires the existence of such agreement in order for national airlines to operate international air services between cities of the two countries.
Currently, Rwanda has concluded 101 BASAs within and outside Africa of which 52 have been ratified, 17 signed and 32 initiaTed. This will be a continuous process meant to strengthen cooperation, trade relations, and boost the tourism sector.