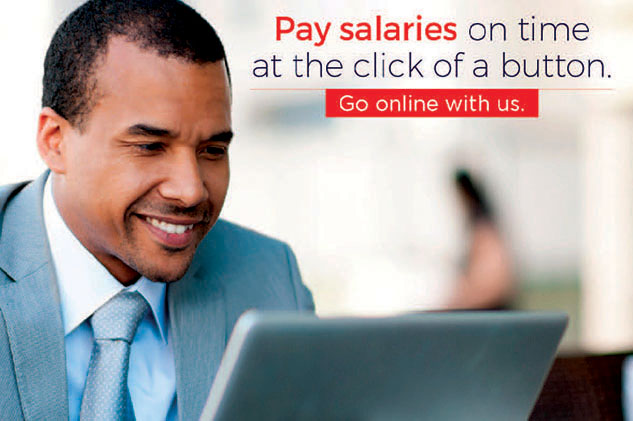 Internet banking is one of Rwanda's strategic initiatives to enhance banking services and drive the cashless economy by 2024.
A 2020 Central Bank report shows that the target has been to improve the Quality of Banking Services by Integrating Internet banking with Financial Management Information System-FMIS in 2020.
According to the report, the total volume of internet banking transactions increased by 6% in 2019-2020 from 1,004 billion to 1,064 billion. This growth was mainly due to measures put in place to mitigate the spread of the COVID-19 pandemic and the Government's program to achieve a cashless economy
Among the biggest contributors to this milestone is Banque Populaire du Rwanda (BPR Atlas Mara).
In this Covid-19 era where people are very busy, wasting time in queues for the bank's clients is almost becoming a story of the past. BPR internet banking services are secure and game changer.
Jean Bosco Mugisha, a client of BPR Atlas Mara who for the last nine months of living and working under conditions determined by Covid-19 global crisis says that the use of internet banking was one of the new ways of doing business he had to learn.
With fully subscribed access to cable internet and a laptop at home, Mugisha says that Covid-19 has changed the way he manages his business and personal accounts remotely and through a secure digital banking system operated by his bank which is BPR Atlas Mara.
"With BPR's state of the art internet banking platform, I am able to directly access my account without physically going to the bank," Mugisha said.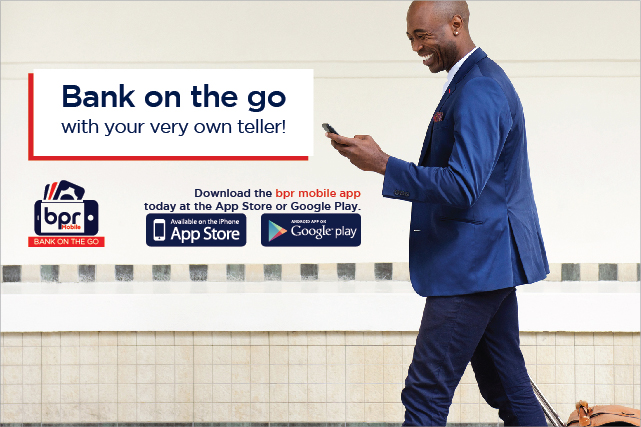 For Mugisha, this means instantly transferring money to BPR accounts, from BPR to other banks' accounts, making standing orders, bulk payment like salaries, paying taxes and requesting for banking tools like Cheque books, receipt books and payment orders- when the latter is needed.
What does one require?
Open an account (saving or current) with BPR Atlas Mara- this can be done online https://bpr.rw/products/documents or by visiting a nearest BPR's branch or agent in your area of residence.
Once you have an active bank account with BPR whether for Rwandan Francs or any other foreign currency account, next is to step to the nearest BPR branch to request for internet banking application which is instantly approved.
Get access to an internet device (Computer or smart phone) and log in on the BPR Atlas Mara website https://online.bpr.rw/mfmbs//ib/ and follow the guidelines.
Why should you use BPR internet banking?
BPR internet banking is like having access to BPR's branch at any time of the day and to get a range of services right from your gadget. You can view all the transactions in your banking accounts, such as account balance, transfer funds between same accounts and other bank accounts.
Security Tips:
In this digital era where hackers are also hunting for their prey online, BPR has made the internet banking experience more secure: once logged in on the online banking page, users are strongly advised to: