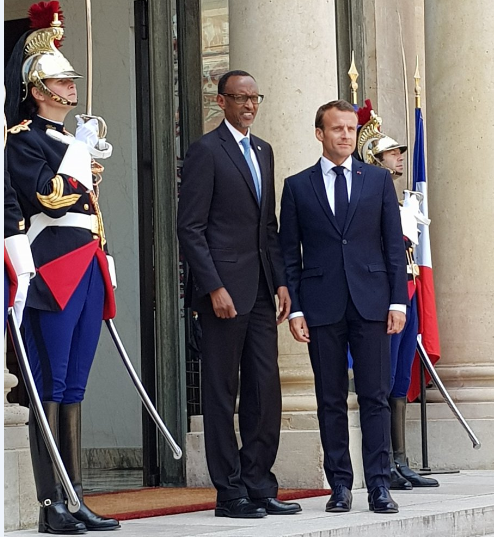 President Paul Kagame of Rwanda has wished his French counterpart Emmanuel Macron prompt recovery.
"Belatedly but heartily wishing President of France @EmmanuelMacron speedy recovery into healthy Festive Season and beyond," Kagame wrote on his Twitter handle, December 23 evening.
President Macron tested COVID-19 positive as his country is suffering a new, severer wave of the pandemic with 276 new deaths and 14,929 new COVID-19 cases on December 23.
The cumulative number of COVID-19 cases in France increased to 2,505,875 and 61,978 total deaths yesterday.
Rwanda is equally facing a second wave of COVID-19 with a total of 87 new cases out of a total 7589 cases and 66 deaths as of December 23.
Meanwhile, the Press of French's Elysee Palace wrote yesterday that the health of President Emmanuel Macron was showing "signs of improvement."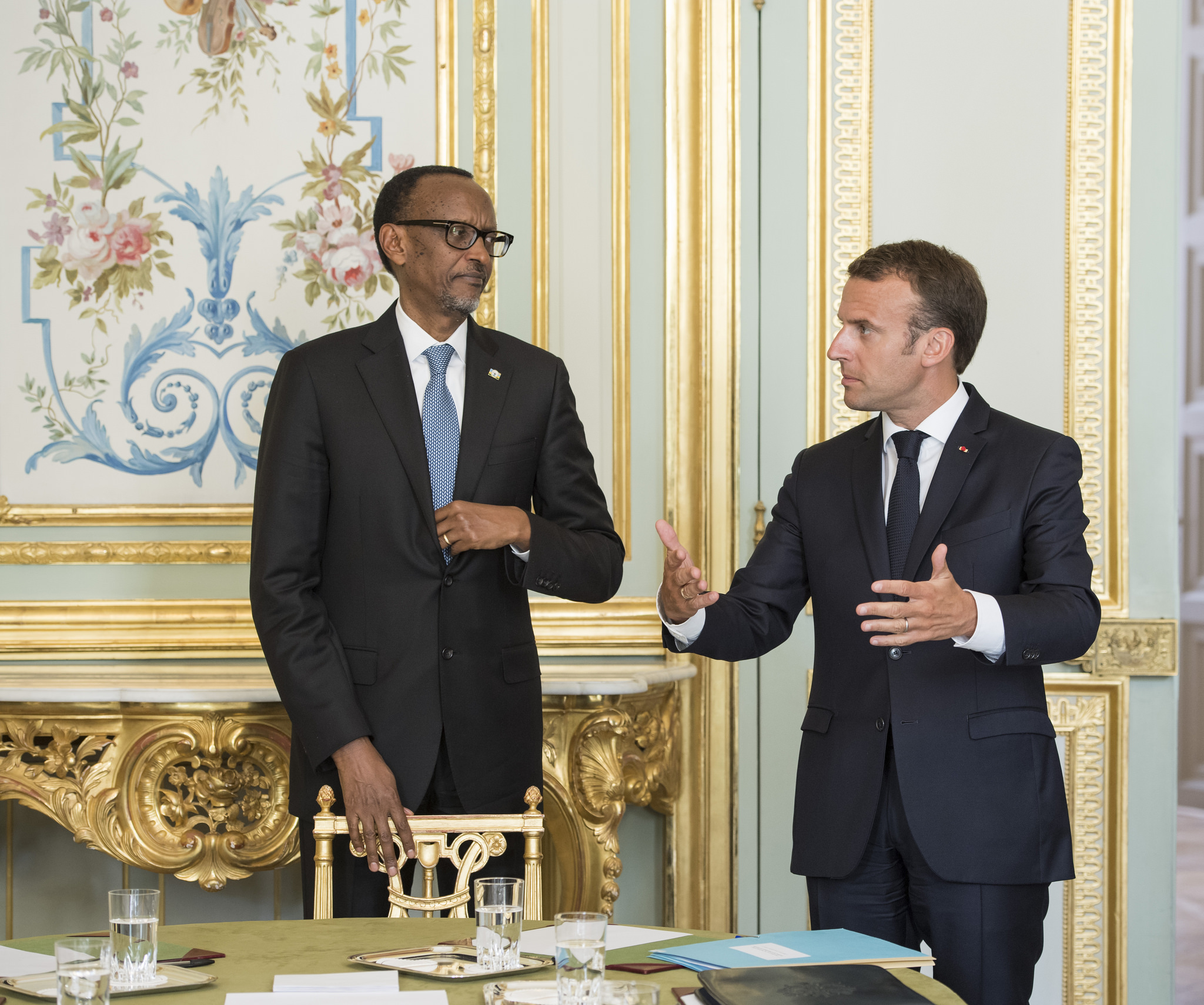 President Emmanuel Macron(R) speaks to his guest Paul Kagame