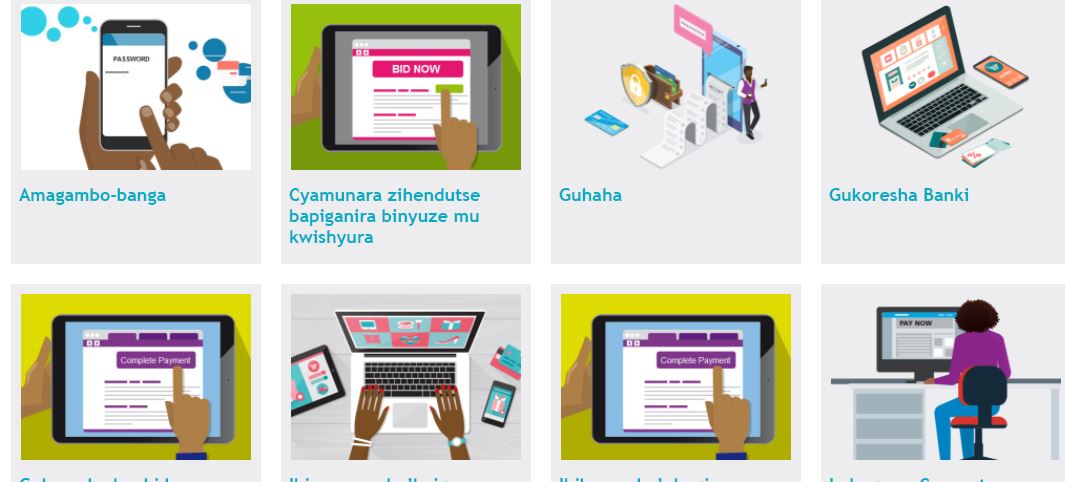 Get Safe Online (GSO) Rwanda has launched a website that will help Rwanda online technology users get information and guidance that will enable them to prevent and mitigate risks of being victims of cyber-attacks.
The website www.getsafeonline.org.rw (in Kinyarwanda) containing comprehensive information on online safety and cybersecurity comes after months of GSO running online safety campaigns especially during the new coronavirus crisis when internet-based technology has become a new normal for Rwandans to stay relevant.
The fully translated and comprehensive Kinyarwanda website (from an English version) makes Rwanda the first country to do so among the 22 Commonwealth member countries where Get Safe Online operates under the United Kingdom (UK) Commonwealth Cyber Security programme through its Foreign, Commonwealth & Development Office.
GSO Rwanda- a non-profit organization based in the UK said the Kinyarwanda website will enable users to get equipped with ways of mitigating risks of phishing scams, identity theft, ransomware, malware, viruses and other online threats- among the common internet crimes logged on users.
Launching the website this December 8, 2020, the Permanent Secretary at the Ministry of ICT and Innovation; Yves Iradukunda said the Get Safe Online Campaign is a welcome addition to ongoing efforts to promote online safety in Rwanda.
"Given the government's continued efforts of smart governance and services digitization, cybersecurity awareness is important for both public servants and the private sector," Iradukunda said.
Considering that the campaign in Rwanda came on the heels of the Coronavirus (COVID-19) pandemic and lockdown, where people globally are relying on online technology more than ever, PS Iradukunda revealed that internet-related crimes doubled June 2020 due to reliance on internet for Rwandans to stay relevant.
However, Iradukunda said the efforts like the GSO online safety awareness campaigns have helped reverse the increase thus requiring government to back similar awareness efforts and mitigation through proper infrastructure to protect Rwanda cyber space.
Jenny Thornton, Head of International Relations at Get Safe Online-UK stated that the informative website with over 200 pages and ongoing online safety campaign is to raise awareness of risks and safety measures, Rwandans will now be protected from online security risks.
"Providing a comprehensive and fully accessible website in Kinyarwanda is the most natural step to progress the Get Safe Online campaign efforts in Rwanda and to appeal to as many citizens as possible," Thornton said, "This website can technically be called one-stop center for web safety."
Thornton also stated that with lots of work put in to get this project over the finishing line, GSO is most grateful to the Ministry of ICT and Innovation and the Rwanda Information Society Authority (RISA) for their collaboration and partnership which is focused on similar goals-to protect the online community.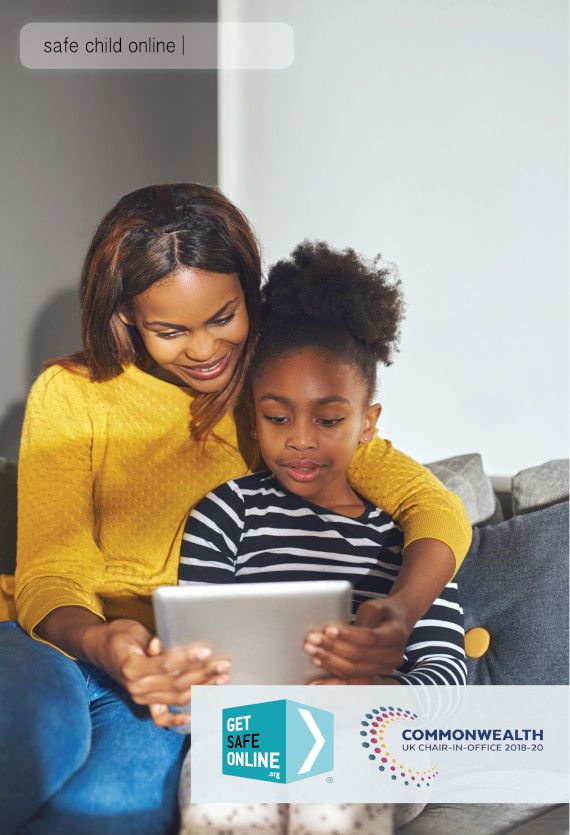 For the newly established National Cyber Security Authority (NCSA) such a campaign is a kick-starter for their mandate as the authority begins its operations in Rwanda according to Ghislaine Kayigi, the NCSA Chief Cyber Security Standards Officer.
Kayigi said NCSA looks forward to working with GSO to ensure the public is safe and create awareness on online safety and preventing cyber related crimes which are dominantly recorded in the mobile money transaction, scam emails and digital payment.
In implementing this campaign in Rwanda, Get Safe Online has worked in partnership with the Ministry of ICT and Innovation, RISA and NCSA, also collaborated with youth-based initiatives such as the Broadcasters Community, Girls in ICT and the Kigali Global Shapers; in spreading messages on the importance of online safety.
Get Safe Online is a non-profit organization based in the UK, which has been providing free, accessible, high-quality public education and awareness services about online risks since 2005.
Get Safe Online works alongside the Foreign, Commonwealth & Development Office, law enforcement agencies, regulators and private sector organizations in the technology, communications, retail and finance sector.
The organization has established an excellent and trusted reputation among the cybersecurity community and the public.