Kigali Faisal Hospital, Kigali, the country's biggest referral hospital has acquired a state-of-the-art Magnetic Resonance Imaging (MRI) scanner which the health facility says will improve service provision especially in the area of imaging.
"Our newest MRI (magnetic resonance imaging) machine has just arrived at the hospital. The new MRI has a capacity of 1.5 Tesla and is of the latest technology. It will be providing higher resolution scans of the body's organs and tissues and allow better diagnosis," the hospital tweeted on Monday, sharing photos of the highly sensitive machine being offloaded from a truck.
Dr. Edgar Kalimba, the Deputy Chief Executive Officer of KFH, said that the ultra-modern machine is a key addition to the hospital's equipment that supports its vision of being among the leading hospitals in the region.
"The 1.5T MRI ultra-modern digital platform is the first of its kind in Rwanda. It is fast, comfortable and an efficient system that will improve patient's experience,"
"It is also highly accurate with capacity to do more specialized tests and in a short time," Dr. Kalimba told KT Press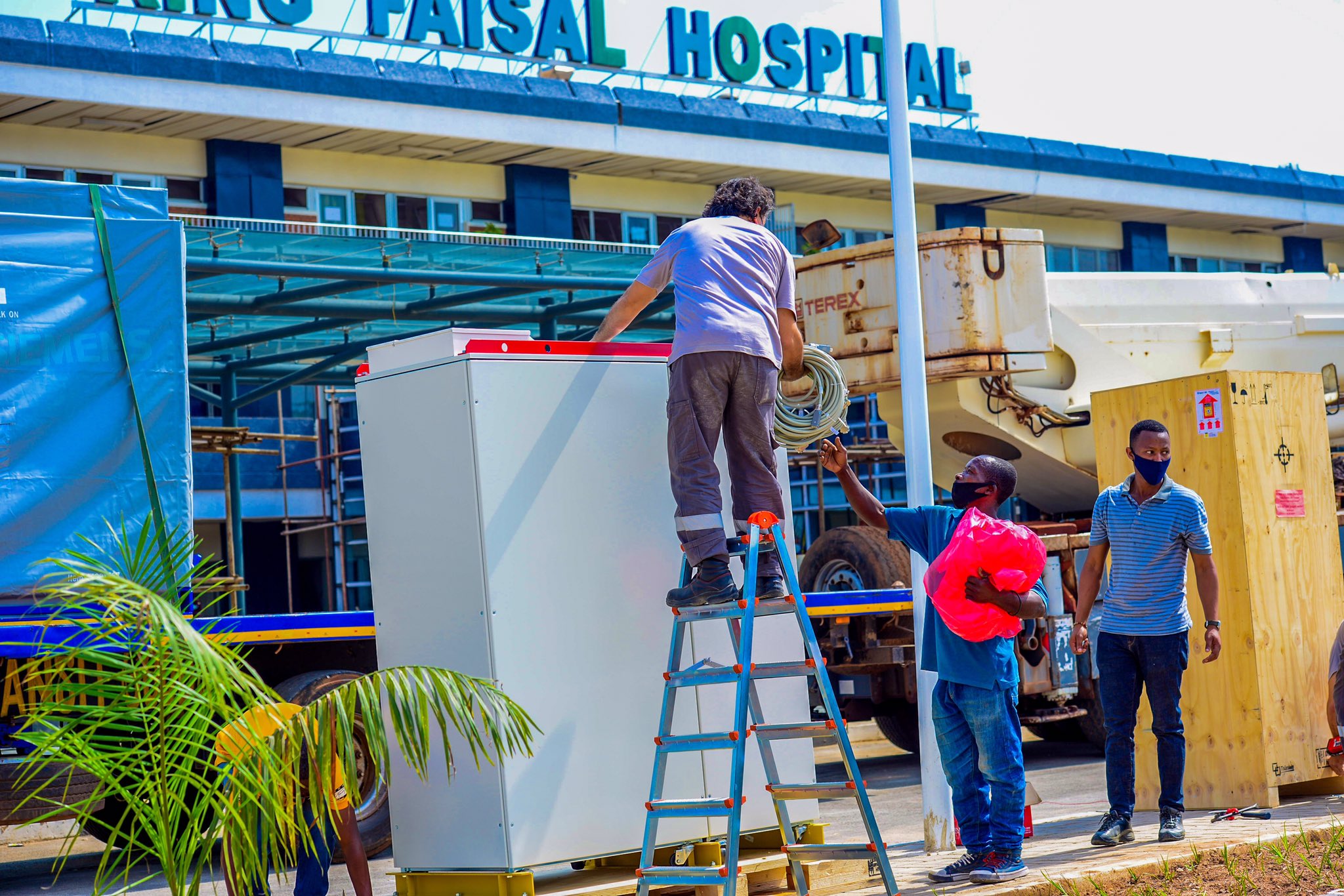 .
The scanner, manufactured by Siemens Healthineers, is said to have a number of advanced features to reduce variations in patient imaging, shortens scan times by as much as 46%, and decreases the need for rescans.
The Magnetom Sola scanner incorporates technology that adjusts for patient anatomical and physiological differences and variations in how users set up and conduct MRI exams.
An in-bore camera system allows the operator to monitor the patient's face, while new sensing technology speeds cardiac and liver exams and enables imaging of patients who cannot reliably hold their breath, Siemens said in October 2018, ahead of the release.
Siemens said the Magnetom Sola machine incorporates its BioMatrix technology whose sensors can determine the correct exam strategy by assessing a patient's anatomical and physiological characteristics, thereby decreasing the need for rescans.
Distortion-mitigation software and hardware improve the scan quality of head, neck and spine. The system also uses artificial intelligence and body modelling to expedite patient positioning and produce consistent results.
MRI services in Rwanda are limited, with the KFH scanner coming at the right time.